Hungarian Prime Minister Viktor Orban bans 'Islamisation'
Viktor Orban: 'To be clear and unequivocal, I can say that Islamisation is constitutionally banned in Hungary'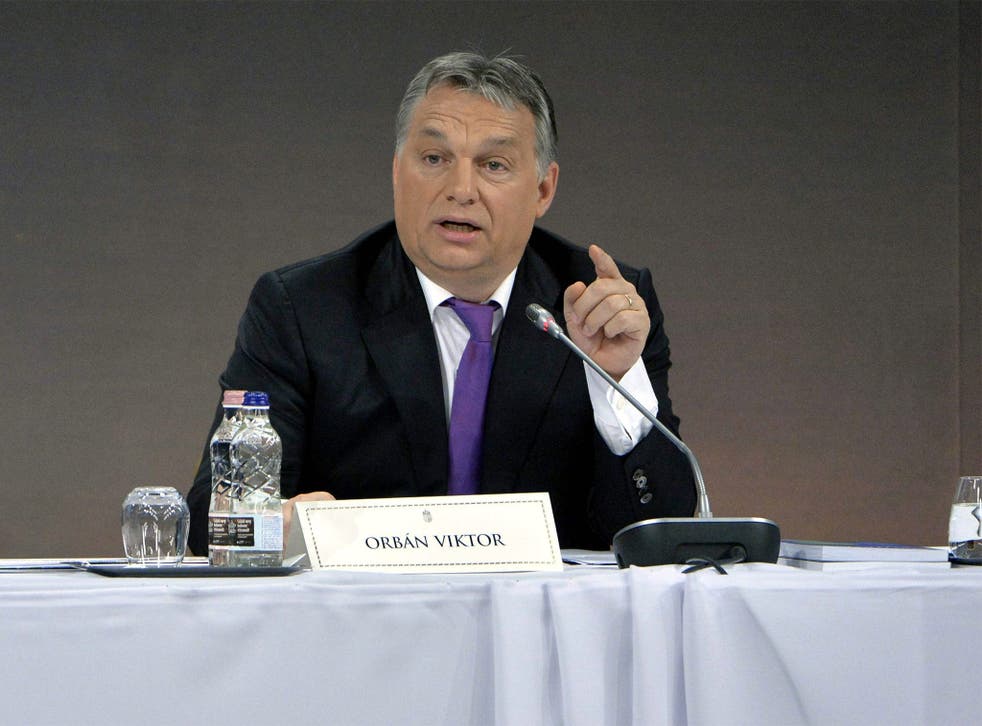 The 'Islamnisation' of Hungary has been banned by its Prime Minister.
Speaking in parliament on Monday to celebrate the fifth anniversary of Hungary's new constitution, Viktor Orban said the document's primary aim was to secure Hungarian language and culture.
The premier said the constitution meant the Hungarian government had to oppose any kind of mass migration that would imperil those principles.
He said: "We have the right to choose whom we wish to live together with and whom we do not wish to live together with.
"To be clear and unequivocal, I can say that Islamisation is constitutionally banned in Hungary.
How Hungary welcomes its refugees - in pictures

Show all 15
"It is reasonable to expect illegal immigrants to be sent back without delay to safe transit countries or to their countries of origin if the latter are safe."
A razor-wire fence was built by Hungary along its border with Serbia last year to stop migrants from entering its borders to pass through to other European countries.
It is planning to hold a referendum on the EU-quota of migrants, with the question: "Do you want the EU to prescribe the mandatory relocation of non-Hungarian citizens to Hungary without the approval of the Hungarian parliament?"
Register for free to continue reading
Registration is a free and easy way to support our truly independent journalism
By registering, you will also enjoy limited access to Premium articles, exclusive newsletters, commenting, and virtual events with our leading journalists
Already have an account? sign in
Register for free to continue reading
Registration is a free and easy way to support our truly independent journalism
By registering, you will also enjoy limited access to Premium articles, exclusive newsletters, commenting, and virtual events with our leading journalists
Already have an account? sign in
Join our new commenting forum
Join thought-provoking conversations, follow other Independent readers and see their replies