Hungary proposes 110-mile long barrier along entire Serbian border to keep migrants out
The foreign minister said his country needed to be 'defended' from refugees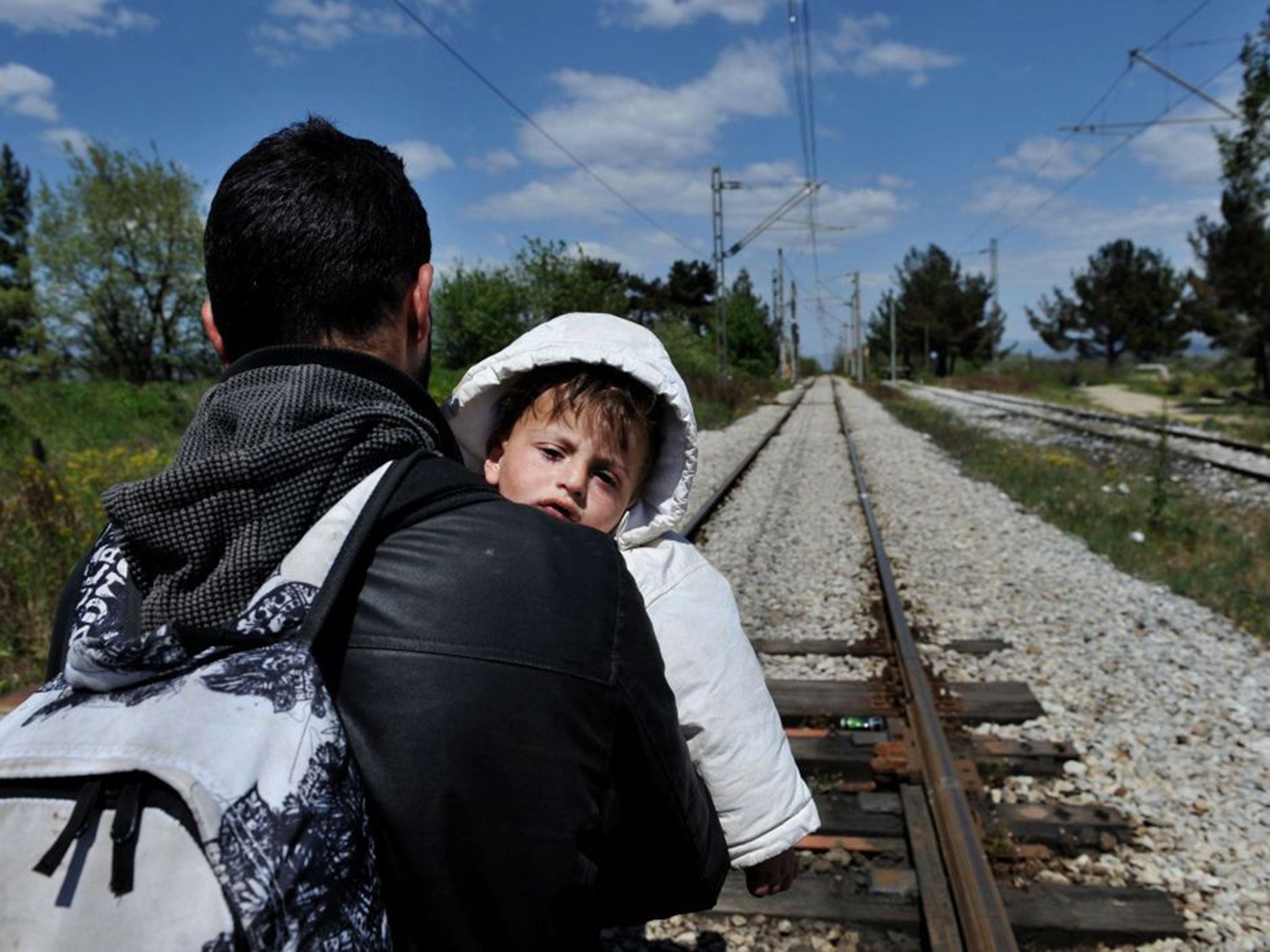 Hungary is proposing a 110-mile long barrier along its border with Serbia to keep out desperate migrants fleeing conflict and persecution.
Peter Szijjarto, the Hungarian foreign minister, claimed the 13ft tall fence would not contravene international law and was necessary to "defend" his country.
"The Hungarian government is committed to defending Hungary and defending the Hungarian people from the immigration pressure," he said on Wednesday.
"Hungary cannot allow itself to wait any longer. Naturally, we hope there will be a joint European solution."
Serbia's Prime Minister, Aleksandar Vucic, said he was "shocked and surprised" by the project and pointed out that his country was only one link in the Western Balkan migration route.
"We don't want to live in an Auschwitz," he told state-run television. "We don't know what this is all about…we are not guilty and all of a sudden a wall is to be built."
Mr Vucic said barriers were not the solution to the international crisis that has seen tens of thousands of people fleeing war and poverty in the Middle East and Africa using a land route through eastern Europe to try and reach EU nations.
Hungary's right-wing government has been trying to win public support for tightened immigration laws with a controversial poster campaign carrying messages including "if you come to Hungary, don't take Hungarians' jobs!".
Many of the billboards were defaced by activists and the drive prompted the UN to make its own posters highlighting migrants' contribution to society.
Victor Orban, the Hungarian Prime Minister, was also criticised for comments claiming "the face of the European civilisation will never again be what it is now".
His interior minister, Sandor Pinter, has been instructed to present preparations for the plan to the government by next Wednesday.
While Serbia is still trying to join the EU, Hungary became a member in 2004 and officials in Brussels have already spoken out against its proposed barrier.
Natasha Bertaud, an EU spokesperson for migration, said it "does not promote the use of fences and encourages member states to use alternative measures."
"We have only recently taken down walls in Europe - we should not be putting them up," she added.
Nils Muižnieks, the Council of Europe's Commissioner for Human Rights, wrote on Twitter that the plan was "ill-advised", adding: "Focus should be on ensuring access to asylum, not impeding it."
The Western Balkan route is used by migrants moving out of countries in the region and refugees coming from further afield who entered the EU from Turkey via Bulgaria or Greece.
Some are registering for asylum in the Balkans if they get caught, others are heading onward to more prosperous nations.
The Serbian government had already asked for help stopping people arriving over its southern borders.
Frontex, the EU border agency, has recorded annual increases in the number of illegal border crossings on the Western Balkan route since 2010.
Numbers peaked last year at 43,360 – more than double the figure in 2013 – with rocketing number of Syrian and Somalian refugees.
So far this year, at least 53,000 people mainly from Syria, Afghanistan and Iraq have requested asylum in Hungary - more than the total for the entire of 2014.
More than 22,000 claims had also been lodged in Serbia by the end of May.
Nikola Kovacevic, from the Belgrade Center for Human Rights, which has been helping the refugees, said: "No wall has ever stopped migrations, they are unstoppable.
"It will only make things harder for those people, who need help and not more hardship."
The number of migrants coming on the Western Balkan route is expected to increase as conflicts continue and people seek to avoid the treacherous Mediterranean sea crossing from Libya.
In April, 14 people were killed by a train as they walked along tracks in Macedonia – part of the well-trodden route – where migrants are forbidden from using public transport and often walk or cycle for hundreds of miles.
Today the Parliament moved to grant refugees legal passage for 72 hours to stop them being exploited by ruthless human smugglers and risking their lives on railway lines.
A United Nations report released today revealed that more people are being forced from their homes by war, persecution and poverty than ever recorded before, with the number of "forcibly displaced" people now standing at 59.5 million.
Additional reporting by agencies
Join our commenting forum
Join thought-provoking conversations, follow other Independent readers and see their replies