Hungary's government claims there are 900 'no-go areas' in Europe overrun with migrants
'We do not know how many of them [refugees] are disguised as terrorists' - Hungarian government website 
Matt Payton
Saturday 02 April 2016 01:36 Comments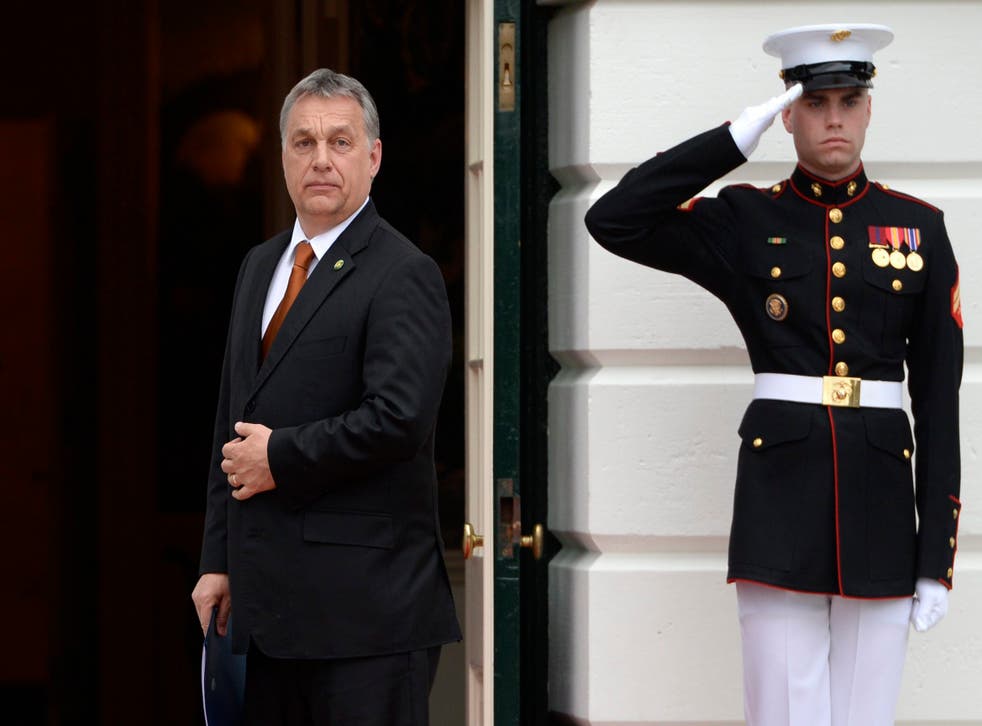 The Hungarian government has claimed there are 900 "no-go areas" across Europe, including in London, that are overrun by migrants.
In an apparent attempt to build domestic opposition to EU migrant quota plan, the government launched a website claiming there are "no-go zones" in Paris, Stockholm and London where "the norms of the host society...barely prevail".
The EU quota plan is to share out 160,000 migrants among each of the member states. Currently, only 1,100 have been relocated, with Hungary taking none.
The website states: "The mandatory European quotas increase the terrorist risk in Europe and imperils our culture
"Illegal migrants cross the borders unchecked, so we do not know who they are and what their intentions are.
"We do not know how many of them are disguised as terrorists."
When asked where the "no-go areas" are in London, government spokesman, Zoltán Kovács said: "Everything is based on publicly available data and sources."
The Hungarian government claims 751 of these no-go areas are in France, quoting a 2006 blog post as evidence.
How Hungary welcomes its refugees - in pictures

Show all 15
Viktor Orbán, Hungary's Prime Minister, has refused to take part in the EU's quota plan saying last year: "In three years we might not know whether we are in London, Paris or Budapest."
Hungary announced a public referendum on the EU-quota with the question: "Do you want the EU to prescribe the mandatory relocation of non-Hungarian citizens to Hungary without the approval of the Hungarian parliament?"
Register for free to continue reading
Registration is a free and easy way to support our truly independent journalism
By registering, you will also enjoy limited access to Premium articles, exclusive newsletters, commenting, and virtual events with our leading journalists
Already have an account? sign in
Join our new commenting forum
Join thought-provoking conversations, follow other Independent readers and see their replies