Governments should put wellbeing of citizens ahead of GDP in budget priorities, Iceland PM urges
'We need to think about how [growth] is achieved and at what cost'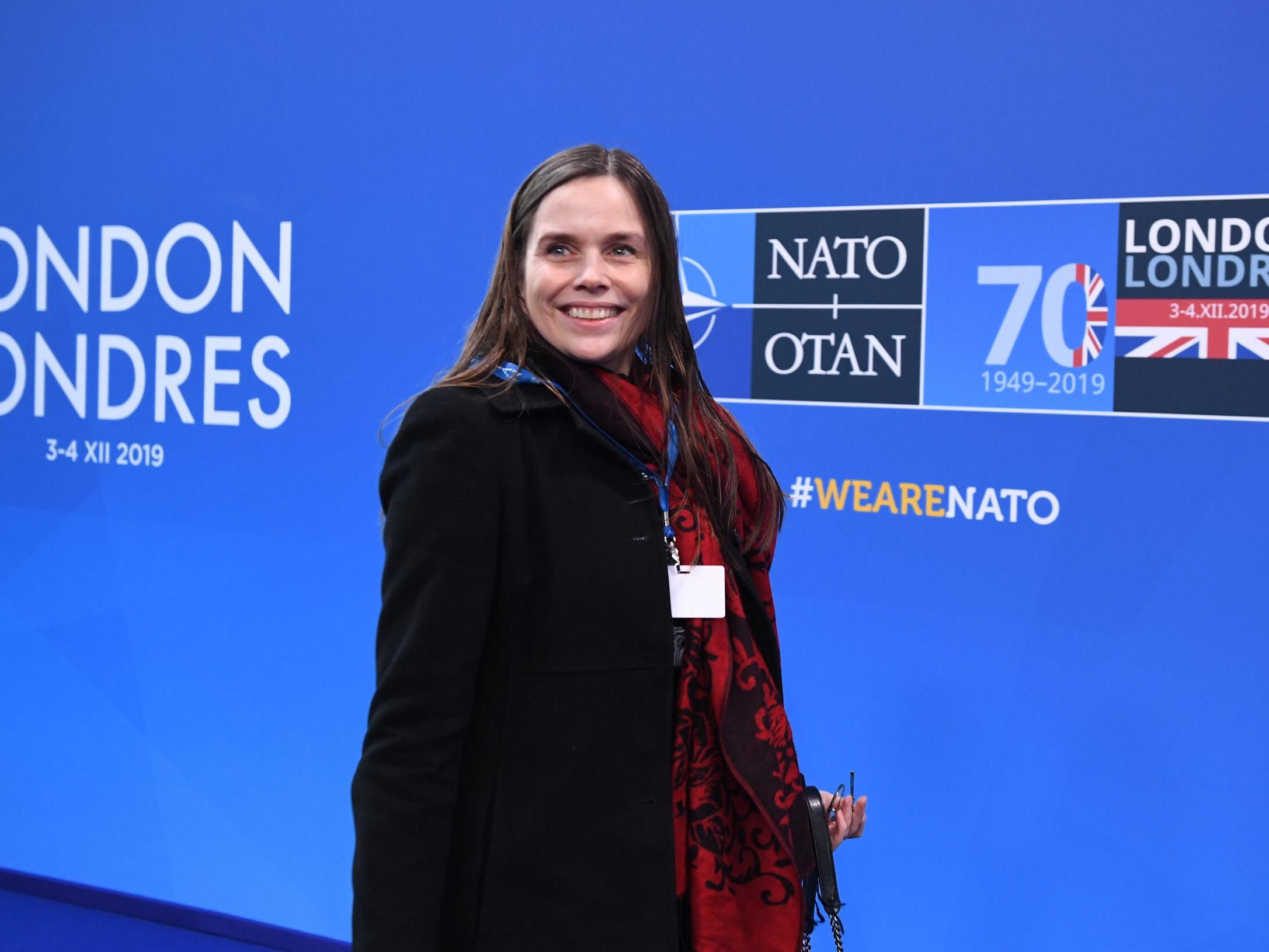 Governments should prioritise environmental and social factors in their budgets instead of GDP, Iceland's prime minister has urged, in a call for "an alternative future based on wellbeing and inclusive growth".
Katrin Jakobsdottir emphasised "the need to restructure our economy" in order to tackle climate change and address inequality in a speech at London's Chatham House think tank on Tuesday ahead of the Nato summit.
Iceland is part of the Wellbeing Economy Alliance – a network of countries and organisations developing frameworks to measure social, economic and environmental factors in a way that allows countries to move beyond GDP as the sole marker for economic success.
Scotland and New Zealand are also part of the group, with Jacinda Ardern unveiling in May what she described as the world's first "wellbeing budget", prioritising mental health, domestic violence and child poverty.
"Globalisation has brought wealth to some areas and people, but taken it away from others," Ms Jakobsdottir said. "The same pattern is evident with the incorporation of new technologies.
World news in pictures
Show all 50
"As the so-called fourth industrial revolution transforms jobs, education and lives, it cannot be left to the populists to bring hope to those who are or feel left behind.
"This speaks to the need to restructure the economy, not only to tackle climate change but also to address inequality.
"Economics is still centred on the measurable and quantifiable. Growth is considered not only essential but also positive … but we need to think about how it is achieved and what does it cost?"
Increasingly, climate campaigners and experts are stating the need to move away from an economic model that relies upon growth, which many argue puts a strain on our planet's natural resources and drives greenhouse gas emissions.
The idea of a "wellbeing" budget is by no means new, but received a boost during last decade's financial crash, which Nobel Prize-winning economist Joseph Stiglitz called "the ultimate illustration of the deficiencies in commonly used metrics".
Amid the financial turmoil of 2008, former French president Nicolas Sarkozy commissioned Mr Stiglitz, Jean-Paul Fitoussi and Amartya Sen to evaluate GDP and look at other possible ways to measure economic progress.
Their ideas for alternative environmental and social-based measures have since been referenced by policymakers around the world.
In Scotland, where a National Performance Framework (NPF) was established in 2007, Nicola Sturgeon has championed the idea of a "wellbeing economy".
Using the NPF, Scottish finance minister Derek MacKay has stated an intention to consider policies' effect on wellbeing in spending reviews, according to The National.
Ms Jakobsdottir reaffirmed on Tuesday that in Iceland "a wellbeing budget is in the works".
Join our commenting forum
Join thought-provoking conversations, follow other Independent readers and see their replies