Iceland to sentence ninth banker found guilty of market manipulation that helped caused 2008 crash
Iceland has differed from the rest of Europe and the US by allowing bankers to be prosecuted as criminals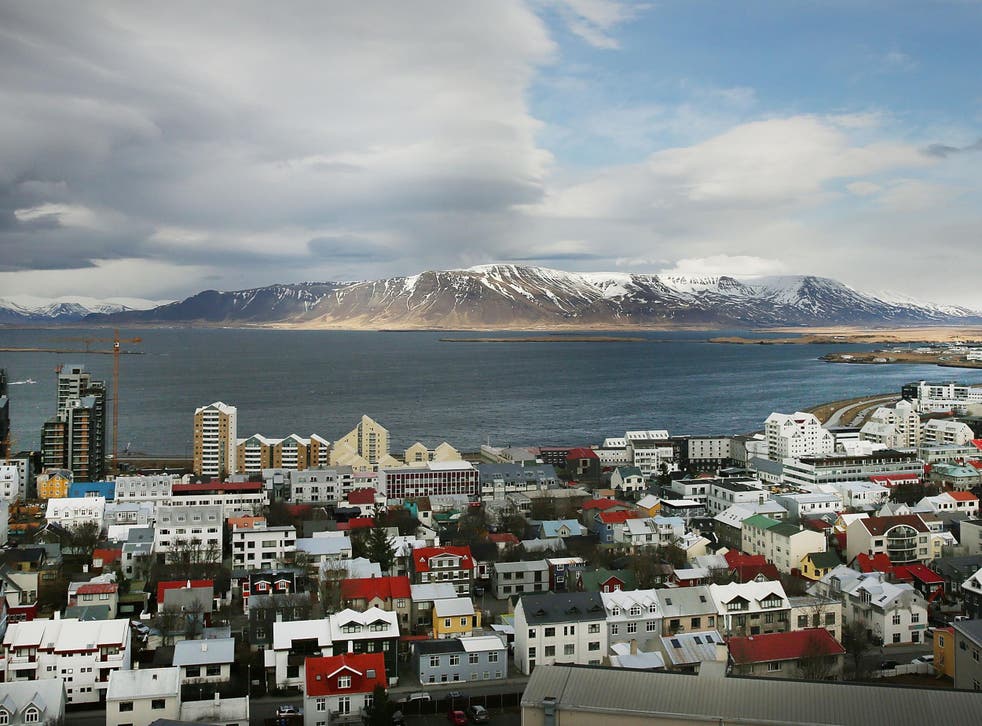 Iceland has found nine senior bankers guilty for crimes relating to the economic meltdown in 2008.
The Supreme Court in Reykjavik returned guilty verdicts for all nine defendants in the Kaupthing Bank market manipulation case, one of the biggest cases of its kind in Iceland's history.
Kaupthing was a major international bank headquartered in Reykjavik. For years it perused overseas expansion plans, but collapsed in 2008 under huge debts.
It was taken over by the government in 2008 and domestic operations were spun into a new bank, which now goes under the name Arion Banki.
What financial crisis? Number of billionaires hits new high

Show all 10
The court trial of the case began in April 2015 and in June last year the Reykjavik District Council found seven of the nine defendants guilty, acquitting two.
But the Supreme Court overturned the acquittals on Thursday, finding the bank's former credit representative, Björk Þórarinsdóttir, and former CEO of Kaupthing Luxembourg, Magnús Guðmundsson, also guilty, the Iceland Monitor reports.
The six defendants who were handed prison sentences in 2015 included one of the bank's former directors, its former credit manager, board director, director of proprietary trading and two former proprietary trading executives.
Their sentences range from one year to more than four years for crimes relating to misleadingly financing share purchases - the bank lent money for the purchase of the shares and used its own shares as collateral for the loans. They are also found guilty of creating a misleading demand for Kaupthing shares.
No jail time has yet been handed out to Ms Þórarinsdóttir or Mr Guðmundsson.
Another former director of the bank, Hreiðar Már Sigurðsson, who received a prison sentence of five and half years last year, was given a six-month extension to his sentence on Thursday.
He was one of group of former bankers accused of hiding the fact that a Qatari investor bought a stake in the firm with money lent illegally by the bank itself. Weeks before the bank collapsed Kaupthing announced that Sheikh Mohammed Bin Khalifa Bin Hamad al-Thani had bought a 5.1 per cent stake during the financial crisis in 2008 - a move supposed to be seen as a confidence boost for the bank.
By allowing bankers to be prosecuted as criminals, Iceland opted for a different strategy in the wake of the financial crisis to rest of Europe and the US, where banks were fined, but chief executives escaped punishment.
While the UK government nationalised Lloyds and RBS with tax-payers' money and the US government bought stakes in its key banks, Iceland adopted a different approach, saying it would shore up domestic bank accounts.
Last year, the International Monetary Fund declared that Iceland had achieved economic recovery "without compromising its welfare model" of universal healthcare and education.
Register for free to continue reading
Registration is a free and easy way to support our truly independent journalism
By registering, you will also enjoy limited access to Premium articles, exclusive newsletters, commenting, and virtual events with our leading journalists
Already have an account? sign in
Register for free to continue reading
Registration is a free and easy way to support our truly independent journalism
By registering, you will also enjoy limited access to Premium articles, exclusive newsletters, commenting, and virtual events with our leading journalists
Already have an account? sign in
Join our new commenting forum
Join thought-provoking conversations, follow other Independent readers and see their replies