Iceland has new coalition government led by Conservative Prime Minister Bjarni Benediktsson
The deal could pave the way for the country to join the EU
Tom Batchelor
Tuesday 10 January 2017 16:16 Comments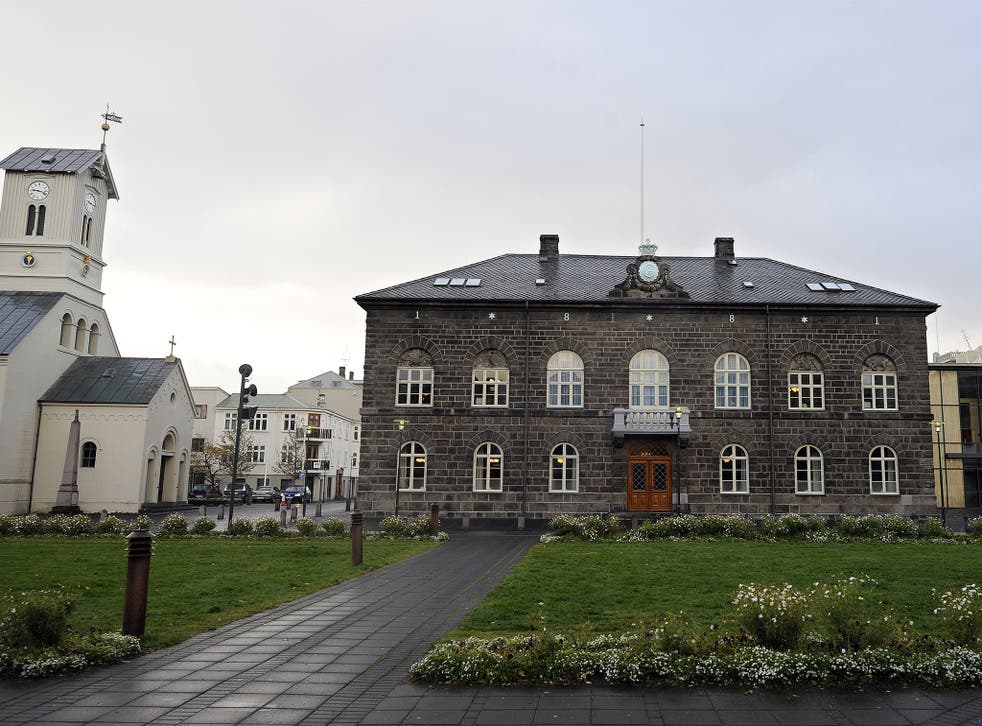 Iceland has a new government after the centre-right Independence, Reform and Bright Future parties agreed to form a coalition​, potentially paving the way for the country to join the European Union.
As part of the new settlement Iceland's parliament will be given a vote on whether to hold a referendum on joining the 28-member bloc.
The coalition will hold 32 of the 63 seats in parliament - just enough to give it a majority.
The Independence Party - which opposes EU membership - will have 21 seats, making it the largest party in the coalition.
The other two parties - with a combined 11 seats - favour joining the EU.
The deal brings to an end three months of stalemate following October's general election.
The three parties failed in their attempt to form a coalition in November and the Left Greens and the Pirate Party also made unsuccessful attempts to form a government.
Iceland applied to join the EU in 2009 after parliament voted to enter talks.
But officials walked away from the negotiations in 2013 after an election saw Eurosceptic parties take power.
Early indications suggest MPs may back a referendum on EU membership although a poll conducted at the end of last year showed a majority of Icelanders are against joining the union.
Just 26 per cent favoured EU membership against 53 who were against it in the December survey.
Register for free to continue reading
Registration is a free and easy way to support our truly independent journalism
By registering, you will also enjoy limited access to Premium articles, exclusive newsletters, commenting, and virtual events with our leading journalists
Already have an account? sign in
Join our new commenting forum
Join thought-provoking conversations, follow other Independent readers and see their replies