Immigrant children in Sweden blamed for country's poor test scores
'We need more teachers in their native language in a situation already marked by the shortage'
Jess Staufenberg
Wednesday 16 March 2016 14:36 Comments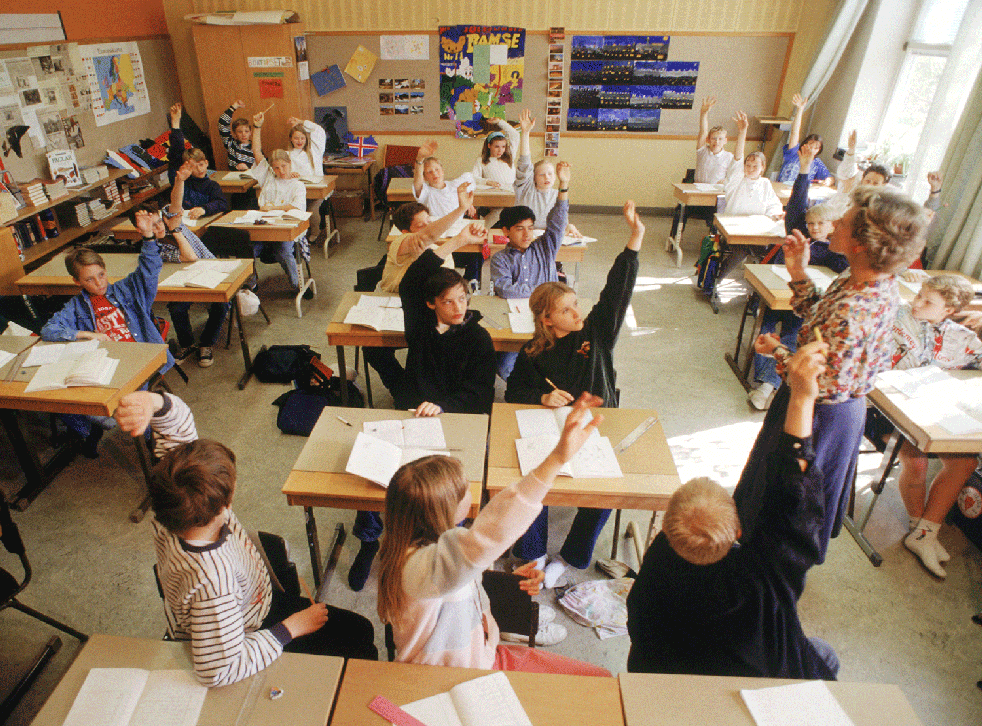 An increase in the number of immigrant children has been blamed for Sweden's lower test score results in education league tables.
A report by the government-run Swedish Education Agency said more resources were needed for schools with large numbers of pupils who are immigrants or who have two immigrant parents.
It said immigrant children were 85 per cent accountable for a four-per-cent increase in the number of children failing to get good enough grades in the final years of school, according to AFP.
Anna Ekstrom, the agency's director, said the new report showed immigration was "not an insignificant" factor in the country's overall decline in education league tables.
"We already know that immigrant students on average have lower performance in school. Now we know more about how much the increasing proportion of immigrant students has affected overall performance," she said, according to AFP.
"We need more teachers, teachers in their native language, interpreters etc in a situation already marked by the shortage."
Official figures suggest there are five per cent more immigrant children in Sweden now than there were in 2006, with 43 per cent of the 163,000 asylum seekers who arrived in 2015 being minors.
Over that period, the country has seen its reading and science test scores drop by more than 20 per cent, while mathematics results have dropped by 15 per cent.
Refugee crisis - in pictures

Show all 27
The percentage of students failing to get the grades needed to move into the final three years of school has also increased from 10 to 14 per cent since 2006, with older students in particular struggling, said the report.
Gustav Fridolin, Sweden's education minister, told The Local that his country's schools needed to provide better support for newcomers.
"We need to put our focus on building equality into the system and we need to focus on schools," he said.
"It is one of the most important things we can do in Sweden in order to be sustainable as a country."
According to the OECD's Pisa survey, Sweden has "declined over the past decade from around average to significantly below average."
It said: "No other country taking part in Pisa has seen a steeper fall."
In the most recent test in 2012, Sweden ranked 28th among the 34 OECD countries in mathematics, 27th in reading and 27th in science.
Register for free to continue reading
Registration is a free and easy way to support our truly independent journalism
By registering, you will also enjoy limited access to Premium articles, exclusive newsletters, commenting, and virtual events with our leading journalists
Already have an account? sign in
Join our new commenting forum
Join thought-provoking conversations, follow other Independent readers and see their replies