Investigation launched after wrecks of Dutch WWII ships considered war graves go 'completely missing'
'Divers found only traces of the ships while sonar showed the imprints of the wrecks on the ocean floor'
Wednesday 16 November 2016 12:43
Comments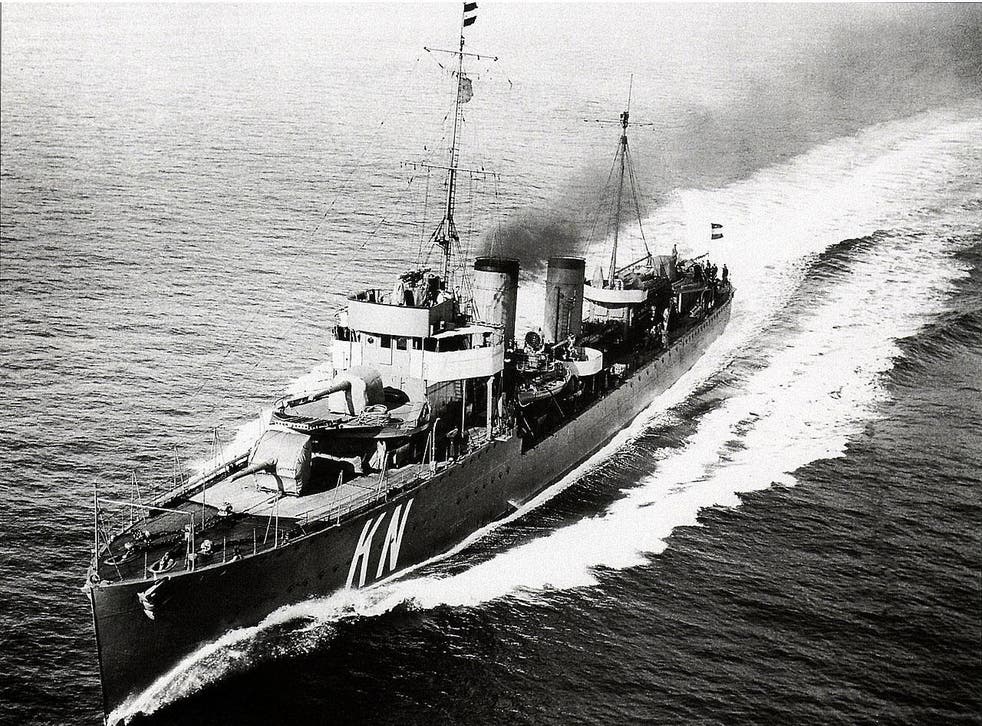 The Netherlands said on Tuesday that it is to investigate the mysterious disappearance of the wrecks of three Dutch navy ships sunk during a major Second World War battle.
"The wrecks of HNLMS De Ruyter and HMNLS Java have seemingly gone completely missing. A large piece is also missing of HNLMS Kortenaer," the defence ministry said in a statement.
Amateur divers discovered the wrecks of the three ships in 2002, 60 years after they sank on 27 February 1942, during heavy action against Japanese forces in what became known as the Battle of the Java Sea.
An international expedition which sailed to the wreck site in preparation for next year's 75th anniversary of the battle recently made the shocking discovery that the wrecks had gone, the ministry said.
"Divers found only traces of the ships while sonar showed the imprints of the wrecks on the ocean floor," it said.
"An investigation has been launched to see what has happened to the wrecks, while the cabinet has been informed."
More than 900 Dutch and 250 Indo-Dutch sailors died during the battle in which the Allied navies suffered a disastrous defeat by the hand of the Imperial Japanese Navy.
The Allied fleet commander, Dutch rear-admiral Karel Doorman also died in the attack and the wrecks had been regarded as sacred war graves.
"The desecration of a war grave is a serious offence," the ministry said, while top Dutch navy and war memorial officials reacted with anger when informed about the disappearance.
"The people who died there should be left in peace," Dutch War Graves Foundation director Theo Vleugels told the ANP news agency.
Register for free to continue reading
Registration is a free and easy way to support our truly independent journalism
By registering, you will also enjoy limited access to Premium articles, exclusive newsletters, commenting, and virtual events with our leading journalists
Already have an account? sign in
Register for free to continue reading
Registration is a free and easy way to support our truly independent journalism
By registering, you will also enjoy limited access to Premium articles, exclusive newsletters, commenting, and virtual events with our leading journalists
Already have an account? sign in
Join our new commenting forum
Join thought-provoking conversations, follow other Independent readers and see their replies