Iran's relations with Europe face fresh crisis over alleged scheme to assassinate dissident in Denmark
An Iranian-Norwegian citizen allegedly collaborated with Tehran's intelligence services in purported plot to kill an Arab Iranian dissident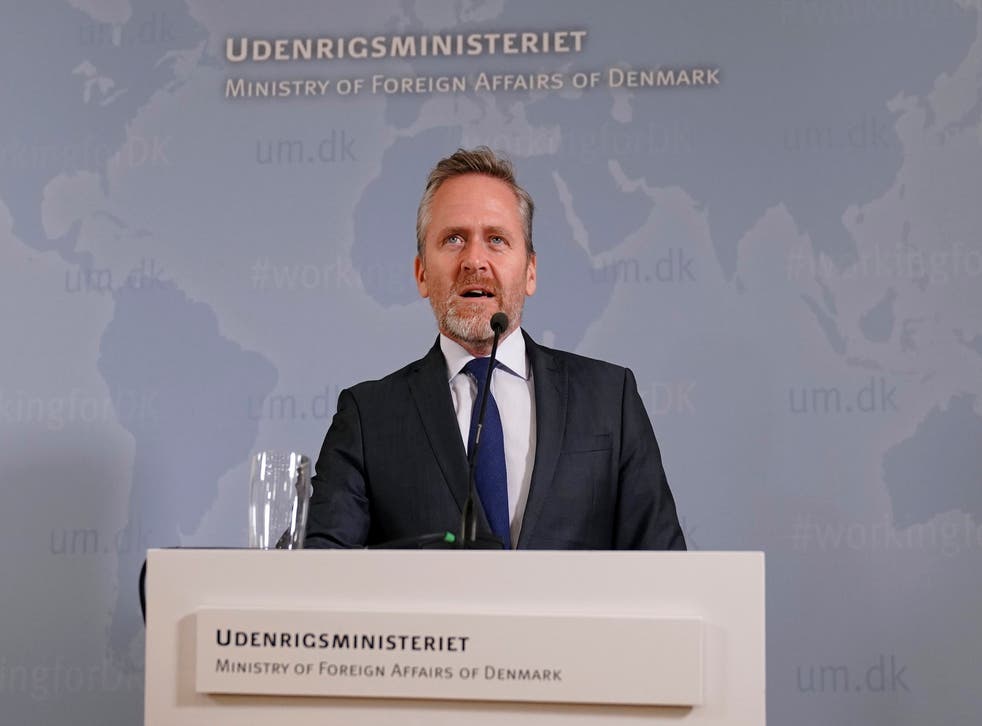 Iran's relations with the European Union face a fresh potential crisis over an alleged scheme to assassinate a dissident in Denmark.
Danish officials said a Norwegian suspect of Iranian descent tied to Iran's intelligence services was behind the plot to assassinate an Arab Iranian opposition activist who is also a citizen of Denmark. They presented no evidence.
Top Danish officials called for sanctions against Iran over the plot. Denmark summoned its ambassador to Tehran back to Copenhagen on Wednesday for consultations, an Iranian official said.
"It is totally unacceptable that Iran or any other foreign state plans assassinations on Danish soil," Danish prime minister Lars Lokke Rasmussen said on Twitter on Tuesday. "Further actions against Iran will be discussed in the EU."
Iran's foreign ministry spokesman Bahram Qassemi dismissed the accusations, calling them "plots and conspiracies" meant to harm relations between Tehran and Europe. "Without providing any evidence, Danish police on Tuesday linked so-called Iranian agents of attacking a person in the country," he was quoted as saying.
News of the alleged plot comes just days before the imposition of fresh US sanctions on Iran that Europe has so far resisted.
Danish foreign minister Anders Samuelsen, pushing for fresh sanctions over the plot, said any measures won't affect Copenhagen's commitment to salvaging the 2015 Iran nuclear deal, which was forged by the US, Iran and other world powers but is facing challenges after a withdrawal from the deal by the US under President Donald Trump.
US Secretary of State Mike Pompeo, spearheading Trump administration efforts to convince European and Asian nations to abide by US sanctions on Iran's oil industry and financial sector, praised the Danish decision to punish Iran over the affair. "We congratulate the government of Denmark on its arrest of an Iranian regime assassin," he wrote on Twitter. "We call on our allies and partners to confront the full range of Iran's threats to peace and security."
Analysts say any suggestion that Denmark would concoct a scenario to damage Iran-EU relations seems far fetched. Not a single major Danish political faction favours Washington's approach to Iran or the Middle East.
"The general picture of Denmark saving Trump is not plausible," said Rasmus Alenius Boserup, a senior researcher at the Danish Institute for International Studies.
In the years following Iran's 1979 Islamic Revolution, Tehran operatives gunned down numerous enemies abroad, including across Europe, a practice that eased with apparent attempts to pick it up again in recent years. Last month France imposed penalties on several Iranian officials and a branch of Iran's Ministry of Intelligence and Security over an alleged plot to bomb a gathering of opposition figures and US officials near Paris.
The alleged plot comes almost a year after Ahmad Mola Nissi, founder of Arab nationalist group Ahvaz, was shot dead in the Netherlands capital under still mysterious circumstances.
The alleged assassination attempt in Denmark unfolded in late September, just after a deadly 22 September terrorist attack on a parade in southwest Iran that was claimed by both Isis and members of an Iranian Arab separatist group, which later rescinded the claim.
The Norwegian-Iranian suspect had allegedly been detected spying on the home of an Arab Iranian opposition figure leading the Danish branch of a group the Arab Struggle Movement for the Liberation of Ahvaz, which demands independence for the oil-rich Arab southwest of Iran.
Danish security forces shut down bridges into Denmark and ferry services to Sweden and Germany on 28 September in an attempt to prevent an attack. The Norwegian-Iranian suspect was arrested in Sweden on 21 October and extradited to Denmark. He has denied the charges – of attempted murder collaboration with a foreign intelligence agency – in court.
"We are dealing with an Iranian intelligence agency planning an attack on Danish soil," Danish intelligence chief Finn Borch Andersen told reporters on Tuesday. "Obviously, we can't and won't accept that."
The practice of Middle East autocracies using operatives abroad to dispose of dissidents, critics, and opposition activists has come to the foreground of global affairs following the 2 October killing of Washington Post columnist Jamal Khashoggi by Saudi agents in his own nation's consulate in Istanbul, the commercial capital of Nato member Turkey.
Senator Lindsey Graham says it would be terrible to be Iranian on Fox News
The Khashoggi affair, as well as the case of the unnamed Norwegian-Iranian alleged operative, suggest spillover of the Middle East's internal conflicts into Europe. They are part of a long history of such violence that stretches back to killings between rival Algerian factions in the 1950s.
"It's a trend that seems to be coming in more intensely," said Mr Boserup, the researcher. "Of course they spy on their dissidents and they try to rein them in. What we've seen is an uptick in the risk willingness of their secret services. It jibes with autocratic powers rising and growing more emboldened, and an increasing fear among some of these autocratic regimes that dissidents matter."
Register for free to continue reading
Registration is a free and easy way to support our truly independent journalism
By registering, you will also enjoy limited access to Premium articles, exclusive newsletters, commenting, and virtual events with our leading journalists
Already have an account? sign in
Register for free to continue reading
Registration is a free and easy way to support our truly independent journalism
By registering, you will also enjoy limited access to Premium articles, exclusive newsletters, commenting, and virtual events with our leading journalists
Already have an account? sign in
Join our new commenting forum
Join thought-provoking conversations, follow other Independent readers and see their replies