Ireland to keep Covid lockdown rules in place until at least Easter
Sensible to take cautious approach, says Irish premier Michael Martin
Matt Mathers
Thursday 11 February 2021 11:40 Comments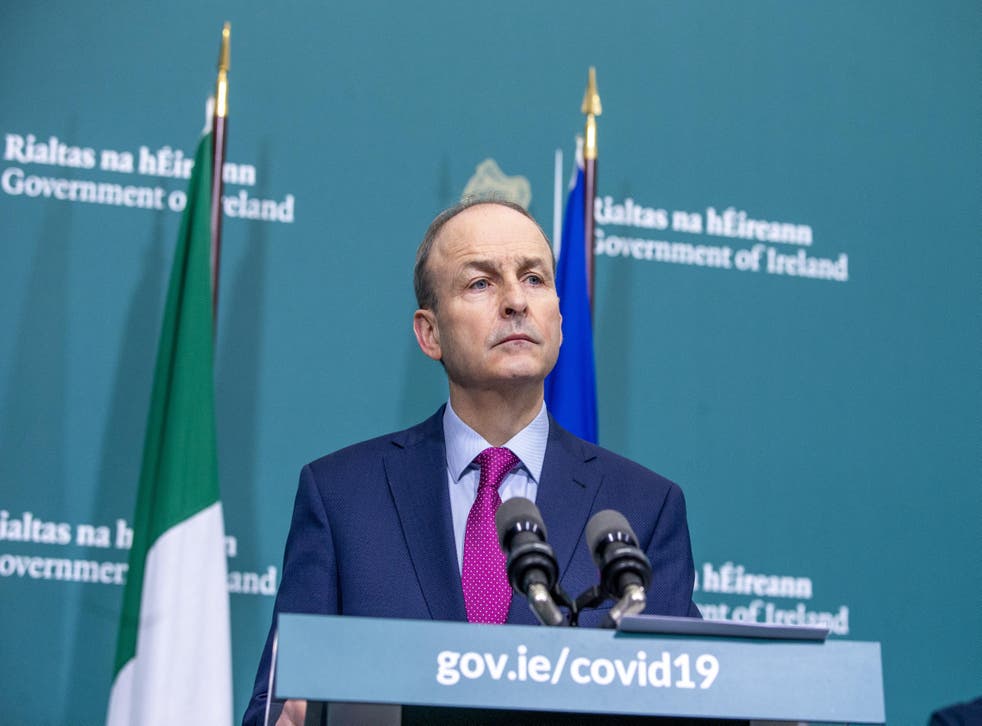 Ireland's Covid-19 restrictions are likely to remain in place until at least Easter, premier Michael Martin has warned.
The Republic is currently under Level 5 regulations, meaning people should only leave their homes for essential purposes such as work and exercise.
Mr Martin told RTE's Morning Ireland programme on Thursday those measures will not be relaxed before April, adding it makes sense to take a cautious approach to reopening the country.
He said: "Schools are the priority and construction - a phased return to construction, particularly house-building - because we have a social crisis in terms of the availability of housing for people across all strata of society.
"And, certainly, we are looking at a continuation of high levels of restrictions to the Easter period. That remains to be determined by government and there will be further discussions."
The government had previously outlined that Level 5 restrictions would remain in place until 5 March in guidance issued earlier this month.
Mr Martin said that by 20 February ministers would have more clarity on when restrictions might be eased.
While new coronavirus cases have been on a downward curve since 10 January, Ireland's hospitals remain under significant pressure, official figures show.
There were 984 confirmed cases in hospitals across the country on 11 February, down slightly from 1,032 on the previous day.
Of those cases, 170 are receiving treatment in intensive care units, down from 178 on 10 February.
In total, Ireland has recorded 3,794 deaths and reported 205,939 cases. The National Public Health Emergency Team recorded 1,006 new cases on Wednesday.
Earlier this week the government introduced new rules banning Northern Ireland drivers from entering the Republic in a moved aimed at stopping transmission of the disease.
Anyone who is not normally resident in the Republic and who attempts to cross the border without essential reasons for travel will be turned away.
Those flouting the rules can face fines of up to €100 (£80), although police enforcing the checks say penalties will only be handed out as a "last resort".
Register for free to continue reading
Registration is a free and easy way to support our truly independent journalism
By registering, you will also enjoy limited access to Premium articles, exclusive newsletters, commenting, and virtual events with our leading journalists
Already have an account? sign in
Join our new commenting forum
Join thought-provoking conversations, follow other Independent readers and see their replies