Ireland marries its first same-sex couple
Cormac Gollogly, 35, and Richard Dowling, 35, were married in Clonmel, County Tipperary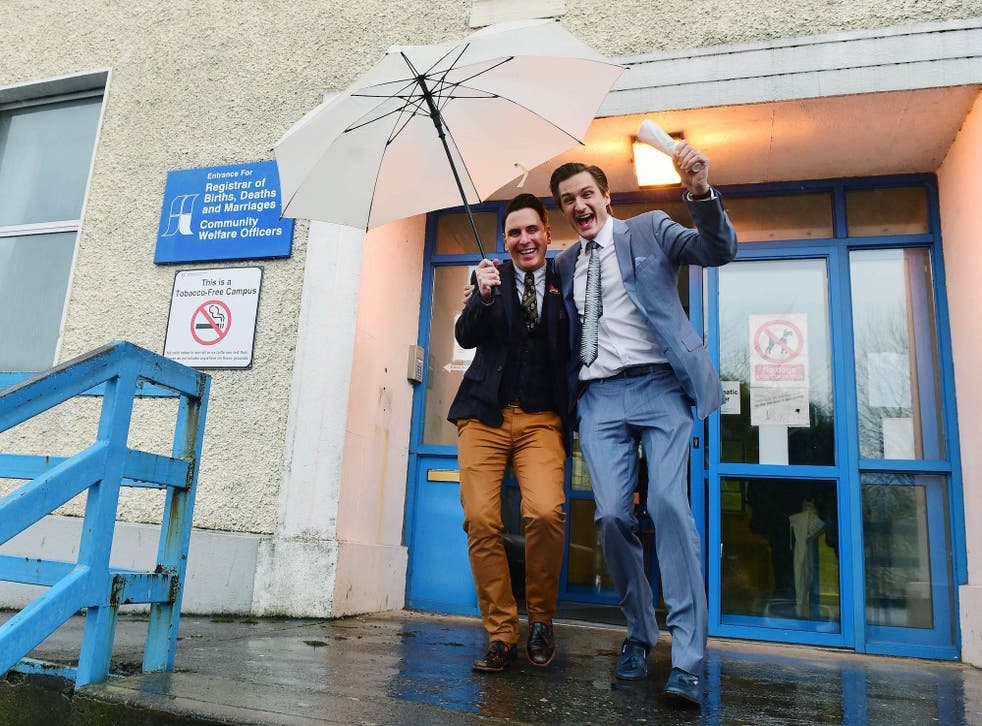 Ireland has married its first same-sex couple since the new marriage legislation was passed by voters six months ago.
Cormac Gollogly, 35, and Richard Dowling, 35, were legally married at 8:30am on Tuesday morning in Clonmel, County Tipperary, the Irish Times reports.
"It's great to be the first to do it," Cormac told the paper. The couple were together for 12 years then formed a civil partnership in September and when the new legislation was passed, decided to return to South Tipperary to tie the knot.
The country began recognising same sex marriage on Monday, following passage of the Marriage Act 2015.
"Richard and Cormac are now going to seal their marriage with the giving and receiving of a ring. A ring is an unbroken circle - it has no beginning and no end. It symbolises unending and everlasting love and is an outward sign of the lifelong promise that you have made to each other," said Mary Claire Heffernan, Senior Registrar for South Tipperary.
Mr Gollogly said that the couple wanted to keep the ceremony simple: "We didn't want to detract from the main ceremony and debated what to do. We decided to keep it simple and decided to have lunch with the families in Dublin."