Irish housing crisis: Three families a day losing their home
'There are no excuses for any more delays delivering effective action to help keep families and individuals in their homes'
Sally Guyoncourt Comments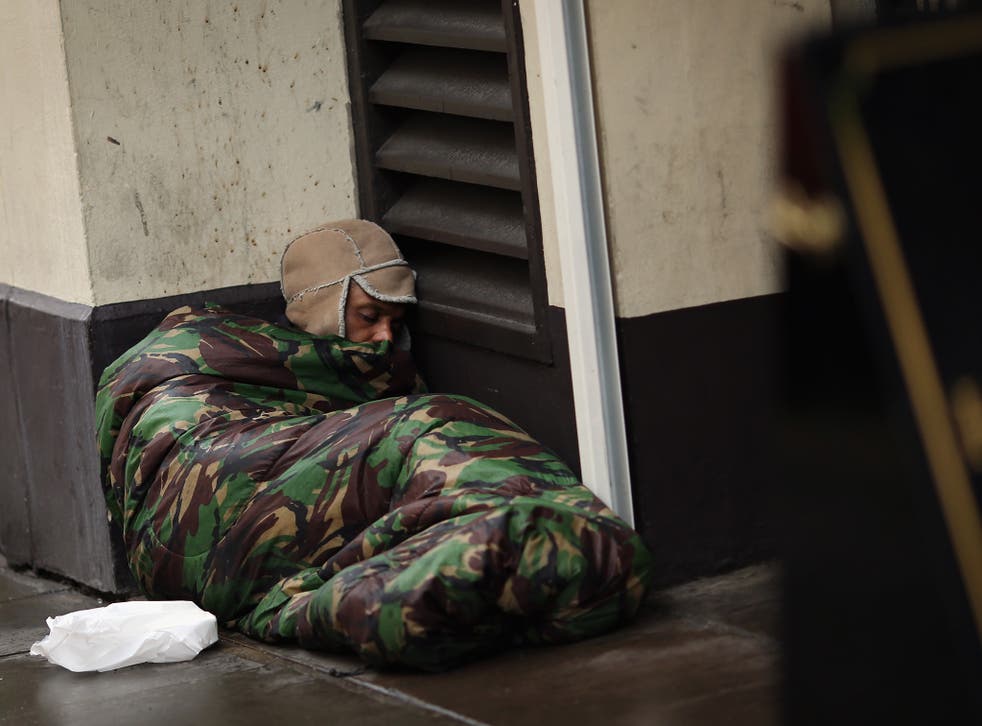 Three families are being made homeless every day in Ireland as housing services reach breaking point, a leading charity has warned.
Records from charity Focus Ireland show around 5,500 people, a third of them children, are currently without a home in the country.
Now the charity is calling on the Irish government to take urgent action to tackle the problem.
Director of Advocacy Mike Allen said: "There are no excuses for any more delays delivering effective action to help keep families and individuals in their homes.
"The government - in particular Fine Gael - must learn from mistakes of previous governments and not allow this situation to drift with the cost of even more families becoming homeless."
Figures from Focus Ireland reveal more than 900 families and almost 2,000 children are homeless across the country.
The Government's own figures paint a similar picture, with 912 families and 1,881 children listed as living in emergency homeless accommodation at the end of February.
Dublin is hardest hit, with 300 families and up to 600 children without a home during the first three months of the year.
Mr Allen added: "Services are already at breaking point and the problem is continuing to deteriorate at an ever faster rate.
"The last government took a number of very positive measures to tackle homelessness, but they never fully grasped the scale of the problem we are facing.
"It is crucial that this government quickly recognises that it needs to take actions it would not normally contemplate."
The charity has called on ministers to make cast-iron commitments and set firm deadlines to end rough sleeping and end long-term homelessness in a written submission to the Irish government's committee on Housing and Homelessness.
It also wants a referendum to include the right to housing in the Constitution.
And in the short-term, it wants to see fast-tracked legislative amendments providing greater security for tenants in buy-to-let properties, linking rent rises to the rate of inflation and reviewing measures which would allow local councils to directly build social housing.
Mr Allen said: "We are sending a clear warning that if the new Government does not act upon these recommendations quickly we will continue to see hundreds of families and individuals lose their homes."
Register for free to continue reading
Registration is a free and easy way to support our truly independent journalism
By registering, you will also enjoy limited access to Premium articles, exclusive newsletters, commenting, and virtual events with our leading journalists
Already have an account? sign in
Join our new commenting forum
Join thought-provoking conversations, follow other Independent readers and see their replies