Sting to reopen Bataclan concert hall on first anniversary of Isis Paris attacks
​​​Proceeds from the concert will go to two charities which support survivors and families of those killed in last year's Isis massacre
Saturday 12 November 2016 15:23
comments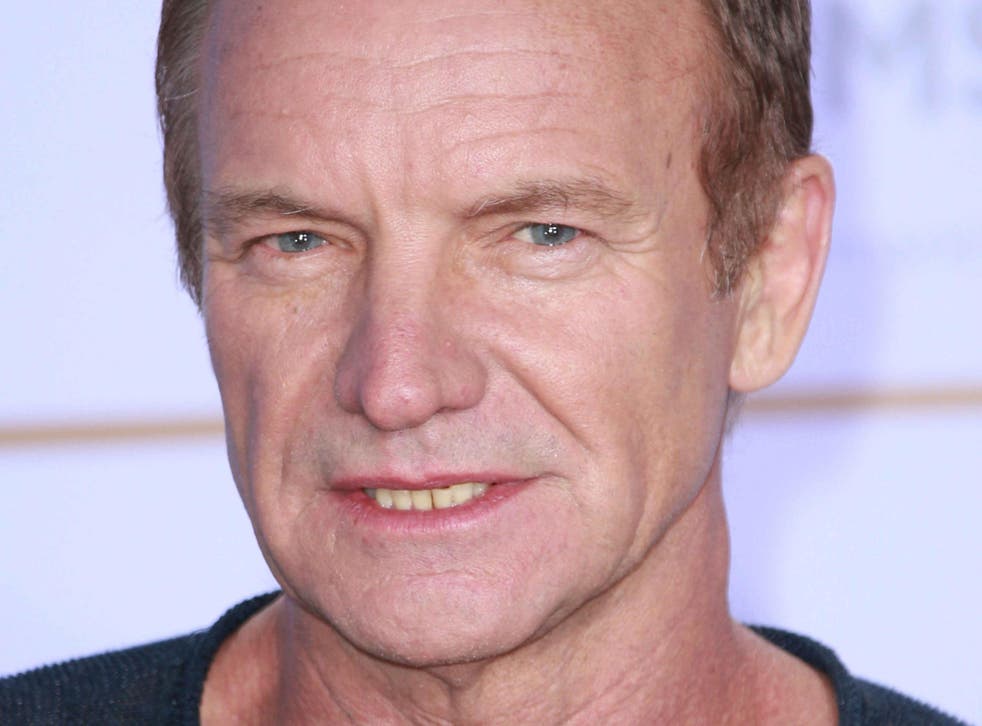 British pop legend Sting is set to reopen the Bataclan music hall in Paris on Saturday night, one year after Isis killed 90 people there, turning the venue into a bloodbath.
Co-ordinated attacks around the city on November 13 2015 killed 130 people in the worst ever terror incident on French soil.
The jihadists deliberately targeted people eating, drinking and enjoying Paris' nightlife, which they claimed was the epitome of Western hedonism.
At the Bataclan, 90 people attending a concert by Californian rock band Eagles of Death Metal were killed by bombers wearing suicide vests or lined up and executed with automatic weapons.
Jules Frutos, who has co-run the rock music spot for the last 12 years, told AFP that the decision to reopen the venue's doors was a painful one, but "We had to go on after such horror and not leave a mausoleum, a tomb."
The anniversary had proved too difficult for many French performers, Mr Frutos said, adding that he had called Sting personally to ask if he would play on the symbolic night.
The 1,000 available tickets for the reopening gig sold out in less than half an hour. Survivors and their families have also been invited to Saturday night's concert, which is the culmination of a weekend of mostly low-key remembrance events.
In pictures: Paris attacks

Show all 25
The concert hall has been totally refurbished, but will remain closed on Sunday - the actual anniversary of the attacks - when a plaque outside the building will be unveiled in a ceremony to commemorate the victims with French President Francois Hollande and Paris Mayor Anne Hidalgo, as well as Eagles of Death Metal.
The band returned to Paris to finish their set in February of this year, just three months after the attack, in an emotional concert at the Olympia Music Hall.
A spokesperson for Sting said that all proceeds from the gig would go to two charities which support survivors of last year's atrocities. One year on, nine of the 400 injured are still in hospital, many are paralysed, and all are in need of psychological treatment for the trauma they suffered.
France: Obama visits Bataclan to commemorate Paris attack victims
The pop legend last visited the venue in 1979, when he performed with his band The Police. "I want to celebrate the life and the music that this historic theatre represents," the singer said.
British artists Pete Doherty and Marianne Faithfull as well as Senegalese star Youssou N'Dour are lined up for shows when the Bataclan reopens for good next week.
France remains under a state of emergency thanks to a string of extremist attacks across the country in recent months, mainly by Isis supporters.
The role of Islam in France is currently dominating public debate six months before the presidential election.
Join our new commenting forum
Join thought-provoking conversations, follow other Independent readers and see their replies