Isis: Terror plot targeting 'French theme park and police officers' foiled
The suspects, aged between 29 and 38, were detained after an eight-month investigation by French security services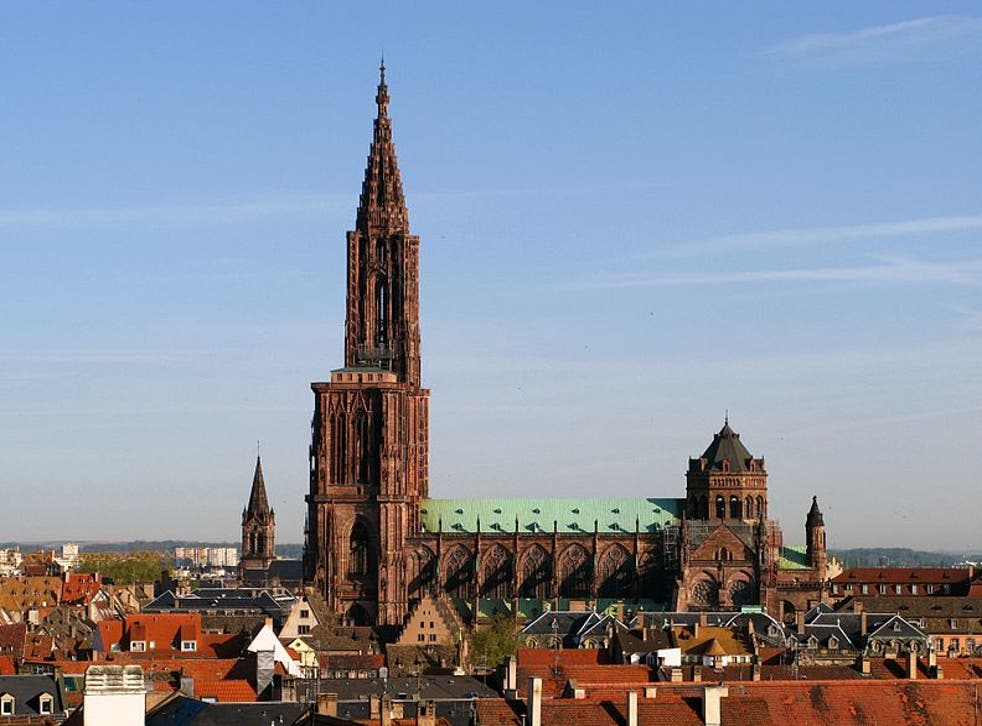 A theme park and a top police location were among the targets of a suspected Isis terror attack in France that was foiled over the weekend, according to local media reports.
Seven suspected terrorists, of French, Moroccan and Afghan nationalities, were arrested in Strasbourg and Marseille in a series of coordinated raids on Saturday and Sunday.
The suspects, aged between 29 and 38, were detained after an eight-month investigation by French security services.
The surveillance came to a climax due to the group's "nervousness" as they awaited a weapons delivery, reportedly sparking intelligence agencies to spring into action as the risk to public safety increased.
Police uncovered three automatic pistols: a glock, a Sig Sauer and a dismantled handgun during the raids, along with multiple nine millimetre cartridges and documents linking the suspects to Islamic State, including telephones, SIM cards and details for messaging application Telegram, according to iTele.
Details of the specific location of the attacks remain unknown, however the mayor of Strasbourg said it appeared the plot had focused on "the Paris region".
Fresh details have also emerged surrounding the identity of the suspects, with security sources confirming some had fought in Syria and were linked to the Isis cell that carried out the Paris attacks in November 2015 that killed 130 people.
One of those intercepted in Strasbourg, named only as 38-year-old Yasin B, was a preschool monitor who went to Syria via Cyprus in 2015.
"I am shocked and I'm having difficulty believing it. He was such a smiley, sociable person who was always very attentive with the children," one mother, who asked not to be named, told Liberation.
"He seemed like a normal man. I don't blame the school, he's someone I would have hired myself."
Another mother of two children at the school, who wished only to be known as Leïla, said: "My children knew him and they liked him a lot. I haven't told them anything. It's scary to not know what is in somebody's head."
Bernard Cazeneuve, France's interior minister, told a news conference that counter-terror officers had uncovered links between the cell and a network arrested in June for planning attacks during the Euro 2016 football tournament.
"The work of the Direction générale de la sécurité intérieure (DGSI) allowed us to thwart a terrorist act envisaged for a long time on our soil," Mr Cazeneuve said. "A new attack has been foiled."
One of the men arrested had previously been reported to French security services by a partner country, however, the other six were unknown to intelligence agencies.
The public prosecutor in Paris has now launched an investigation to establish the suspects' roles and how advanced the group were in the planning stages of the attacks.
Two of the suspects who were arrested in Marseille were released on Tuesday.
A total of 418 people have been arrested in France for suspected links to terror networks since the start of the year, including 43 people this month alone.
The country remains in a state of emergency a year after Isis-linked attackers launched a coordinated asault on Paris, and some months after a lone terrorist ploughed a lorry into crowds in Nice celebrating Bastille Day in July.
Join our new commenting forum
Join thought-provoking conversations, follow other Independent readers and see their replies