Istanbul metro suspended after several injured in 'explosion' near Bayrampaşa station
The mayor claimed five people were injured in the blast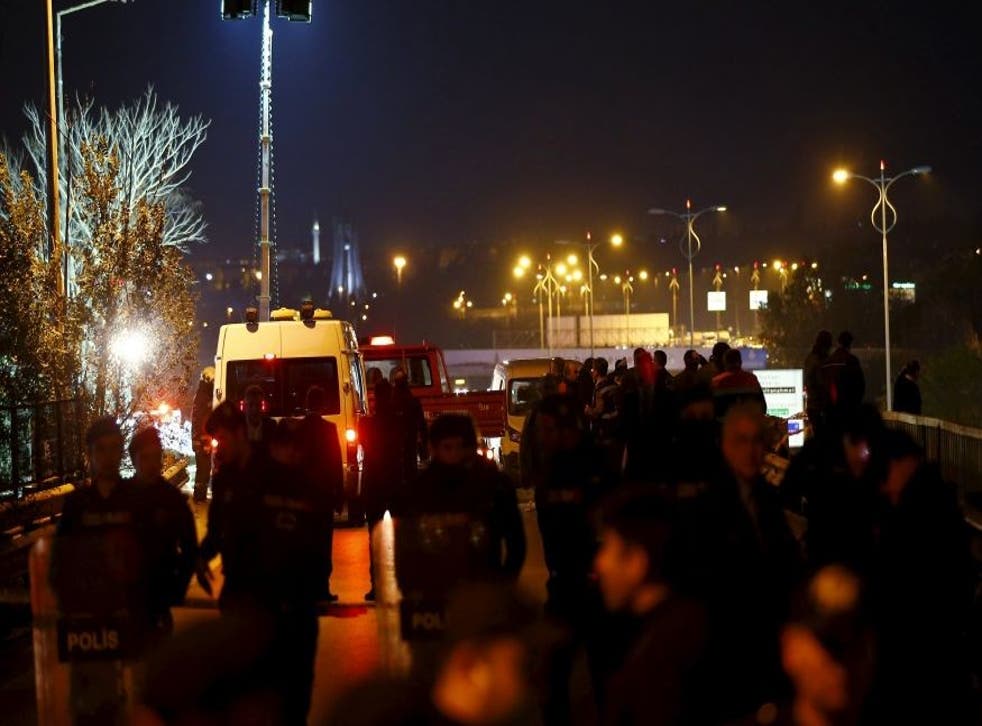 Five people have been injured and Istanbul's metro network has been suspended following an apparent explosion near the Bayrampasa train station.
Atila Aydiner, the local mayor, claimed the explosion was caused by a "pipe bomb", but this has not yet been confirmed.
Aydiner said five people were injured in the incident, which happened on an overpass near Bayrampasa station, on the European side of Turkey's largest city, at 5:15pm local time (3:15pm GMT)
Footage caught by a nearby traffic camera appeared to show the moment of the blast, with sparks and debris shooting in the air as the train passed next to a busy road.
Conflicting reports continue to emerge, but it appears as though the explosion has caused huge disruption.
Images on social media showed smashed windows and windscreens on surrounding cars. Others show crowds of people running on railway tracks to get out of their halted trains.
Officials from Istanbul Metropolitan Municipality announced that underground services had been suspended because of a "sound resembling an explosion", which was heard across the city.
Vasip Sahin, the governor of Istanbul said: "The cause of the explosion is not known. We are assessing every possibility."
Alert levels have been stepped up recently in Turkey following the deaths of 102 people in a suicide bombing in the capital city, Ankara, in October.
Additional reporting by agencies
Join our new commenting forum
Join thought-provoking conversations, follow other Independent readers and see their replies