Italian man 'broadcasts his own death' on Facebook Live as Switzerland BASE jump ends in tragedy
The reports come days after a professional BASE jumper filmed his own death in the Dolomite mountains in Switzerland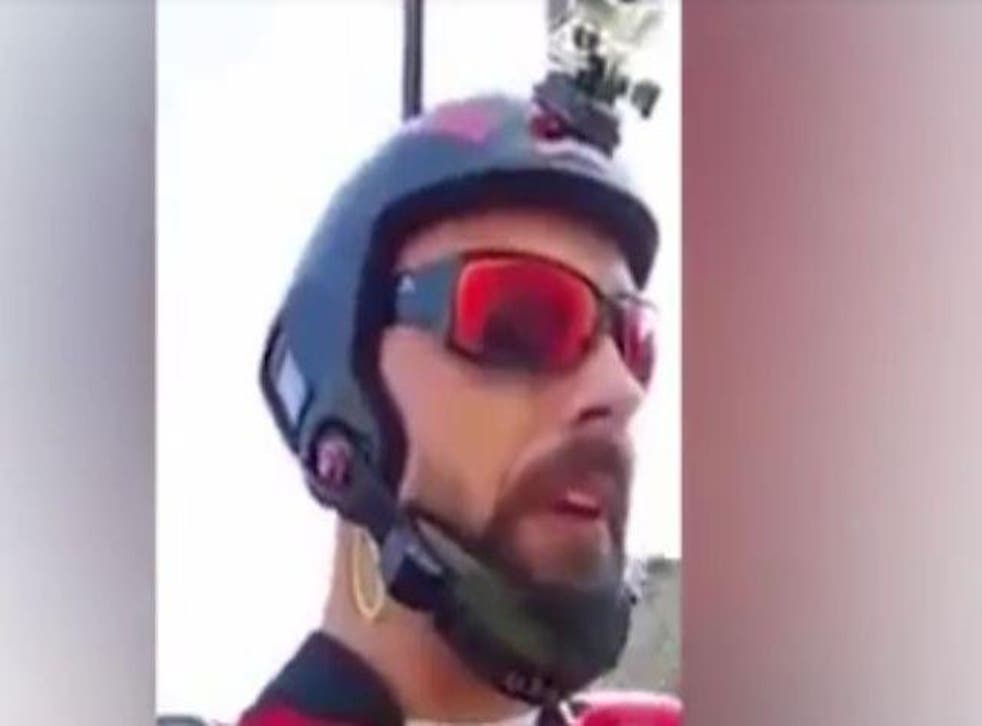 An Italian man live streamed his own death after recording a BASE jump from the top of a mountain.
The daredevil, named locally as Armin Schmieder, 28, told viewers on Facebook: "Today you fly with me" before taking the fatal leap at Kandersteg in the Swiss Alps.
The footage shows Mr Schmieder climbing into a red and blue wingsuit and zipping it up against a backdrop of blue sky.
He then puts on a pair of sunglasses and a helmet while repeatedly smiling at the camera.
Once fully clad in the wingsuit, Mr Schmieder lifts the camera to reveal a view of mountains and a cliff edge in front of him.
The final clear footage is of him smiling and waving goodbye, before appearing to place the recording device in his pocket and close the zip.
The video continues for around three and a half minutes, during which Mr Schmieder counts down from three to one and appears to take off.
Viewers can then hear the sound of him flying through the air for about 25 seconds.
The footage then falls silent.
Mr Schmieder's mother and brother are said to have commented on the live stream asking: "Where is he? And what happened?"
Base jumpers hurl themselves off Kuala Lumpur Tower

Show all 9
Last week, BASE jumper Uli Emanuele filmed his own death while performing a stunt in the Dolomite mountains in Switzerland.
BASE jumping, which consists of parachuting or wingsuit flying from a fixed structure or cliff, is considered one of the most dangerous recreational activities in the world.
The sport has a fatality and injury rate 43 times higher than parachuting from a plane due to the lower altitudes.
There have been 299 BASE jumping deaths since 1981, according to a list maintained by BASE-jumping publication Blinc.
Join our new commenting forum
Join thought-provoking conversations, follow other Independent readers and see their replies