Italian newspaper provokes outrage by giving away copies of Adolf Hitler's manifesto Mein Kampf
Editors of Il Giornale said it was part of efforts to help people understand the Holocaust
Lizzie Dearden
Saturday 11 June 2016 18:20 Comments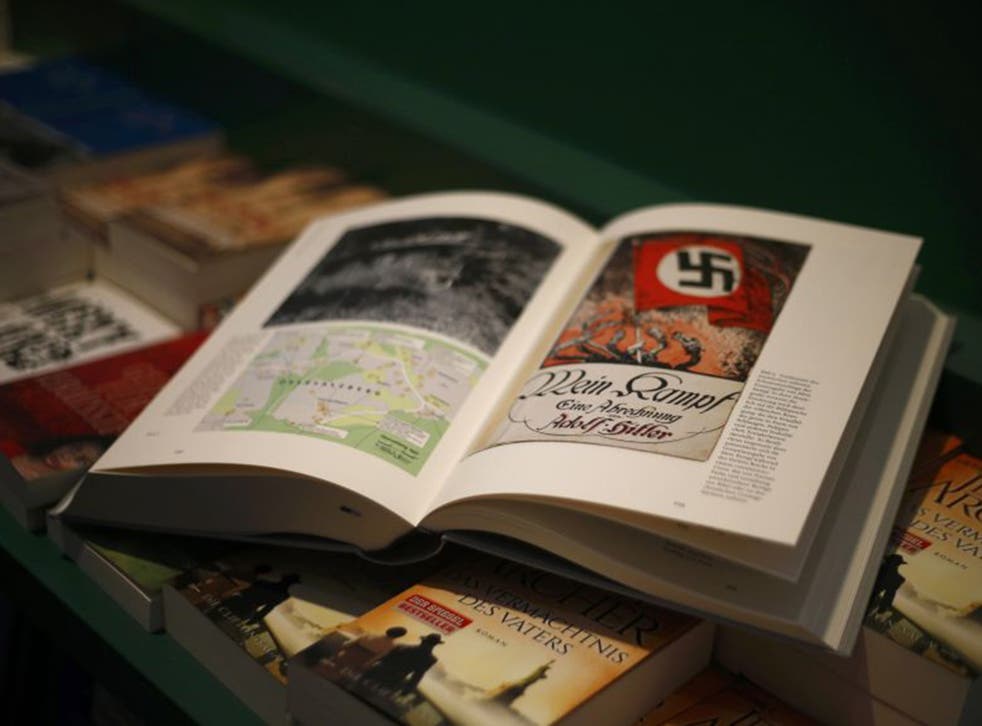 An Italian newspaper has provoked outrage by giving away copies of Adolf Hitler's manifesto Mein Kampf for free.
Il Giornale, a right-wing daily based in Milan, was handing out the book to whoever purchased the newspaper and first instalment of William Shirer's The Rise and Fall of the Third Reich.
The newspaper, which is owned by the brother of former Prime Minister Silvio Berlusconi, defended its controversial promotion after a slew of criticism.
Several prominent members of Italy's Jewish community raised objections alongside politicians including the Prime Minister, Matteo Renzi, who called the decision "squalid".
Remembering the Holocaust

Show all 16
An editorial said the newspaper wanted people to "understand the crimes of Nazism", adding: "Anyone can purchase (Mein Kampf) with a click. So why get angry?"
In a piece responding to critics, editor Alessandro Sallusti wrote: "We must study the evil to prevent its return, perhaps in a new disguise".
The daily is publishing volumes exploring Third Reich history and said that the version of Mein Kampf being given out included a critical commentary.
The rambling tome lays out Hitler's ultranationalist, anti-Semitic, anti-communist ideology, which culminated in the Holocaust and the Nazi's attempts at conquest in Europe.
It is not the first time Il Giornale has provoked controversy. A piece in the newspaper hailed the "failure of London" after Sadiq Khan was elected as mayor last month, claiming multiculturalism had created "ghettos" where Sharia law was enforced in British cities.
Register for free to continue reading
Registration is a free and easy way to support our truly independent journalism
By registering, you will also enjoy limited access to Premium articles, exclusive newsletters, commenting, and virtual events with our leading journalists
Already have an account? sign in
Join our new commenting forum
Join thought-provoking conversations, follow other Independent readers and see their replies