Italian President asks Prime Minister Matteo Renzi to delay resignation
'My experience of government finishes here,' Mr Renzi said, after losing the referendum on Sunday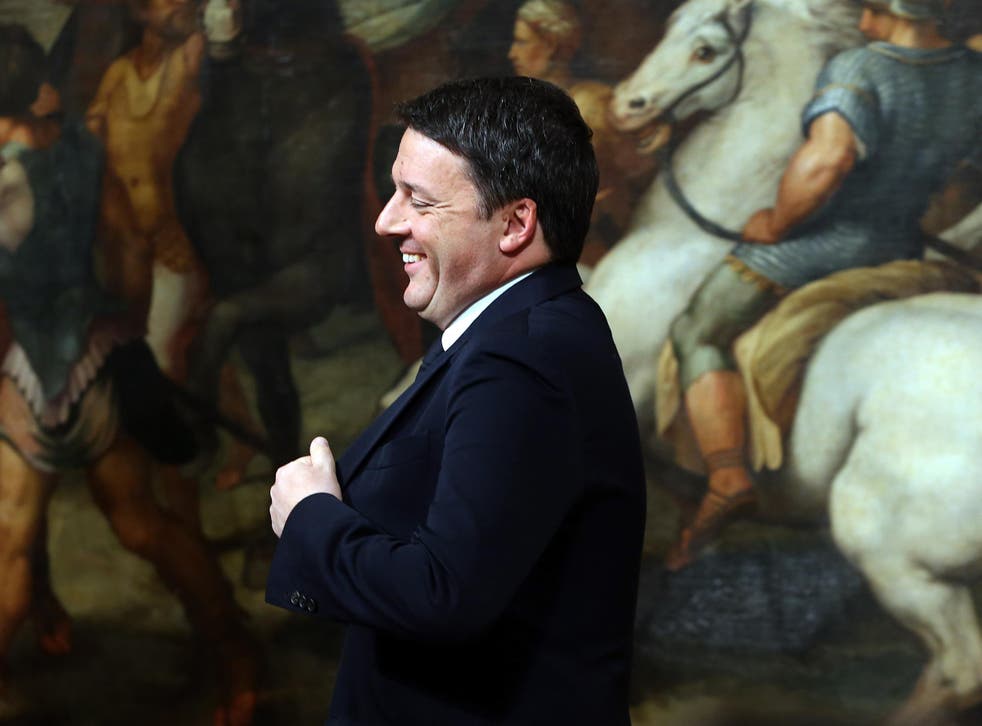 Italian President Sergio Mattarella has asked outgoing Prime Minister Matteo Renzi to delay his resignation until after the budget.
Mr Renzi said he would resign after Italians voted against reforming the country's parliamentary system in a national referendum.
But Mr Mattarella said in a statement he had asked Mr Renzi to stay on until the 2017 budget has been approved by parliament, which could be as soon as Friday, to prevent emergency funding rules from kicking in on 1 January.
Once the budget has been passed, the Prime Minister can resign, the President said.
Mr Renzi, the head of the centre-left Democratic Party, has been prime minister since February 2014.
He had staked his political future on a series of major reforms to the constitution which would have concentrated the political power of lawmakers, helping streamline Italy's lengthy legislative process.
The changes, affecting about a third of the constitution, would have weakened the upper house, cut down the number of senators, and cut the powers of regional authorities.
According to the country's laws, any move to centralise power has to be put to a popular referendum in a measure designed to safeguard against a return to Mussolini-era fascism.
Mr Renzi was attacked by his opponents, including the far-right Five Star Movement, on the grounds that the reforms could be dangerous for democracy.
Italian Referendum

Show all 10
But analysts suggested his biggest mistake was to conflate a set of complex political changes with his leadership in the eyes of the public, turning the vote into a popularity contest.
Mr Renzi said he took full responsibility for the "extraordinarily clear" defeat, with the final count showing the "No" camp winning 59.1 per cent to 40.9 per cent.
The 41-year-old former Mayor of Florence told the country after his defeat: "My experience of government finishes here."
Join our new commenting forum
Join thought-provoking conversations, follow other Independent readers and see their replies