Italy's far-right government forces migrants to leave shelters ahead of Christmas
New law established by Matteo Salvini abolishes 'humanitarian protection' status for asylum seekers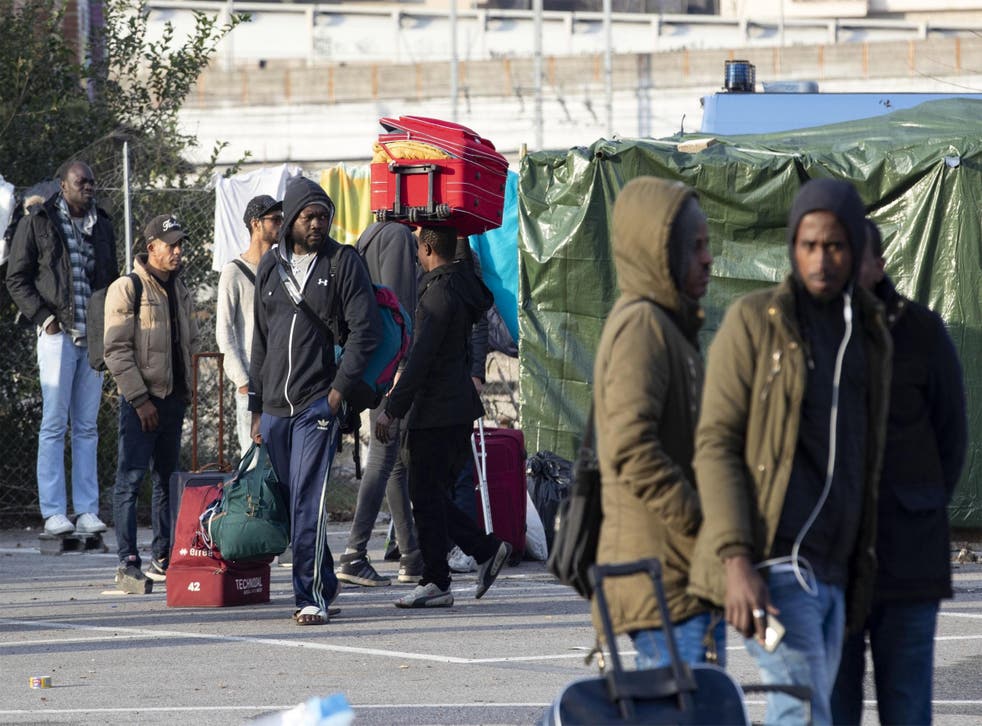 Migrants in Italy, including trafficking victims and children, are being expelled from shelters in the run-up to Christmas under a new law brought in by the country's far-right government.
The "Salvini decree" – named after interior minister Matteo Salvini – scraps "humanitarian protection" status for asylum seekers and introduces new rules on who can be housed in council-run migrant reception centres.
The new laws are part of the populist government's push to reduce the numbers of refugees and migrants in Italy – with other policies including ordering the seizure of boats that rescue migrants, and restrictions on the opening hours of "ethnic" shops.
Italian media reports that some migrants given the now scrapped "humanitarian protection" status are being expelled from centres across the country as the law starts to take affect.
About a quarter of those who sought asylum in Italy in 2017 were given the designation, roughly 20,000 people, with more than 100,000 people thought to hold it in total. It gives the right to remain in Italy, and was usually bestowed on those who do not qualify for refugee status but who were judged by the Italian authorities to not be safe in their home country.
Reports of expulsions from centres started last week. The Ansa news agency reports that 24 migrants staying at a centre in the southeastern municipality Isola di Capo Rizzuto who had humanitarian protection status were made to leave on Friday. About 200 others are expected to be expelled from that centre over the coming week.
Those expelled were said to include a young couple with a five-month-old daughter. Charities the Red Cross and Caritas have arranged for accommodation to be provided for about 20 days for some as a stop-gap, but the group's future is uncertain – with most having moved to a makeshift tent camp where about 100 migrants are living in precarious conditions.
Under the system, new asylum seekers will be excluded from these council-operated local receptions centres, known as Sprar, which focus on integrating them into the community with language and job training. There is expected to be an expansion of the use of larger, centralised detention centres, which lack the focus on integration that the Sprar have.
The government says the law is not retroactive and should not affect those with an existing humanitarian protection status. However, there have been numerous reports of expulsions of those already in the Sprar centres – apparently those who were given humanitarian status just before the law changed caught up in slow bureaucracy.
Refugee crisis - in pictures

Show all 27
Mr Salvini said the changes would lead to "more rights for the true refugees and less waste for those who are refugees is not". He has also said the new law means "the party is over" for the migrants he claims are "sitting in hotels watching TV" at public expense.
The UN high commissioner's office has warned in a report that the law will "certainly" lead to violations of international law.
"The abolition of humanitarian protection status, the exclusion of asylum seekers from access to reception centres focusing on social inclusion, and the extended duration of detention in return centres and hotspots fundamentally undermine international human rights principles, and will certainly lead to violations of international human rights law," the UN office said in a statement.
Join our new commenting forum
Join thought-provoking conversations, follow other Independent readers and see their replies