Italy earthquake causes cracks to appear in St Paul's Basilica and other Vatican landmarks
Pope Francis told followers that he is 'praying for the injured and the families who have suffered the most damage, as well as for rescue and first aid workers'
Andrew Griffin
Sunday 30 October 2016 17:39 Comments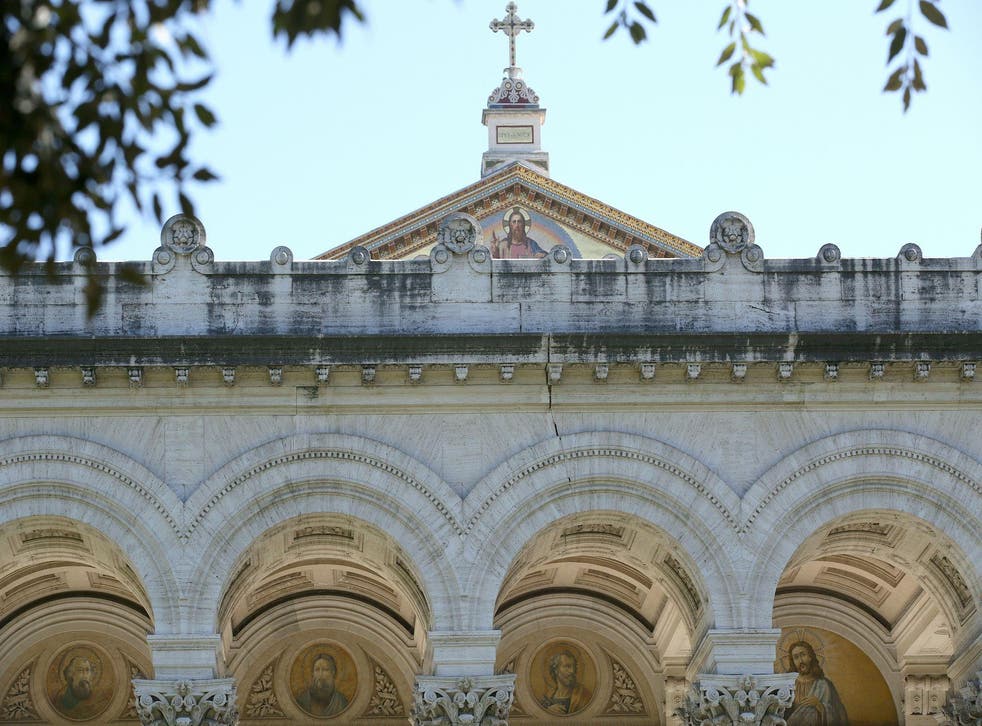 Some of the oldest parts of the Vatican have been damaged by the earthquake in Italy.
Rome's most important sites have been shut down to allow people to check for damage and to ensure that tourists are safe, after the country was hit by the strongest quake to hit the country in nearly 36 years.
There were no immediate reports of deaths. Around 20 people suffered minor injuries.
In pictures: Most powerful earthquake for three years hits Italy

Show all 13
Closest to the epicentre was the ancient city of Norcia, the birthplace of St Benedict, the father of monasticism, and famed for its Benedictine monastery.
But it was so strong that it shook the foundations of much of Rome and the Vatican. The effects of the quake were felt as far north as Austria and all the way down at the very south end of the Italy.
In the Vatican, St Paul Outside the Walls basilica was closed for several hours after some plaster fell. Cracks appeared visible in the ancient building but it was re-opened after authorities checked that it was safe.
Vatican firefighters also conducted checks at St Peter's Basilica and the Vatican's other basilicas but found no damage.
The crowds in St Peter's Square interrupted Pope Francis with applause when he mentioned the quake during his weekly Sunday blessing.
"I'm praying for the injured and the families who have suffered the most damage, as well as for rescue and first aid workers," he said.
Italy earthquake: Buildings crumble after 6.6 quake
Premier Matteo Renzi pledged to rebuild the wrecked churches and buildings, saying they were part of Italy's national identity. The government last week earmarked 40 million euros (£36m) for rebuilding.
"We will rebuild everything," Mr Renzi said. "We are dealing with marvellous territories, territories of beauty."
Register for free to continue reading
Registration is a free and easy way to support our truly independent journalism
By registering, you will also enjoy limited access to Premium articles, exclusive newsletters, commenting, and virtual events with our leading journalists
Already have an account? sign in
Register for free to continue reading
Registration is a free and easy way to support our truly independent journalism
By registering, you will also enjoy limited access to Premium articles, exclusive newsletters, commenting, and virtual events with our leading journalists
Already have an account? sign in
Join our new commenting forum
Join thought-provoking conversations, follow other Independent readers and see their replies