Italy could still get populist government as Five Star leader hints at compromise
Fresh elections would see the far-right League surge in popularity, polls suggest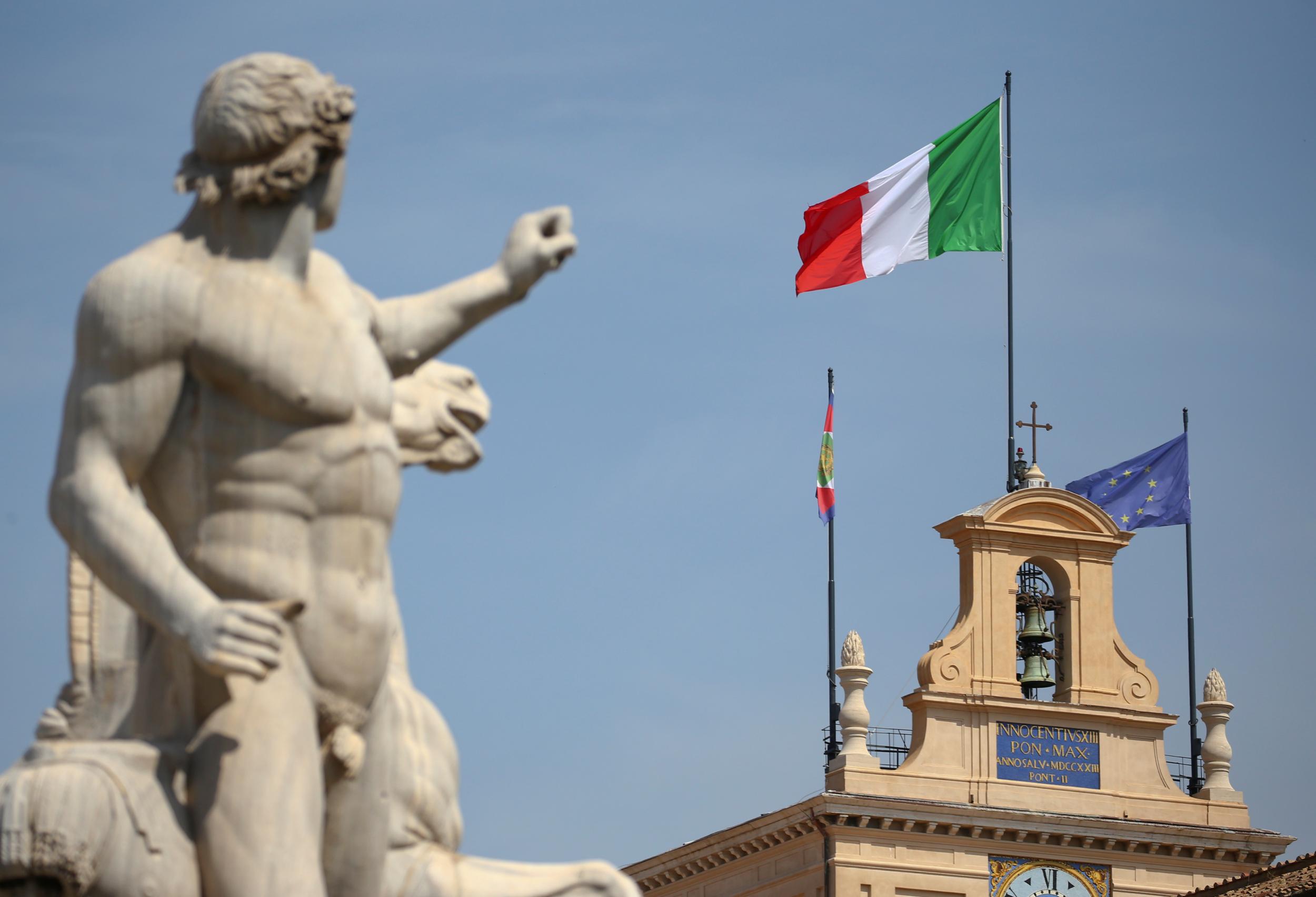 Italy could still get a populist coalition government despite a move last week by the country's president to block its formation.
Luigi Di Maio, the leader of the anti-establishment Five Star Movement, indicated on Wednesday that he was willing to compromise on his choice of finance minister – previously the main roadblock to agreeing an administration.
Though the Five Star Movement and their far-right would-be coalition partners the League have agreed a broad programme for government, Italy's president refused to sign off Five Star pick Paola Savona, a Eurosceptic economist, for the key role.
Mr Savona has previously described the eurozone as a "German cage" for Italy, but the country's president said because neither party had addressed exit from the single currency in their manifesto the policy could not be brought in by stealth now.
Speaking on Wednesday Mr Di Maio, however, insisted that his pick for prime minster, lawyer Giuseppe Conte, should remain in place. He said he would otherwise back snap elections.
"There are two paths ahead. Either we launch the Conte government with a reasonable solution or we vote right away," he said.
Italy's economic crisis explained
Markets calmed on the news that the Five Star leader had met informally with the president Sergio Mattarella and the president's favoured pick for prime minister, Carlo Cottarelli. Mr Cottarelli is a former IMF economist and has been nicknamed "Mr Scissors" because of his propensity to cut public spending, which would put him at odds with the populist's government commitment to scrap austerity measures.
The possibility of a populist eurosceptic government in one of the EU's founding states has worried Brussels. The government has pledged to end austerity and also to deport migrants, according to a joint programme drawn up by the two parties. It would have only a narrow majority.
Italy's presidency, which is indirectly elected by an electoral college, is mostly a ceremonial office. But the president has a role in signing off the formation of governments, as well as other limited powers.
League leader Matteo Salvini has said he favours fresh elections instead of further negotiations. Mr Salvini said he was "not at the market" for a new deal.
"Di Maio is open [to a deal]? We are not in the market. Let's go vote right away. We have tried to form a government but it is never good enough for Mattarella [the president], so then you give up. The president should explain how we get out of this impasse," Mr Salvini said.
World news in pictures
Show all 50
The far-right leader's attitude is likely to be influenced by the fact his party has surged in the polls since the March elections – up from 17.4 per cent then to 25.4 per cent now, according to an Ipsos survey.
The party appears to have gained at the expense of other right-wing parties, including Forza Italia, former prime minister Silvio Berlusconi's old outfit. The centre-left Democratic party are stable on around 18 per cent, a record low, while Five Star is stable on around 33 per cent, a record high.
Join our commenting forum
Join thought-provoking conversations, follow other Independent readers and see their replies