Italy election: What was the result and what is the Five Star Movement?
Nation faces political standstill after voters deliver hung parliament as support for anti-establishment party soars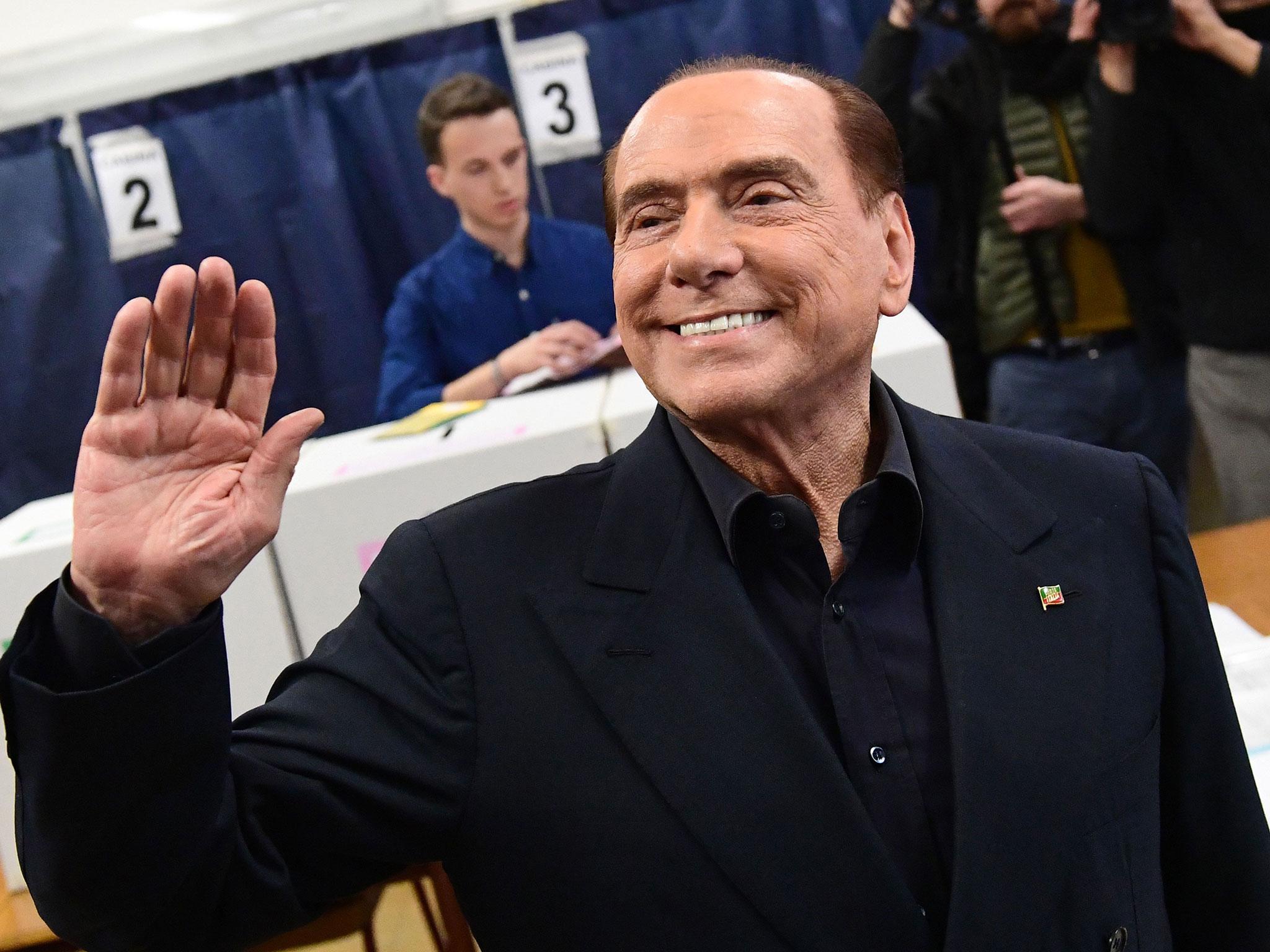 Italian voters have flocked to anti-establishment and far-right parties in record numbers to deliver a hung parliament, preliminary election results show.
The partial results suggest none of Italy's three main factions would be able to rule alone, plunging the euro zone's third largest economy into a political standstill.
"Italy ungovernable" was the front page headline of the daily newspaper La Stampa as the early numbers rolled in.
What were the preliminary results?
A centre-right coalition including former Premier Silvio Berlusconi's Forza Italia (Go Italy!) and its ally, the far-right anti-immigrant Northern League, emerged with the biggest bloc of votes.
The biggest winner of the night was the Five Star Movement, which soared to become Italy's largest single party with around 31 per cent of the vote.
The ruling centre-left coalition came a distant third despite overseeing a modest economic recovery.
Italian Elections 2018: Democratic Party concedes defeat
The Democratic Party was hit by widespread anger over persistent poverty, high unemployment and an influx of more than 600,000 migrants over the last four years.
The full result is not due until much later on Monday.
What is the Five Star Movement?
The Five Star Movement, which was predicted to have won a third of all votes cast, is now in a premier position for any future coalition talks.
"Nobody will be able to govern without the Five Star Movement," said senior party member Riccardo Fraccaro. "We will assume the responsibility to build this government, but in a different way, talking with all the parties about what this country needs."
While the Movement once rejected talk of any power sharing, it has since changed its position and said it is willing to discuss common policies but not negotiate over cabinet posts.
World news in pictures
Show all 50
Led by 31-year-old Luigi Di Maio, it was formed in 2009 by comedian Beppe Grillo and has fed off public fury over corruption in the Italian establishment and economic hardship.
It has recently sough to allay fears over its policies across Europe by dropping some of its more radical proposals, such as leaving Nato and the euro.
Its programme includes plans for "drastic" cuts to corporate taxes, slashing red tape and guaranteeing a minimum monthly income of up to 780 £685) euros for the poor, which proved popular in drawing in massive support in the underdeveloped south of Italy.
What happens next?
Italy looks set to face a long slog to form a viable government, with weeks or even months of political negotiations ahead.
There was speculation the former Prime Minister and leader of the Democratic Party, Matteo Renzi, would step down.
Scenarios now include the creation of a more euro-sceptic coalition, which would almost certainly push for a significant jump in welfare spending and challenge EU budget restrictions, or swift new elections to try to break the deadlock.
Ahead of the vote, some pro-European analysts envisioned a possible "nightmare scenario" of an extremist alliance among the Five Star Movement, the Northern League and the right-wing Brothers of Italy.
Join our commenting forum
Join thought-provoking conversations, follow other Independent readers and see their replies