Italy's far-right government offers free land to parents who have third child in 'neo-medieval' policy
Controversial move purportedly designed to improve birth rate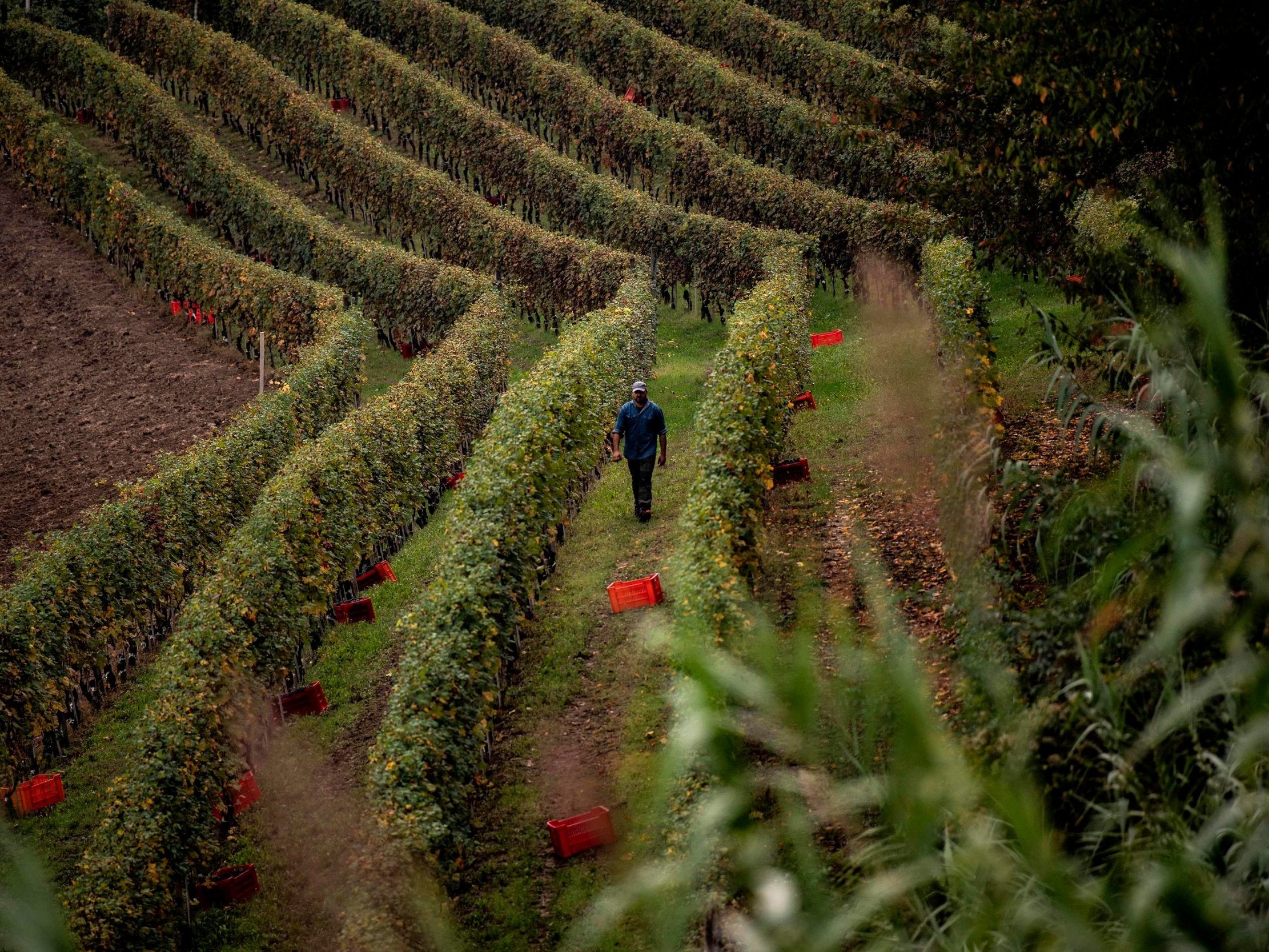 Italy's far-right government is planning to entice women into having more children by offering families free farmland if they have a third child.
The initiative purportedly aims to increase the country's flagging birth rate, which is the lowest in Europe.
But critics have derided the idea as "neo-medieval" and reminiscent of efforts by the fascist dictator Benito Mussolini to boost Italy's population in the 1920s and 1930s.
The so-called "land for children" plan was created by the populist right-wing League party, which forms part of Italy's hardline coalition government, and was included in the nation's contentious budget.
"They say that Italians have few children and that something is needed to turn the trend around," agriculture minister Gian Marco Centinaio said.
"That's why the ministry wants to contribute, favouring rural areas in particular, where people still have children."
If the scheme is implemented, parents who have a third child between 2019 and 2021 would be given plots of state-owned farmland to run for 20 years.
Three-quarters of Venice flooded as six die in storms across Italy
They would also be offered zero-interest loans of up to £175,000 if they chose to buy their first home next to their new smallholding.
But many are sceptical that the land for children plan would work. Gianni Pittella, a senior opposition senator, said the proposal was "neo-medieval".
"Policies that support birth rate and families are welcomed, but it would be better to implement in the Italian legal order measures under the European social pillar, such as the leave for mothers and fathers," he told the Euractiv website.
Opposition MP Chiara Gribaudo said the far-right government was returning to the Mussolini era, when the despot drained marshland south of Rome to encourage families to return to the land.
World news in pictures
Show all 50
"It's a terrifying measure that reveals the cultural and social approach of this government," she said.
Another lawmaker, Laura Boldrini, said that what families really needed was better jobs, not land handouts.
"This is what should be guaranteed for families and women, whether or not they decide to have a third child," she said.
Left-leaning newspaper, il Fatto Quotidiano, said the land for children proposal was "a little bit Gone with the Wind while at the same time something romantically Soviet".
Last year, only 464,000 births were registered in Italy, which was a 2 per cent decline from 2016 and a record low.
Support free-thinking journalism and attend Independent events
A leading farmers' association, Coldiretti, estimated the Italian state owned half a million hectares of agricultural land, about 4 per cent of the total. Its value is about €8.6bn (£7.5bn).
"These are fertile lands, even of large dimensions, but most of the time they are under-utilised because they lack an entrepreneurial management capable of enhancing them adequately," the organisation said.
Some reports suggested most of this public land was made of up of unproductive plots which would not prove attractive to any family seeking to build a new life as farmers.
Join our commenting forum
Join thought-provoking conversations, follow other Independent readers and see their replies