At least nine dead after huge floods hit France and Italy
Rescuers continue search for around 20 feared missing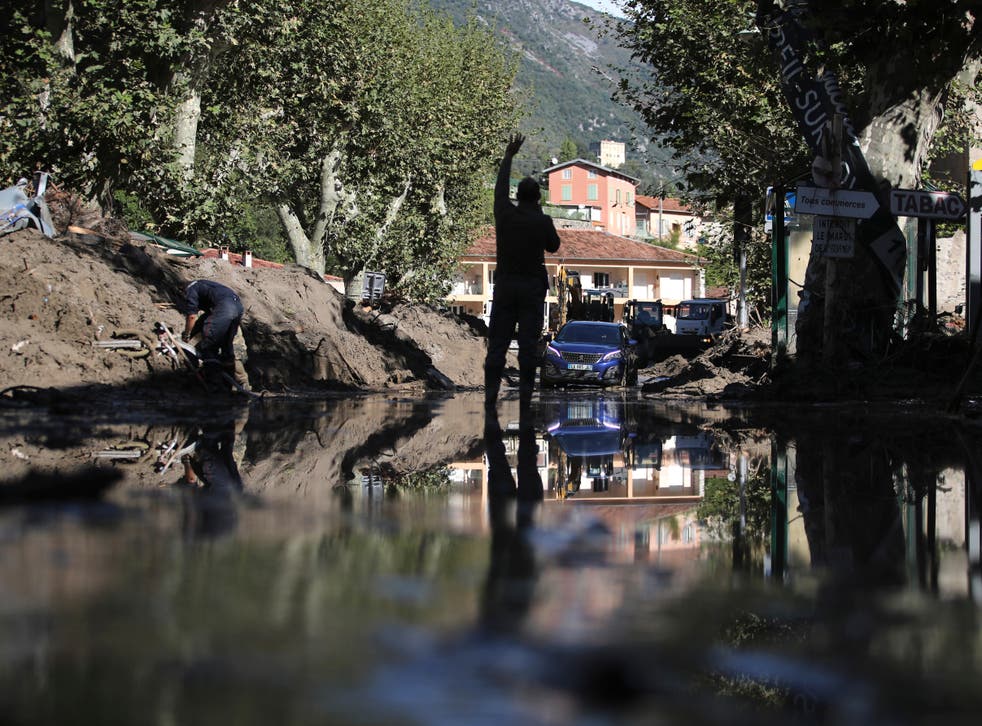 At least nine people have been killed in heavy flooding in France and Italy, after a storm swept through the two countries over the weekend.
Images showed houses significantly damanged, trees toppled, and cars and roads submerged in mud.
The death toll rose to at least nine after a woman's body was discovered on Monday in the Mediterranean Sea around Imperia in the Italian region of Liguria. Around 20 people were feared missing, authorities said.
The bodies of five men were found on Sunday in the sea near San Remo, on the beach in the Italian border town of Ventimiglia and along the Imperia coast.
The severe flooding devastated areas in France's southeastern Alpes-Maritimes region, as well as Liguria and Piedmonth in Italy's northwest.
In France, firefighters in the Alpes-Maritimes region were still searching for at least eight people missing who witnesses described as possibly being carried off by floodwaters.
They include two firefighters whose vehicle fell into the water as the road collapsed.
French rescuers are seeking to locate 12 other people whose families have not heard of them since the storm, which blocked roads and cut off communications.
Rescuers had found the body of a man whose car had been washed away by a torrent in Saint-Martin-Vesubie, one of the hardest-hit villages, where several houses and a bridge were destroyed by raging water.
Authorities also found the body of a shepherd who had disappeared in the mountains between France and Italy.
A volunteer firefighter was also killed in Val d'Aosta in Italy during a rescue operation over the weekend.
Additional reporting by Associated Press
Join our new commenting forum
Join thought-provoking conversations, follow other Independent readers and see their replies