Italy hails 'an outbreak of modernity in the Church' as Pope Benedict XVI announces he will resign because of ill health
Pope Benedict XVI is the first pontiff to stand down in nearly 600 years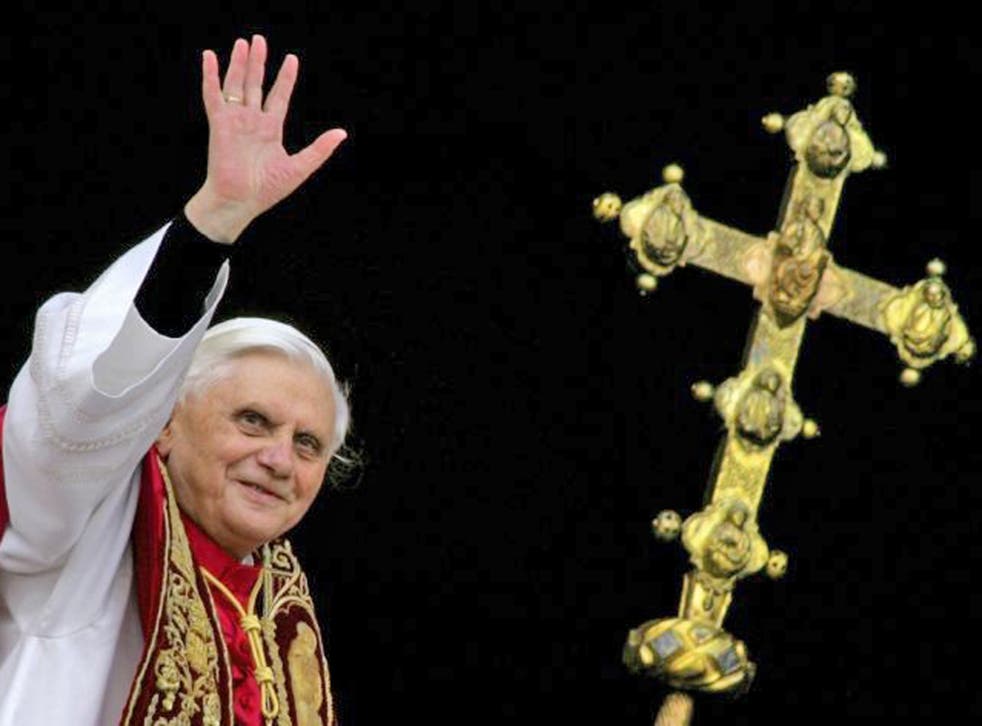 Pope Benedict XVI has announced that he will resign the papacy because of ill health, according to the Italian news agency ANSA. The decision will send shockwaves through the global Catholic community.
It is extremely rare for a Pope to give up the papacy and is unheard of in modern times. The vast majority serve until they die, even when struck down by ill health. The announcement will trigger an election battle in Rome.
So unexpected is the news that the resignation has been described as "an eruption of modernity inside the Church" by Ezio Mauro, editor of the Italian newspaper La Repubblica, making the Pope an "authentic revolutionary", according to Pier Ferdinando Casini, head of the Christian Democrats political party.
According to ANSA, the Pope made his announcement in Latin during a special meeting with senior cardinals. Angelo Sodano, the Dean of the College of Cardinals, described the announcement as "a lighting bolt from the clear blue sky."
According to a statement put out by the Vatican, the 85-year-old leader told his colleagues: "After repeatedly examining my conscience in front of God I have reached the conclusion that my strengths – because of advanced age – mean I am no longer able to exercise adequately the [role of Pope]."
Two Italian national newspapers have run quotes from the Pope stating that he "felt the weight of the task" and had decided to step down "for the good the Church".
There have been rumours over the past few months that the German born Pope's health has been failing and that he was struggling to read texts. Benedict has previously stated that Pope's who are unable to do their job because of ill health should step down.
Federico Lombardi, Vatican spokesman, said the pope revealed he had reached his decision after a "deep moment of reflection to consider the mission he received from God."
The Anglican Archbishop of York, Dr John Sentamu, paid tribute to the pope, saying the Christian world would miss a "great theologian".
"With the news that Pope Benedict XVI will resign at the end of February, the Christian world will miss a great theologian with great spiritual depth," he said.
Prime Minister David Cameron also paid tribute to the pope.
"He has worked tirelessly to strengthen Britain's relations with the Holy See," the Prime Minister said.
"His visit to Britain in 2010 is remembered with great respect and affection. He will be missed as a spiritual leader to millions."
During a visit to an old people's home in November the Pope spoke about getting older.
He said that while it was "beautiful to be old", age brought challenges and difficulties with which he himself was familiar.
"I know well the difficulties, the problems and the limits of this age, and I know that these difficulties are aggravated for many people by the economic crisis," he said.
"But I want to say to you with profound conviction – it is beautiful to be old!"
Register for free to continue reading
Registration is a free and easy way to support our truly independent journalism
By registering, you will also enjoy limited access to Premium articles, exclusive newsletters, commenting, and virtual events with our leading journalists
Already have an account? sign in
Register for free to continue reading
Registration is a free and easy way to support our truly independent journalism
By registering, you will also enjoy limited access to Premium articles, exclusive newsletters, commenting, and virtual events with our leading journalists
Already have an account? sign in
Join our new commenting forum
Join thought-provoking conversations, follow other Independent readers and see their replies