Mafia boss's early release to 'die with dignity' angers families of his victims
'The court should have remembered that the person before them is same one who blew to bits servants of the state and ordered that a little boy be dissolved in acid'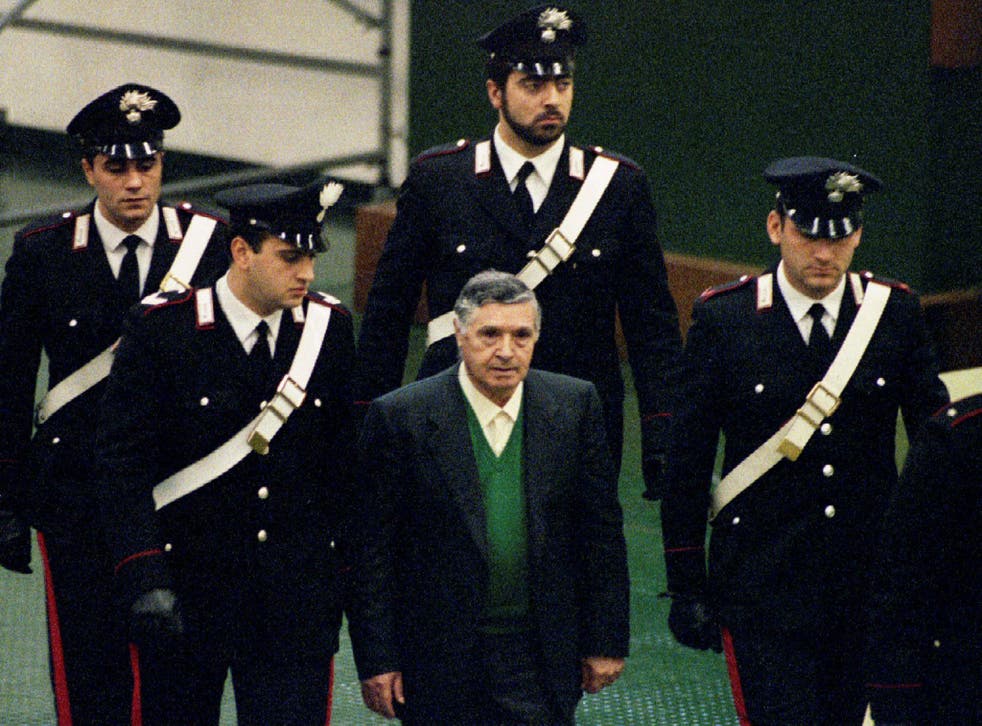 Italian politicians and relatives of victims of organised crime have voiced anger at a court ruling that opens the way for an ailing Mafia boss known as "the Beast" to be freed to "die with dignity".
Salvatore "Toto" Riina, from the Sicilian hill town of Corleone made famous in The Godfather movies, was jailed in 1993. Known for his exceptional brutality, he was for years the Sicilian Mafia's "Boss of all Bosses".
Riina declared a "war against the state" and ordered the killings of magistrates Giovanni Falcone and Paolo Borsellino in 1992. Both were blown up by bombs in attacks that left nine others dead.
Responding to a request by Riina's lawyers, Italy highest court ruled late on Monday he had a right to "die with dignity" under house arrest like any other terminally ill prisoner. He is believed to have cancer, heart problems and Parkinson's disease.
The final decision rests with a parole board in the northern city of Bologna, near Parma, where Riina, 86, is being held. Last year it dismissed a petition for his release and it was unclear when it would review its decision following the high court's ruling.
"The court should have remembered that the person before them is same one who blew to bits servants of the state and ordered that a little boy be dissolved in acid," said Salvatore Borsellino, brother of the slain magistrate.
​Borsellino, who made the comment in Corriere della Sera newspaper, was referring to 13-year-old Giuseppe Di Matteo. He was strangled and his body dissolved in acid in 1996 to punish his father, an ex-member of the Mafia who collaborated with police.
Leaders across the political spectrum agreed Riina should spend his final days in prison.
"I am speechless," said Matteo Salvini, head of the right-wing Northern League.
"The dozens of victims who should weigh on his conscience and were brutally killed, including women and children, should have had the right to die with dignity," he said.
"We will not allow Riina to return to Corleone," said Carmelo Miceli, head of the centre-left Democratic Party in the Sicilian capital, Palermo.
Reuters
Join our new commenting forum
Join thought-provoking conversations, follow other Independent readers and see their replies