Italy's de facto leader Salvini says he hopes French people throw Macron out of government
Far-right leader is rebuked by French government in diplomatic spat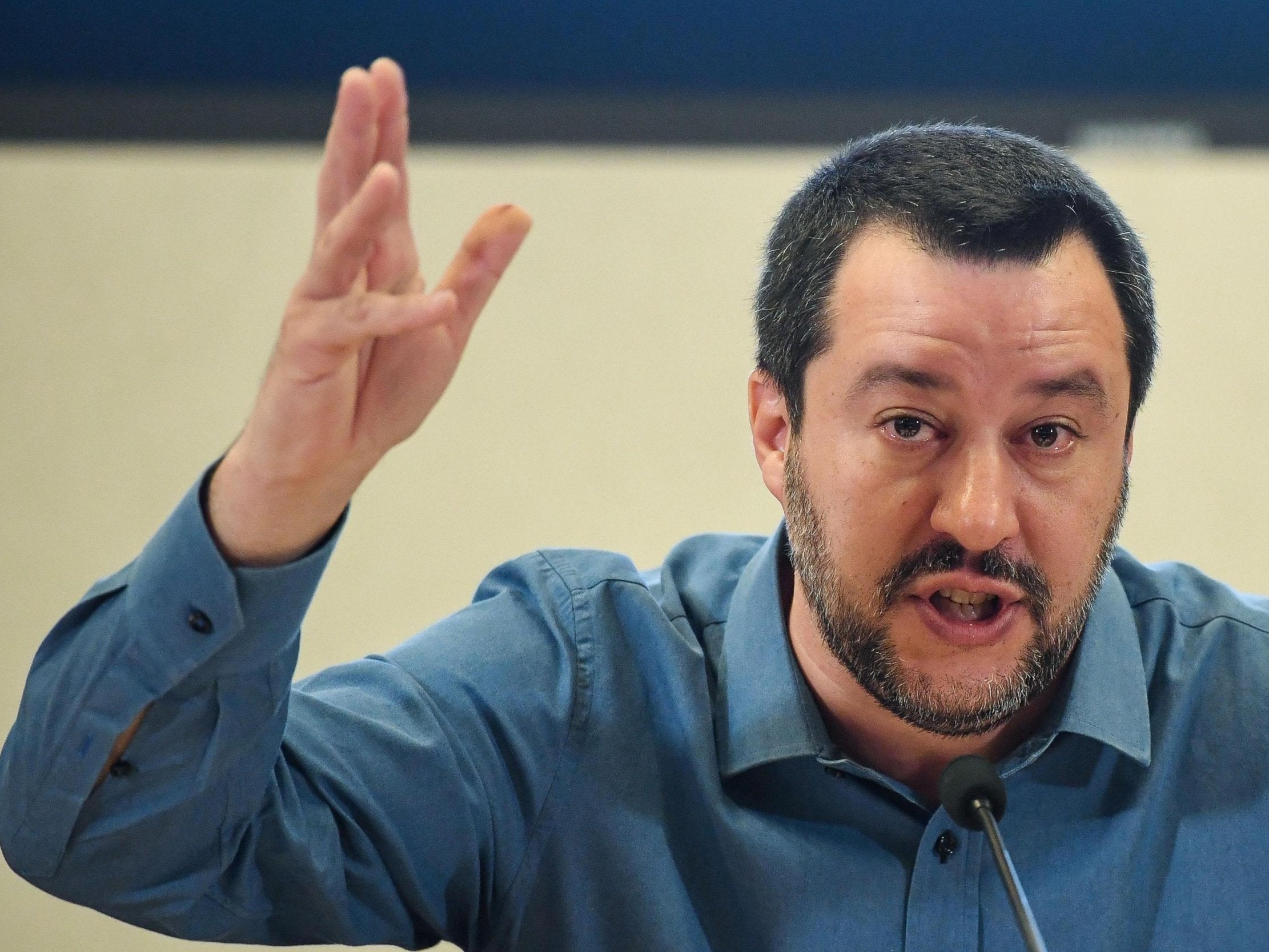 Italy's de facto leader Matteo Salvini has caused a diplomatic storm after saying he hoped the French people would oust Emmanuel Macron as their president.
In an interview with Italy's public broadcaster RAI, the far-right interior minister wished the liberal president ill in the coming European elections.
"Macron may no longer be our interlocutor [in the future]," Mr Salvini told the broadcaster – in what amounts to unusual comments for a foreign leader.
"His support is less than 20 per cent. I hope the French people can shortly make different choices," he said, referring to May's European elections.
The French government condemned the remarks as "unacceptable" and said Mr Salvini should be reminded of diplomatic "boundaries".
"These unfounded statements should be read in the context of domestic Italian politics. They are unacceptable," France's foreign ministry spokeswoman Agnes von der Muhll said.
She added that for Franco-Italian relations to remain friendly and cooperative, certain standards should be adhered to.
Mr Salvini's anti-immigration Northern League party is set to make significant gains in the coming European parliament elections. Other far-right outfits across the bloc are also expected to do well – reflecting results at a national level since the last EU-wide contest in 2014.
Although Mr Macron's insurgent En Marche! party is contesting the elections for the first time, it faces an uphill struggle to dominate the field, with the president's approval ratings low even by French standards.
Mr Salvini and other far-right groups have talked about creating an anti-immigration "axis" in the EU to change the bloc's policies – provocatively borrowing terminology associate with the Third Reich.
World news in pictures
Show all 50
The Italian government sees its closest allies as Hungary, Poland and Austria, which all have a varying flavour of populist right-wingers in government.
One rival of Mr Macron in France is Marine Le Pen, leader of the Front National, which has since rebranded as "National Rally". The French far-right has done well in the presidential contest in recent decades, but has so far failed to make a breakthrough into first place.
Ms Le Pen would likely be an ally of Mr Salvini's on the European stage, as both have a similar political agenda.
Join our commenting forum
Join thought-provoking conversations, follow other Independent readers and see their replies