Italian police arrest mayor over illegal operation to stop refugees from being deported
Investigators allege mayor famous for welcoming refugees to his town organised a string of sham marriages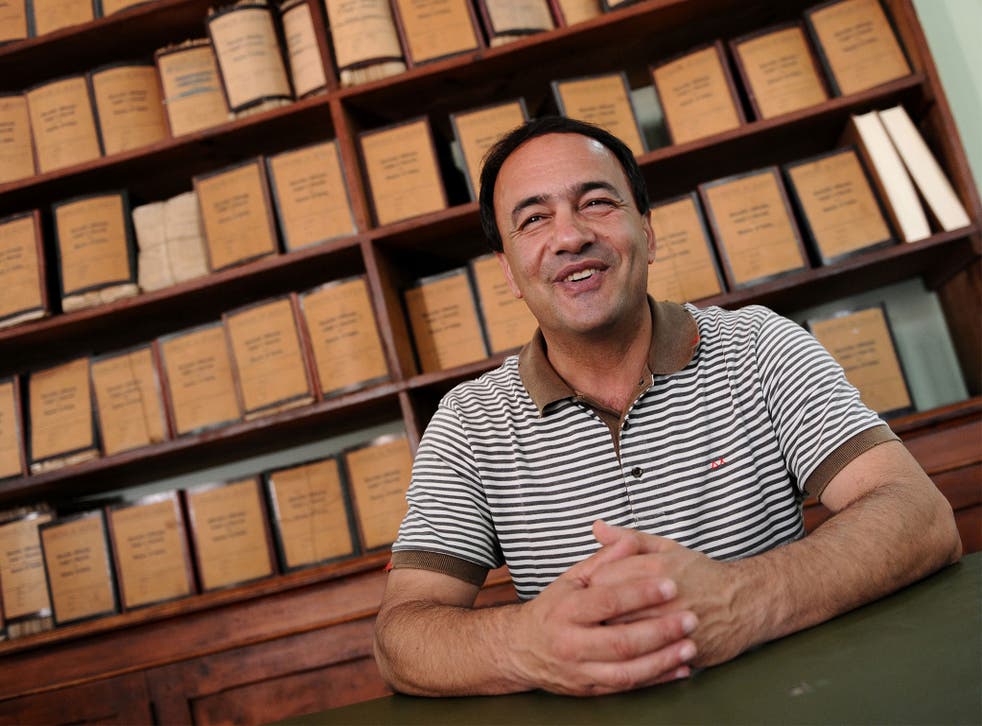 The mayor of an Italian town has been put under house arrest following allegations he orchestrated an illegal operation to prevent refugees being deported.
Financial police detained Domenico Lucano on Tuesday over claims he facilitated a series of "marriages of convenience" between asylum seekers and Italian nationals.
Mr Lucano, mayor of the Calabrian town of Riace, is also accused of fraudulently awarding a rubbish collection contract without following correct procedures.
The mayor gained international fame and plaudits during the European migrant crisis for welcoming hundreds of refugees to settle in his small town of around 1,800 people.
Investigators allege Mr Lucano, alongside his partner Tesfahun Lemlem, organised a series of marriages between Italian men and foreign women to secure their status in the country.
Officers from the Guardia di Finanza claimed they had intercepted communications from the mayor, in which he discussed arranging a wedding for a Nigerian woman who had been denied a visa three times.
"The evidence collected allowed us to demonstrate how Mayor Lucano, together with his partner, invented simple and effective criminal devices to circumvent the discipline required by regulations to obtain entry into Italy," police said in a statement.
"Particularly alarming were not only the long series of administrative irregularities and criminal offences, but also the naturalness with which Lucano and his partner resolved to transgress the civil and administrative rules."
Rhetoric against migrants in Italy has been heightened by some voices in government since its new ruling populist coalition came to power earlier this year.
Chief among those has been Matteo Salvini, deputy prime minister and leader of the far-right League party, who has previously called for a "mass cleansing" of immigrants from the country.
More than 200 migrants on German rescue ship stuck at sea for six days after EU dispute
Mr Salvini also authorised a "census" of Italy's Roma traveller community in June, as a precursor to deportations for those found not to have an Italian passport.
The same month, Italy barred a ship carrying more than 600 migrants and refugees from docking at its ports, insisting neighbouring Malta should instead accept the vessel.
Hundreds of migrants drowned in the central Mediterranean in a four-week period this summer, a crisis organisations such as Médecins Sans Frontières blamed in part on the Italian government.
Join our new commenting forum
Join thought-provoking conversations, follow other Independent readers and see their replies