Italy uncovers plot to create new Nazi party
Group had forged links with fellow extremists in UK, investigators say
Jon Sharman
Thursday 28 November 2019 18:21 Comments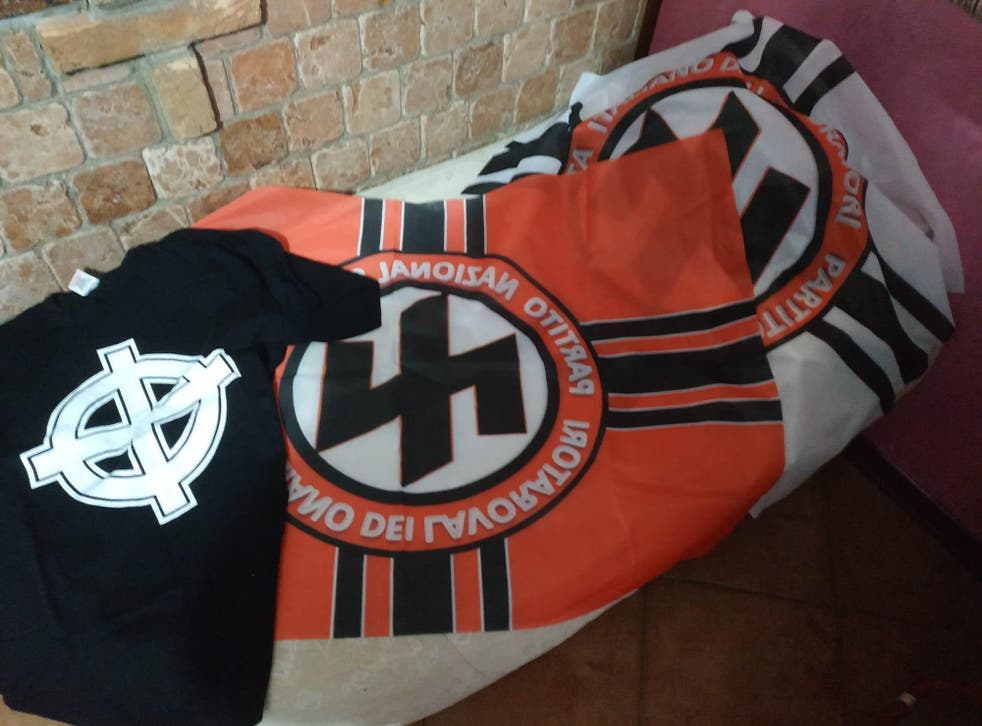 Police in Italy have foiled a plot by extremists to form a new Nazi party, seizing a hoard of weapons that included sniper rifles and swords.
Images released by investigators showed a cache of guns, body armour, knives and even a Wolverine-style claw weapon taken from raids up and down the country.
Officers in 16 towns and cities – from Sicily to the Alps – were involved in the two-year probe, which also found that the extremist group had links with like-minded people in the UK.
On Thursday police revealed they had disrupted a "huge and varied array of subjects, residents in different places, united by the same ideological fanaticism and willing to create an openly pro-Nazi, xenophobic and antisemitic movement".
Investigators did not say how many people joined the group or how many were arrested.
Italian police break up new underground Nazi party

Show all 9
"Defence of fascism" and efforts to revive fascist parties are criminal offences in Italy.
The new party was called the Italian National Socialist Party of Workers and police showed off a range of Nazi paraphernalia, including swastikas and pictures of Adolf Hitler, seized during searches of 19 properties.
They also found a large number of weapons, including pistols, hunting rifles and crossbows.
The group had forged links with extremist groups abroad, including in Portugal, Britain and France, police said.
In July police found a huge stash of weapons including an air-to-air missile that they linked to far-right extremists while, in November, two men connected to another group of Nazi sympathisers were arrested on suspicion of planning to attack a mosque.
Additional reporting by Reuters
Register for free to continue reading
Registration is a free and easy way to support our truly independent journalism
By registering, you will also enjoy limited access to Premium articles, exclusive newsletters, commenting, and virtual events with our leading journalists
Already have an account? sign in
Join our new commenting forum
Join thought-provoking conversations, follow other Independent readers and see their replies