Italy retrieves 'looted' treasure linked to British art dealer as pressure builds for UK to return hundreds more artefacts
Return of treasures increases pressure on Britain to hand over around 700 artefacts linked to the same collector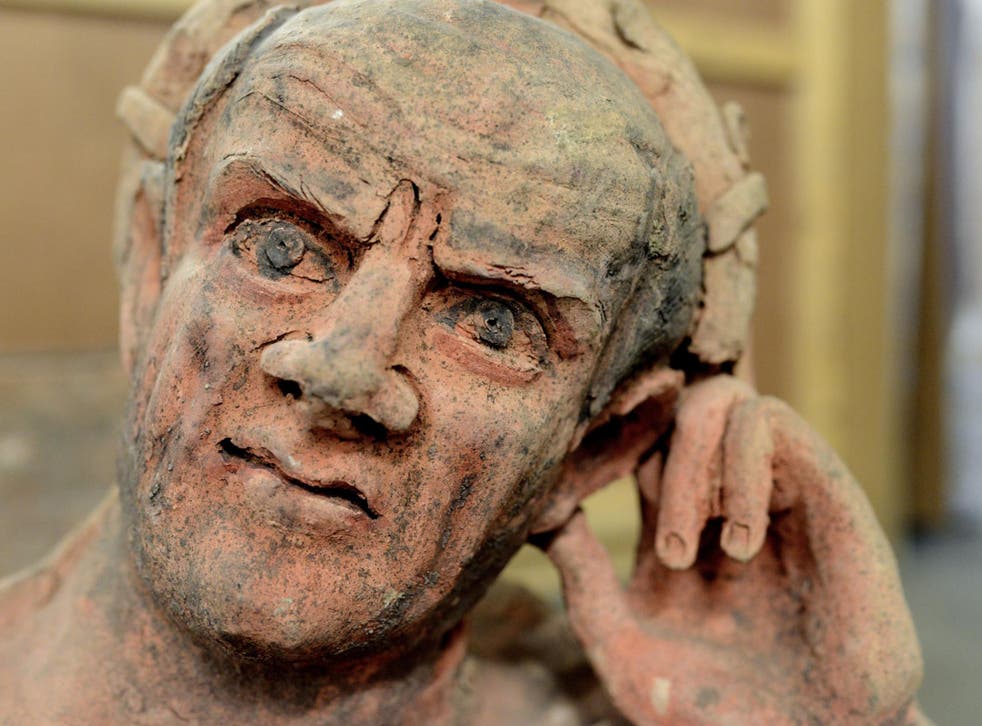 Dozens of cases of apparently looted antiquities linked to a British art dealer have been returned to Italy from Switzerland, after languishing in a warehouse for 15 years.
The return of the treasures has increased pressure on Britain to hand over around 700 artefacts linked to the same collector.
The Geneva prosecutor's office has said it had returned two Etruscan earthenware sarcophaguses and 45 boxes of "exceptional pieces of ancient Etruscan art" to Rome on 14 January.
"The antiquities had been brought to Geneva by a former high-profile British art dealer, whose name has been linked to the trading of several looted antiquities throughout the world," it said in a statement.
It has been suggested that the art dealer in question is the bankrupt private collector Robin Symes, 75, who served a jail sentence in 2005 for disregarding court orders over the sale of a £3m Egyptian statue.
Italian lawyers also claim 700 disputed objects held in the UK by the liquidator for Mr Symes were excavated illegally and then sold "illicitly". The objects, including sculptures, jewellery and vases, were largely ancient Etruscan treasures from the Lazio and Tuscany regions.
Lorenzo D'Ascia, the state lawyer leading the campaign to retrieve the antiquities, said that it was difficult to put a value on the haul. But he added: "We can say they were stolen often from unofficial archaeological sites and removed illegally from Italy."
He told The Independent that the success in persuading the Swiss authorities to return the objects would increase pressure on the British government. "We are now very optimistic," he said. "This is precious cultural heritage plucked from the ground before experts have even had a chance to see it."
He added that Symes, whose whereabouts are unknown, could not be prosecuted in Italy because the statute of limitations had passed.
For three decades, Symes was one of London's most successful antiques dealers, with a glamorous lifestyle and properties in London, New York and Athens. But it fell apart when his business partner and long-term companion, Christo Michaelides, died in an accident in 1999. A bitter dispute with Mr Michaelides's wealthy Greek family left Symes bankrupt.
He was sent to prison in 2005. In 2006, a book linked objects that he had sourced to a network in illicit antiquities, which involved the J. Paul Getty Museum in the US.
Join our new commenting forum
Join thought-provoking conversations, follow other Independent readers and see their replies