Italy's parliament backs same-sex civil unions in historic move
Italy had been the last major Western country to not recognise civil unions for same-sex couples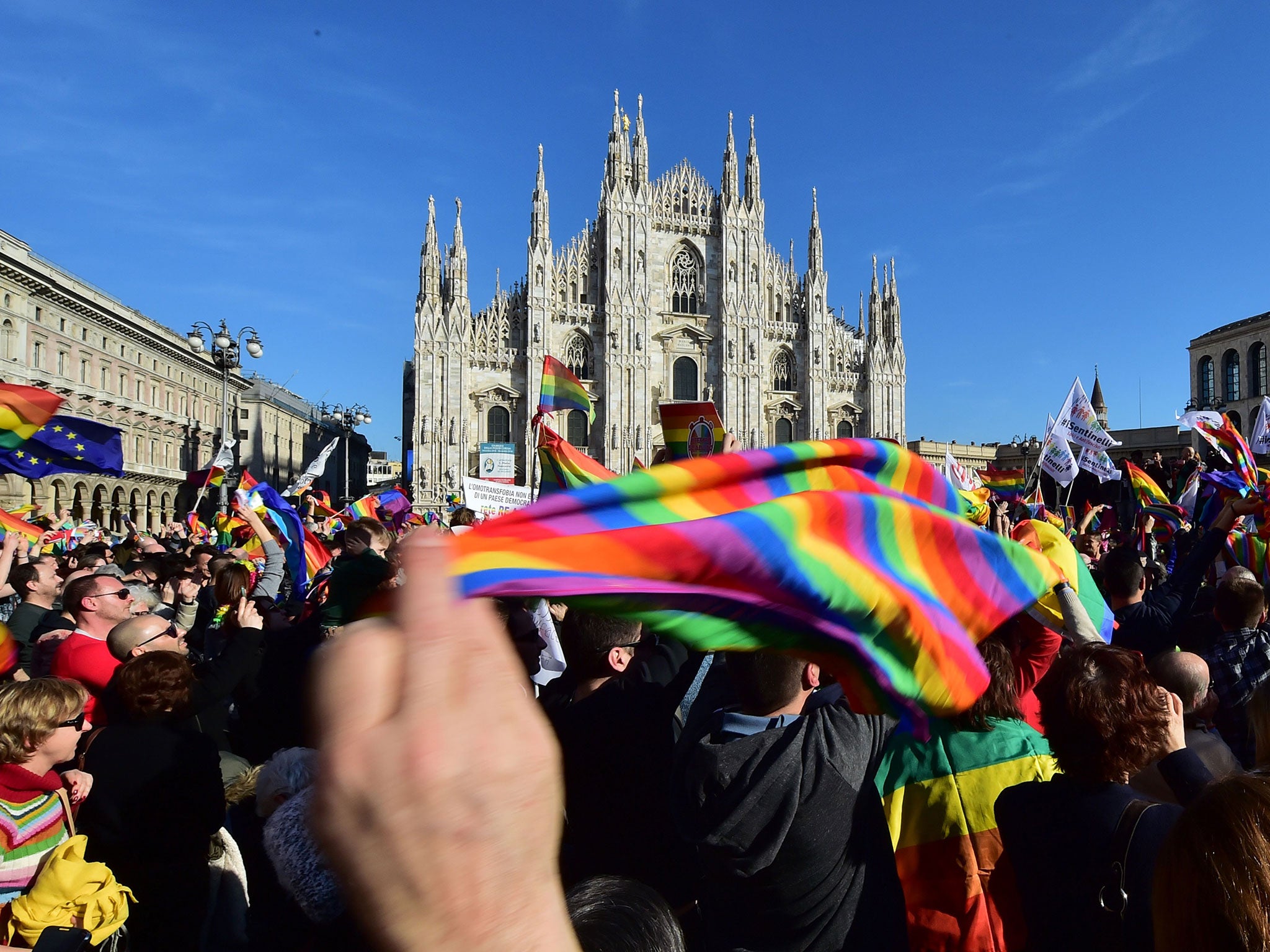 MPs in Italy have backed a bill introducing civil unions for same-sex couples in a historic move for the country that sees it legally recognise gay couples for the first time.
Italy had been the last major Western country not to recognise civil unions for same-sex couples, but the vote on Wednesday means that gay couples will now share some of the legal rights given to heterosexual couples.
Prime Minister Matteo Renzi won the confidence vote in the lower house of Parliament on Wednesday and while the bill must now be given formal approval by the lower house in order to become law, this second move is seen as a formality.
He had called the confidence vote in order to speed up the legal process and pass the bill, stating that it was "unacceptable to have any more delays after years of failed attempts". He was confident of gaining a majority ahead of the vote and wrote on Facebook before the result that today is "a day of celebration for those who finally feel recognised".
He added: "By calling a confidence vote, we have bound the government's survival to the civil rights battle," The Local reports.
Renzi won the vote by 369 votes to 193, with two abs
tentions. He would have had to resign if he had lost the vote, but his healthy majority in the lower house made that highly unlikely.
The bill had been delayed several times, the BBC reports, and had also been heavily amended due to fierce criticism from the Catholic right on some of its contents.
The ability for gay people to adopt their partner's children was removed from the bill for this reason, as was references to the need for faithfulness in civil unions, following concerns that civil unions would be too similar to marriage.
Gay couples will enjoy some of the same rights as heterosexual couples however, including the right to receive their partner's pension after they have died.
Join our commenting forum
Join thought-provoking conversations, follow other Independent readers and see their replies