Italy's would-be Lotharios flock to surgeons for penis enlargement
Peer pressure means demand for the operation is up 25 per cent
Michael Day
Wednesday 28 August 2013 17:27 Comments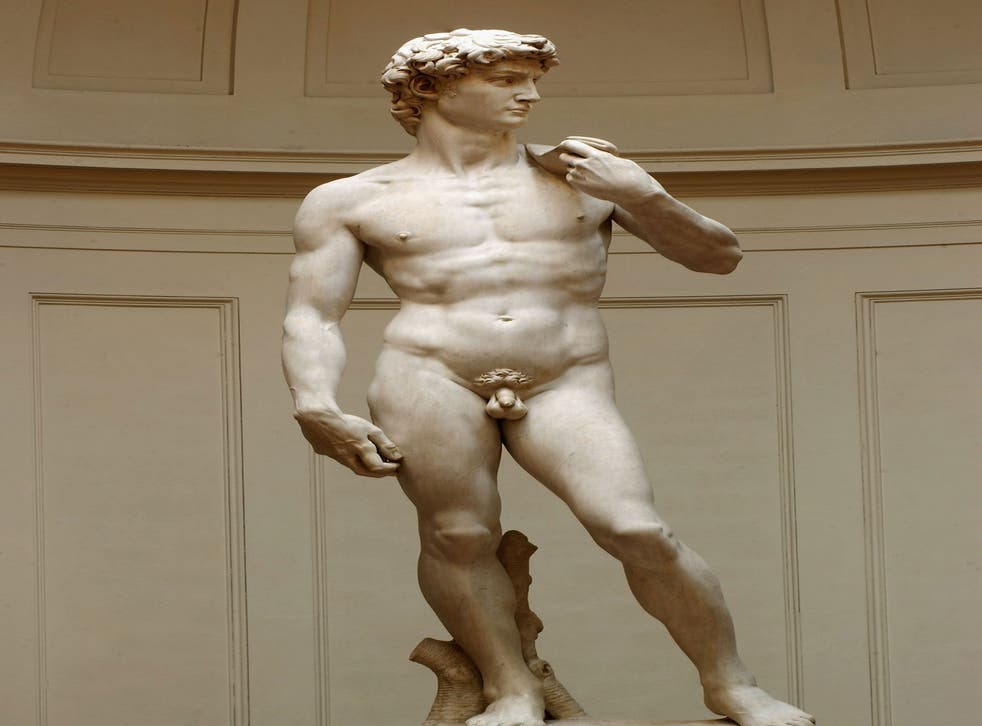 They might be known as Italian stallions thanks to the exploits of national figures such as Rudolph Valentino, but new data on cosmetic surgery suggests men in Italy are less sure of themselves than we imagined.
One of Italy's top clinics specialising in penis enlargement has revealed that the number of men seeking surgical assistance to boost their appeal below the waistline is rising by 25 per cent every year.
Diminutive leaders such as Mussolini and Berlusconi might have helped create a reputation for gargantuan sexual appetites and the equipment to back them up. But many Italians are admitting they might need help, after all, said Dr Alessandro Littara, director of the Centre for Sexual Medicine in Milan. "The demand for these operations is growing constantly," he said. "In the past year alone, we did 300 operations on men. It's usually to make the penis thicker, but there are quite a few who want it longer and sometimes both."
He said the average age of patients was from 30 to 50. "This isn't because younger men don't feel at a disadvantage. It's just that older blokes are more likely to have the money to pay for the operation," he said. The cost ranges from £2,500 to £6,000.
"I call it changing-room syndrome," said Dr Littara. "With everyone seeing images of the body the whole time these days, men are more aware and worried about their bodies – all the parts are important, and the genitals are no exception."
He said that most of his clients were married or in a relationship. But the surgery was not done so much for the partner as for keeping up with their male peers.
"We're living in the age of images, with sexual ones very often on the front page," he told Adnkronos news agency. "So sex gets more attention and people feel the need to be competitive."
He said that some men asked for surgery when they didn't appear to need it, while others had unrealistic expectations, or even showed signs of psychological problems. "Sometimes the surgeon just has to say no," he said.
An earlier study, in 2011, by experts at the University of Turin, warned that the financial cost was not the only potential downside to penis-enlargement surgery, however. It concluded that surgical procedures were sometimes dangerous and had an "unacceptably high" rate of complications.
Some pundits, such as Nicholas Farrell, Mussolini's biographer, have said the obsession with being seen as sexually potent is part of the macho Italian culture.
The fascist dictator once told his jealous lover Clara Petacci that the idea of sleeping with only one woman was "inconceivable". "There was a period in which I had 14 women and I'd take three or four every evening," he announced.
The former premier and ageing Lothario Silvio Berlusconi sometimes entertained 20 women at a time and kept at his unsuccessful mission to satisfy the prostitute Patrizia d'Addario "till 8 in the morning", according to toe-curling revelations in her kiss-and-tell book released in 2009.
But Dr Littara said Italian men weren't the only ones worried about their endowment. "It's an international problem," he said.
This claim is backed by the international survey of penis size published a year ago by an Ulster University academic.
With an average, erect length of 6.2in, Italians trailed behind the well-endowed, 7in denizens of the Congo and Ecuador. But there were comfortably in the global top-10 ahead of Germany, the UK, France and Spain.
Register for free to continue reading
Registration is a free and easy way to support our truly independent journalism
By registering, you will also enjoy limited access to Premium articles, exclusive newsletters, commenting, and virtual events with our leading journalists
Already have an account? sign in
Join our new commenting forum
Join thought-provoking conversations, follow other Independent readers and see their replies