Italy seeks new deal to scrap EU austerity as its economy stalls
Italian minister says country will seek to break an EU cap on government debt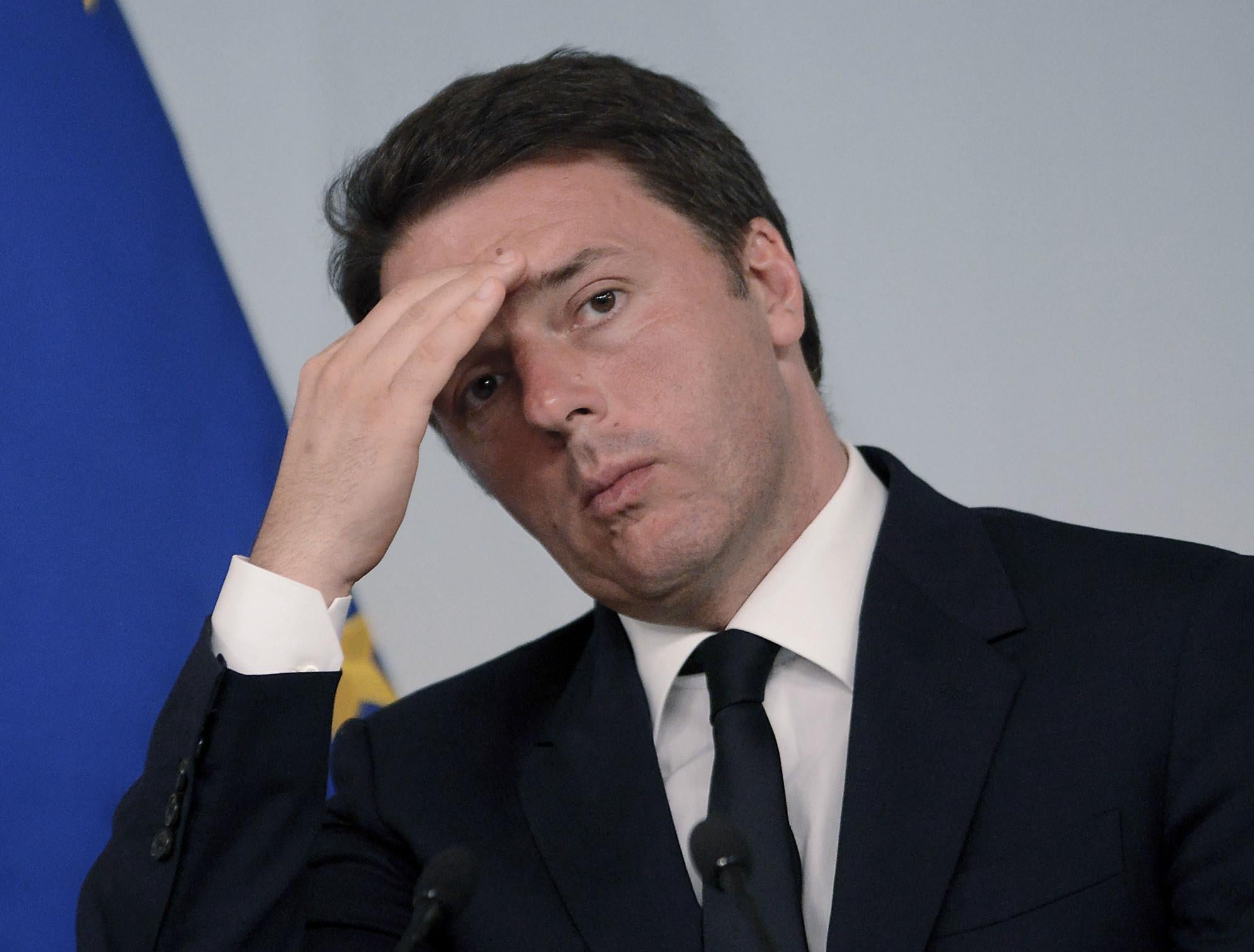 Italy is preparing to negotiate a new deal with the EU that will allow it to reject the politics of austerity and boost public spending in an urgent bid to rescue its crumbling economy.
New figures released on Friday showed the Italian economy achieved 0 per cent growth in the second quarter of this year, down from an already disappointing 0.3 per cent in the first quarter. And experts fear the government could be forced to downgrade its growth forecast for this year to 0.8 per cent or even less.
Speaking to the daily newspaper La Stampa, Matteo Renzi's economic development minister, Carlo Calenda, said Italy was "fighting to change" a deficit reduction target for 2017 of 1.8 per cent, set by the European Commission.
"We are discussing with Europe how to address the absolute necessity of boosting public and private investment," Mr Calenda said.
Davide Policastro, an Italian political analyst, told The Independent that the government needs the EU to agree to relax the rules in order to "relaunch" its stalling economy.
It is the polar opposite of the UK's policy of austerity - and risky, for a country which already has a ratio of debt to GDP of more than 130 per cent.
"The government wants a more expansive - and expensive - politics, but to do so it needs to break the EU cap of the deficit/GDP ratio," he said.
"In the mind of the government, a new policy of increased expenditure in the public sector, on things like infrastructure projects, could relaunch the economy by boosting the movement of capital."
6 ways Britain leaving the EU will affect you
Show all 6
At the age of just 39, Mr Renzi was swept to power two years ago on a centre-left platform of progressive reforms.
He has since described the UK's decision to leave the EU as an opportunity for a rethink of the bloc's economic policy. He called for "more growth and more investment, less austerity and less bureaucracy", adding that "this is the line we have proposed for two years, at the beginning in isolation".
Like Britain's David Cameron, Mr Renzi has also staked his political future on a controversial referendum. Italy will vote in November - though a date has yet to be set - on whether to drastically reduce the power of the Senate, making it easier for the government to push through its reforms.
Join our commenting forum
Join thought-provoking conversations, follow other Independent readers and see their replies