Jacqueline Sauvage: France refuses to release woman pardoned for killing her husband after decades of abuse
Jacqueline Sauvage shot her husband three times in the back after nearly 50 years of abuse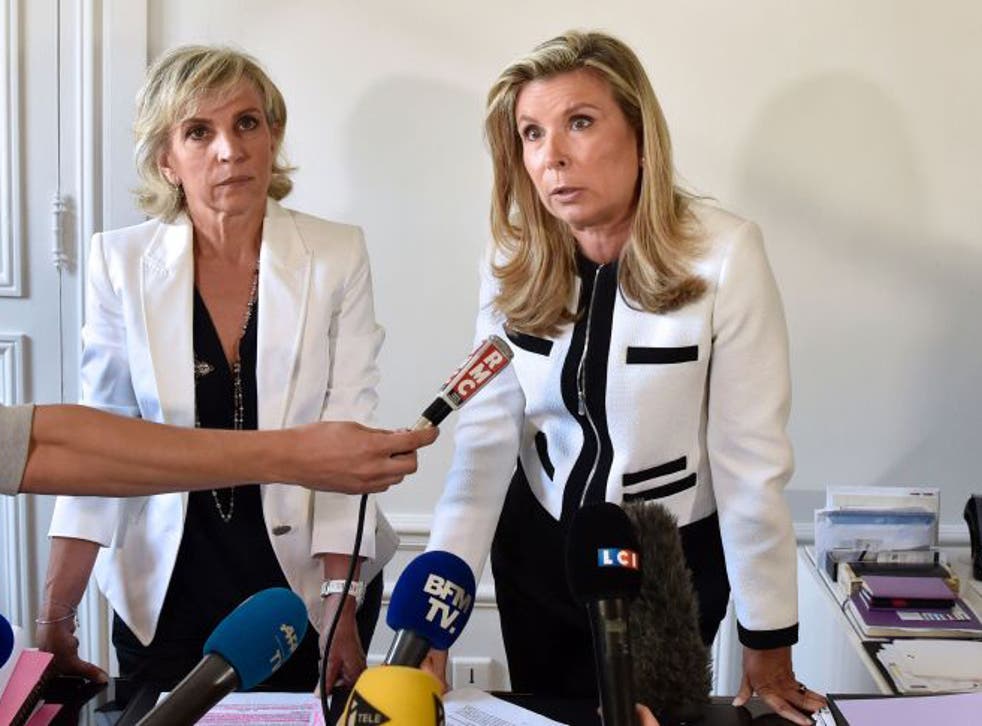 A French court has refused to release a 68-year-old woman pardoned for murdering her husband after nearly 50 years of rape and violent, sparking a public outcry with some describing the ruling as "incomprehensible".
Jacqueline Sauvage, of Montargis in central France, shot her husband Norbert Marot three times in the back with his own hunting rifle in September 2012, the day after their son hanged himself.
She described Marot as a violent alcoholic who raped and beat her and their three daughters and also abused their son.
Ms Sauvage was found guilty in December 2014 and given a 10-year-sentence.
More than 400,000 people signed a petition demanding Ms Sauvage's release and she later received a pardon from President Francois Hollande in January.
A presidential spokesperson said at the time: "In the face of an exceptional human situation, the president wanted to make it possible for Madame Savage to quickly return to her family while respecting judicial authorities".
On Friday, Ms Sauvage's lawyers said they were "in shock" after a court in Melun, south Paris, refused to grant her conditional bail.
During a news conference, Nathalie Tomasini and Janine Bonaggiunta accused the magistrate of refusing to release Ms Sauvage because "the presidential pardon was highly resented by the whole profession".
The prosecution service, backing her release, will appeal the decision, Beatrice Angelelli, a Melun prosecutor, told AFP.
Sauvage's lawyers said the court had raised concerns that her return to her old neighbourhood may encourage people to see her as a victim rather than a convict due to "the support around her and the media coverage".
The court's decision not to release Sauvage has ignited much criticism. It has been described as "incomprehensible" by Paris Mayor Anne Hidalgo, while many women's rights groups have slammed the ruling as "patriarchal".
The President has only used his pardon once before, to release Phillippe El Shennawy in 2014, a bank robber who had served 38 years of a life sentence.
Register for free to continue reading
Registration is a free and easy way to support our truly independent journalism
By registering, you will also enjoy limited access to Premium articles, exclusive newsletters, commenting, and virtual events with our leading journalists
Already have an account? sign in
Register for free to continue reading
Registration is a free and easy way to support our truly independent journalism
By registering, you will also enjoy limited access to Premium articles, exclusive newsletters, commenting, and virtual events with our leading journalists
Already have an account? sign in