Jacqueline Sauvage: François Hollande considers pardon for woman convicted of murdering abusive husband
Ms Sauvage has become a symbol of the scourge of domestic violence in France since she lost her appeal against her conviction for murder in December
John Lichfield
Paris
Friday 29 January 2016 21:39 Comments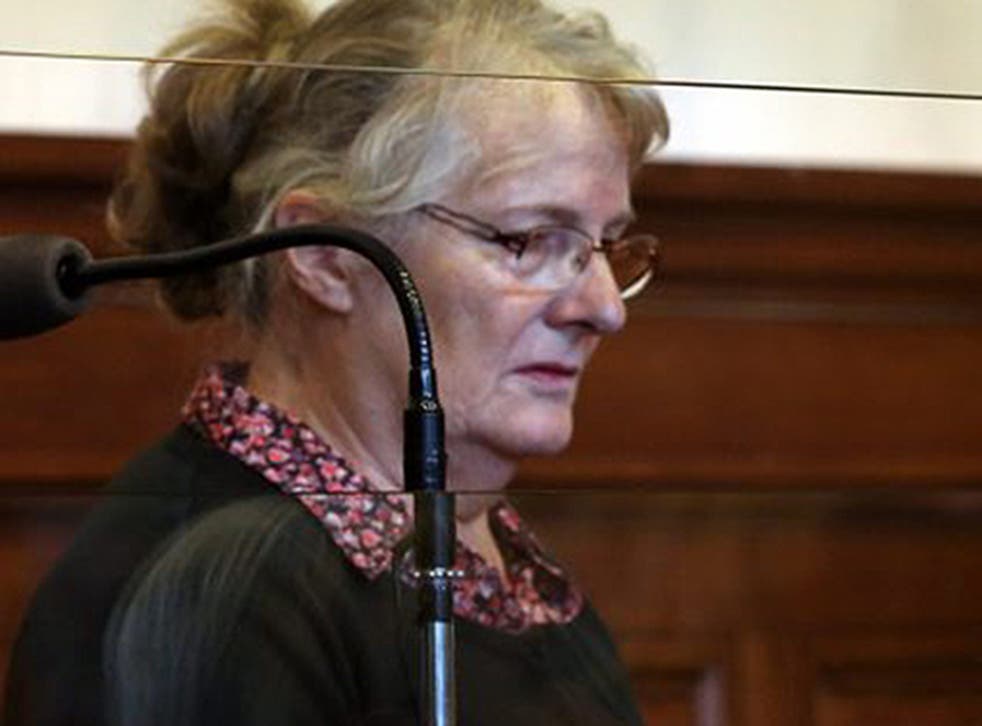 President François Hollande said last night that he would consider pardoning a woman jailed last month for murdering her husband after 40 years of violence, including the persistent rape of their daughters.
Jacqueline Sauvage, 68, has become a symbol of the scourge of domestic violence in France since she lost her appeal against her conviction for murder in December. More than 400,000 people have signed a petition calling on Mr Hollande to use his seldom-employed presidential right of pardon.
Senior politicians of both left and right – and even Mr Hollande's former partner, Valérie Trierweiler – have appealed to the President to intervene.
After meeting Ms Sauvage's three daughters, Sylvie, Carole and Fabienne, and her lawyers at the Elysée Palace last night, Mr Hollande said he would give himself "a period of reflection" before making a decision.
Ms Sauvage has twice been found guilty by juries of murdering her husband in 2012, by shooting him three times in the back. An appeal court hearing last month rejected her lawyers' argument that she was acting in self-defence after more than four decades of physical and sexual abuse.
The appeal court jury decided – like that of a lower court in 2014 – that her killing of her husband was "disproportionate" because her life was not threatened at the time that she seized his hunting rifle. She was jailed for 10 years.
Both trials heard evidence that Ms Sauvage had been repeatedly beaten and sexually abused by her husband. Their three daughters said that their father had often raped them. Both Ms Sauvage and her daughters said they lived in such terror that they did not dare to go to the police.
A petition signed by 400,000 people described the Sauvage case as "symptomatic" of hidden domestic violence. On average, 134 French women are killed by their husbands or male partners each year. When campaigning for office in 2012, Mr Hollande said he thought that the right of pardon should be abolished as an anachronistic legacy from monarchy.
Jacqueline Sauvage's lawyers argued that she was acting in self-defence PHOTOPQR
Register for free to continue reading
Registration is a free and easy way to support our truly independent journalism
By registering, you will also enjoy limited access to Premium articles, exclusive newsletters, commenting, and virtual events with our leading journalists
Already have an account? sign in
Join our new commenting forum
Join thought-provoking conversations, follow other Independent readers and see their replies