Jacques Chirac death: France's former president dies, aged 86
In what may have been his finest hour, he was first leader to acknowledge France's role in Holocaust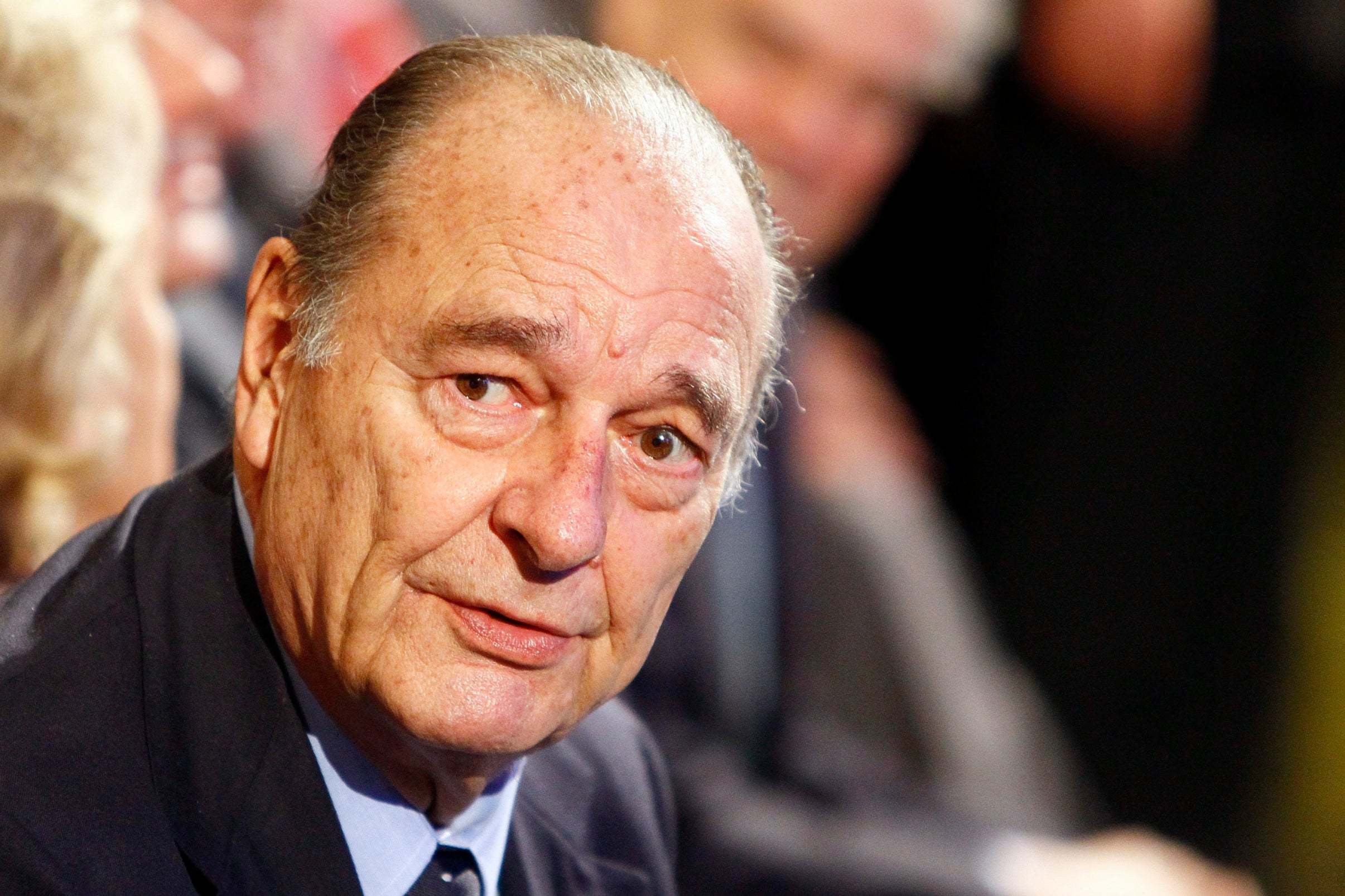 Former president Jacques Chirac, who led France from 1995 to 2007, has died at the age of 86.
His son-in-law Frederic Salat-Baroux said that Chirac died "peacefully, among his loved ones".
The exact cause of death is unknown, but he had been hospitalised several times since leaving office.
Chirac had one of the longest continuous political careers in Europe – he was twice president, twice prime minister and spent 18 years as mayor of Paris.
He won the presidential election against Lionel Jospin in 1995, and again in 2002 against far-right candidate Jean-Marie Le Pen. He was prime minister from 1974 to 1976, and from 1986 to 1988.
Following in the footsteps of his predecessor Charles de Gaulle, Chirac tried to elevate France's status on the world stage.
World news in pictures
Show all 50
He was long the standard-bearer of France's conservative right and nicknamed "Le Bulldozer" early in his career for his determination and ambition.
As president he was an accomplished global diplomat but failed to reform the economy or defuse tensions between police and minority youths that exploded into riots across France in 2005.
He will be remembered as the first leader to acknowledge France's role in the Holocaust, crushing the myth of his nation's innocence in the persecution of Jews.
"Yes, the criminal folly of the occupiers was seconded by the French, by the French state," he said on 16 July 1995.
"France, the land of the Enlightenment and human rights ... delivered those it protects to their executioners."
The country was responsible for deporting 76,000 Jews to Nazi death camps during the Second World War.
He also took a strong stand against the American invasion of Iraq, causing his approval ratings among to soar to 90 per cent.
"War is always a last resort. It is always proof of failure. It is always the worst of solutions, because it brings death and misery," he said a week before US forces invaded.
After a historic trial in 2011, he became the first former president to be convicted of corruption when a Paris court declared Chirac guilty of diverting public funds and abusing public confidence. He was handed a two-year suspended sentence.
Jean-Claude Juncker, the European commission president, said on Thursday that the EU has lost one of the strongest defenders of European unity with Chirac's death.
Mr Juncker said that Chirac will leave an indelible mark on the EU, and added that he was also losing a "dear personal friend".
In a statement, Mr Juncker said that Chirac's "legacy for France and the EU will stay with us forever".
Guy Verhofstadt, the former Belgian prime minister, remembered Chirac as an earthy man with exceptional knowledge of the EU's workings which he somehow combined with an excellent sense of humour.
"When we discussed tough issues, his humour always brought a sense of relief," Mr Verhofstadt said.
"But it is especially his attachment to the European project that turned him into the real statesman that we will miss."
With additional reporting by agencies
Join our commenting forum
Join thought-provoking conversations, follow other Independent readers and see their replies