Jean Marie Le Pen fined €30,000 for Holocaust remarks
The former French far-right leader has been convicted of denying crimes against humanity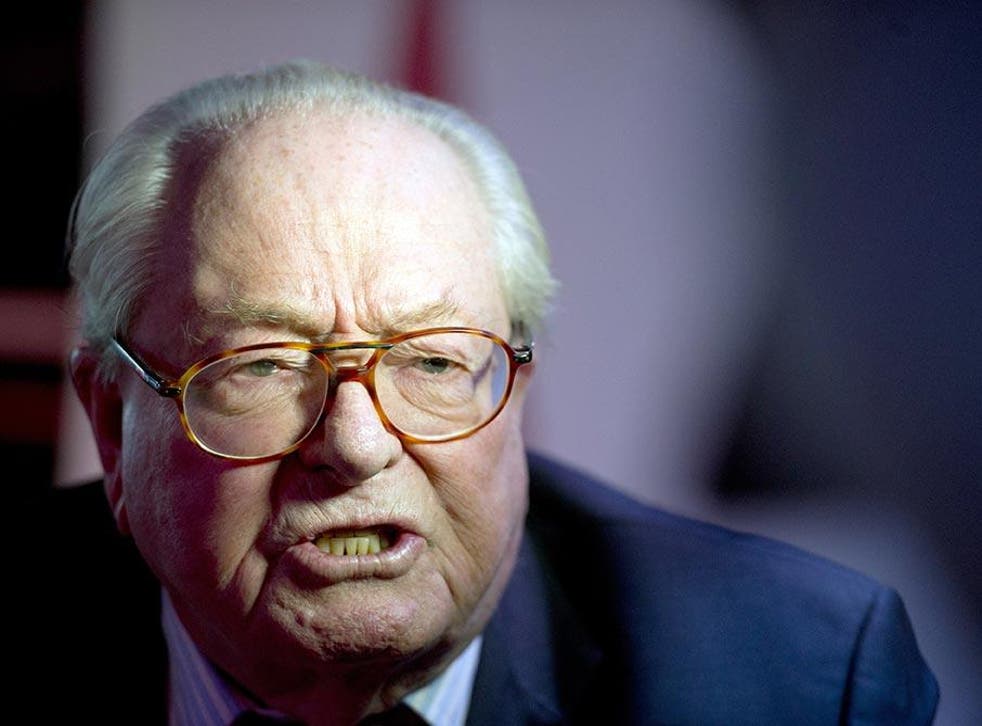 Jean-Marie Le Pen has been fined €30,000 (£24,000) after being convicted of denying crimes against humanity.
The former French far-right leader was fined in a court in Paris on Wednesday for repeating remarks he made about the Holocaust.
The 87-year-old had called the Nazi gas chambers a "detail" of World War II.
He was convicted of the same offence in 2012 because he said the Nazi occupation of France was not "particularly inhumane".
Regarding his most recent offence, during a television interview in April 2015 Le Pen said: "Gas chambers were a detail of the war, unless we accept that the war is a detail of the gas chambers."
He made similar remarks in 1987.
Le Pen founded the Front National (FN) party in 1972 and was leader until 2011. But he was expelled in 2015 by his daughter because of his comments about the Holocaust and extreme beliefs.
Marine Le Pen has been leader of the FN party since 2011.
Additional reporting by AP
Register for free to continue reading
Registration is a free and easy way to support our truly independent journalism
By registering, you will also enjoy limited access to Premium articles, exclusive newsletters, commenting, and virtual events with our leading journalists
Already have an account? sign in
Register for free to continue reading
Registration is a free and easy way to support our truly independent journalism
By registering, you will also enjoy limited access to Premium articles, exclusive newsletters, commenting, and virtual events with our leading journalists
Already have an account? sign in
Join our new commenting forum
Join thought-provoking conversations, follow other Independent readers and see their replies