German politician in race row over Jérôme Boateng comments
Alternative für Deutschland's Alexander Gauland reportedly said Germans like the footballer but would not want him living next door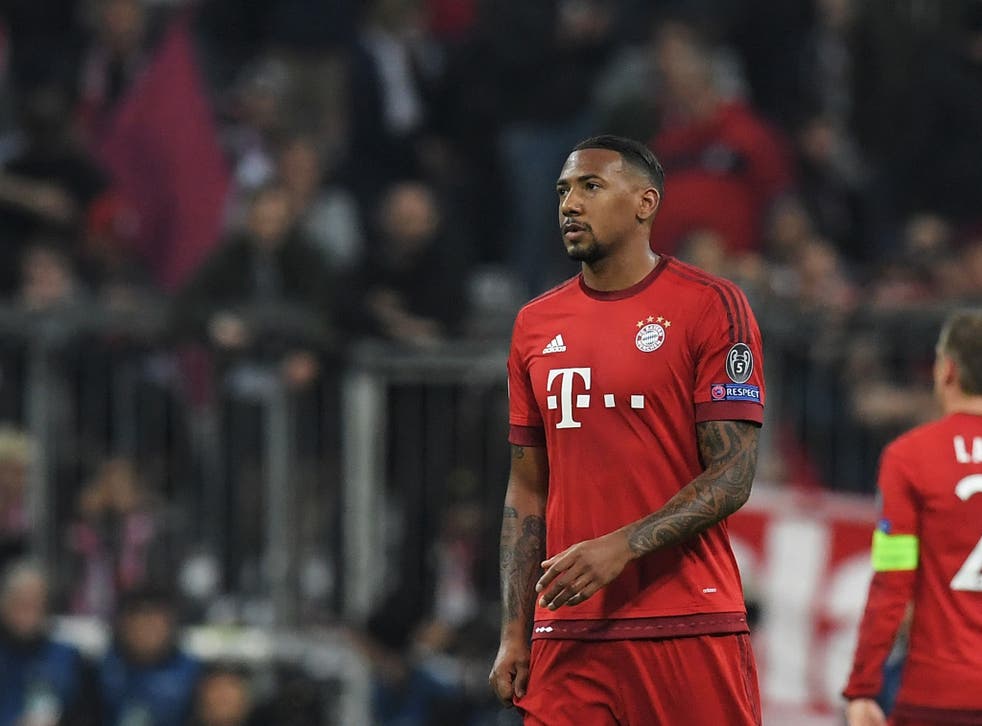 Germany's anti-immigration Alternative für Deutschland (AfD) party has apologied after its deputy leader was quoted as saying people would not want the international footballer Jerome Boateng as a neighbour.
Alexander Gauland, the deputy leader of the anti-immigration party, told the German newspaper Frankfurter Allgemeine Zeitung: "People find him good as a footballer. But they don't want to have a Boateng as their neighbour."
Boateng, born in Berlin to a German mother and Ghanaian father, has played 57 games for Germany and was a key player in its 2014 World Cup-winning team.
Michael Müller, Berlin's mayor, said the comments were "nonsense" and that they "dragged football into the dirt".
He said in a statement: "At least now it's clear that the goals of Gauland and AfD are all about division and exclusion in society and not its cohesion.
"Any team sport by nature has something that connects and the members of a team do their best to work together to achieve a goal so wish I myself also a functioning society.
Frank Henkel, interior and sports senator, added: "In football, there is only one response to this failure by Gauland – namely the red card."
Frauke Petry, AfD's party leader, suggested Mr Gauland wasn't sure if he made the comments.
She told Bild: "Mr Gauland can not remember whether he made this statement itself."
"I would like to apologise to Mr Boateng anyway for the impression that was created."
Mr Gauland later released a statement denying that he meant to insult the player. He said he had not made the comments in the form quoted by the newspaper.
However, people took to Twitter to express their support for Boateng and criticise Mr Gauland, using the hashtag #BoatengMeinNachbar (Boateng my neighbour).
Ramona Pop, of the German Green Party, said that without the diversity of the German football team they would not be world champions.
She added: "If we had the choice, we would have at any time the popular Boateng as neighbours want instead of crazed Gauland."
Mr Gauland's comments come days after supporters of German anti-Islam group Pegida criticised Kinder's decision to replace the usual picture of a blond-haired, blue-eyed boy with images of non-white soccer players on its confectionary in a Euro 2016 promotion.
AfD made huge gains in Germany's regional elections in March, after taking on an overt anti-refugee standpoint.
Join our new commenting forum
Join thought-provoking conversations, follow other Independent readers and see their replies