Jerusalem latest: All 28 EU foreign ministers warned Trump administration not to move US embassy
Rex Tillerson met with the EU's foreign ministers the day before Donald Trump's announcement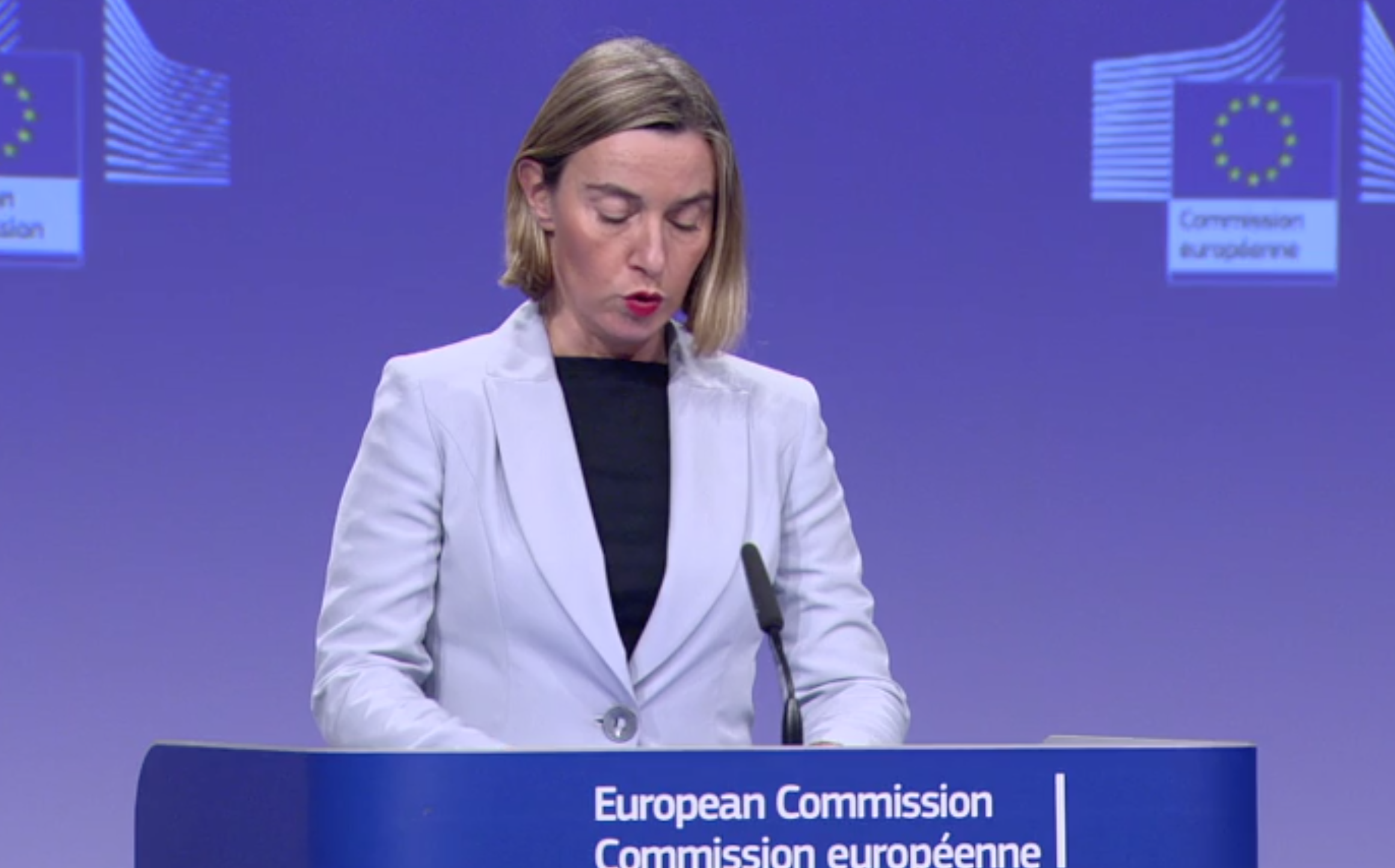 All 28 EU foreign ministers warned Donald Trump's chief diplomat against moving the US embassy in Israel to Jerusalem in a face-to-face meeting the day before the president made the announcement, the European Commission has said.
Speaking at a press conference on Thursday in Brussels Federica Mogherini, the EU's high representative for foreign affairs, said Mr Trump's announcement had "the potential to send us backwards to even darker times than the ones we are already living in".
"I discussed this with Secretary Tillerson during his visit to Brussels on Tuesday. I've made clear our disagreement with this decision as did all the foreign ministers of the 28 member states of the European Union that met him with me the same day," she said.
"The European Union has a clear and united position. We believe the only realistic solution to the conflict between Israel and Palestine is based on two states and with Jerusalem as the capital of both the state of Israel and Palestine.
"President Trump's announcement on Jerusalem has a very worrying potential impact. It has a very fragile context and the announcement has the potential to send us backwards to even darker times than the ones we are already living in."
In a speech on Wednesday, the day after Secretary of State Rex Tillerson met the EU, Mr Trump announced he would be relocating the embassy – reversing decades of US policy in the region.
Clashes immediately broke out in the West Bank as Palestinians took to the streets over the decision and staged strikes and protests. Israeli troops have been deployed onto the streets after Islamist group Hamas called for a new intifada against the illegal occupation.
Ms Mogherini urged "all relevant actors" in the Israel-Palestine conflict to "avoid to further escalate tensions on the ground"
"The worst thing that could happen now is an escalation of tensions around the holy places because what happens in Jerusalem matters to the whole region and the entire world," she added.
The issue of the embassy's location is a fragile one in the Middle East conflict. Israel unilaterally claims Jerusalem as its capital, despite it being partly located in Palestinian territories illegally occupied by Israel.
Protests erupt after Trump recognises Jerusalem as Israel's capital
Show all 22
While Israel locates its governmental institutions in Jerusalem, practically all foreign countries choose to keep their embassies in Tel Aviv and do not recognise Jerusalem as the country's capital.
Supporters of a two-state solution too the conflict also see the city as a potential future capital for a Palestinian state.
Join our commenting forum
Join thought-provoking conversations, follow other Independent readers and see their replies