Man who threw elderly woman off balcony avoids trial because of cannabis use
Court says killer, who is in psychiatric facility, 'cannot be criminally responsible for his actions'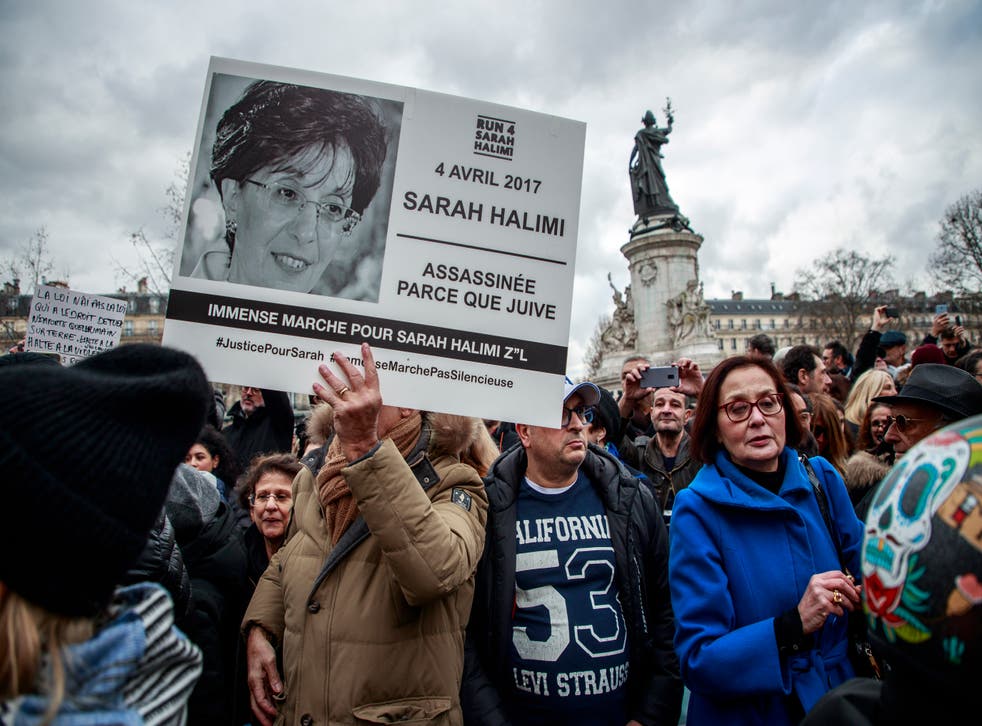 A French court has decided not to put a man on trial who killed his neighbour in 2017 because his mental state had deteriorated due to cannabis use.
Relatives of a Jewish Parisian woman, Sarah Halimi, who had been persistent in trying to get her killer Kobili Traore tried, have lost their final appeal, the Jewish Times reported. 
The Court of Cassation's Supreme Court of Appeals upheld rulings by lower tribunals that Traore, who has admitted to the killing, cannot be tried because he was too high on cannabis and hence "cannot be criminally responsible for his actions".
The court said Traore, now in his 30s, was suffering from delirium when he killed the 65-year-old woman, entering Halimi's apartment and throwing her off her balcony. The court sided with the defence and said that Traore was a heavy cannabis smoker when he killed her.
Jewish activists across the country have heavily criticised the ruling and accused the government of mishandling antisemitism in France.
In 2017, Traore is said to have entered the third-storey apartment of Halimi and shouted "Allahu-Akbar", called her a demon and then threw her out of the window. 
Traore shouted that a woman had fallen out the window, according to witnesses, and then fled the scene before police arrested him.
A court later sent him to a psychiatric facility and said that the killing had an antisemitic motive.
At the time of his arrest in 2017, Mr Traore had said that he had felt as if he was "possessed" when he attacked Halimi. At least seven psychiatrists after analysis had said that he was "delusional" at the time of the attack.
Mr Traore had said: "What I committed is horrible, I regret what I did and I apologise to the civil parties. I felt like oppressed by an external force, a demonic force."
World news in pictures

Show all 50
Jewish activists have called the case a "miscarriage of justice". Francis Kalifat, president of the Representative Council of Jewish Institutions in France, said: "It is an insult to [Halimi's] memory ... and an additional pain for her children and her family." 
Activists said they no longer have faith in the French government's handling of antisemitic crimes in the country.
The French president, Emmanuel Macron, has expressed disappointment in the ruling. "It's not for me to comment on a court decision, but I would like to express to the family, to the relatives of the victim, and to all our Jewish citizens who were waiting for a trial, my warm support and the Republic's determination to protect them," he said.
Mr Macron has asked the justice minister, Eric Dupond-Moretti, to present a change in law "as soon as possible". The victim's family is also believed to be pursuing the case at the European Court of Human Rights.
Register for free to continue reading
Registration is a free and easy way to support our truly independent journalism
By registering, you will also enjoy limited access to Premium articles, exclusive newsletters, commenting, and virtual events with our leading journalists
Already have an account? sign in
Register for free to continue reading
Registration is a free and easy way to support our truly independent journalism
By registering, you will also enjoy limited access to Premium articles, exclusive newsletters, commenting, and virtual events with our leading journalists
Already have an account? sign in