Jobless youth of Europe may be 'scarred for life,'
Head of EU Commission says policies need to be agreed by member states to stimulate employment
Charlotte McDonald-Gibson
Thursday 20 June 2013 00:00 Comments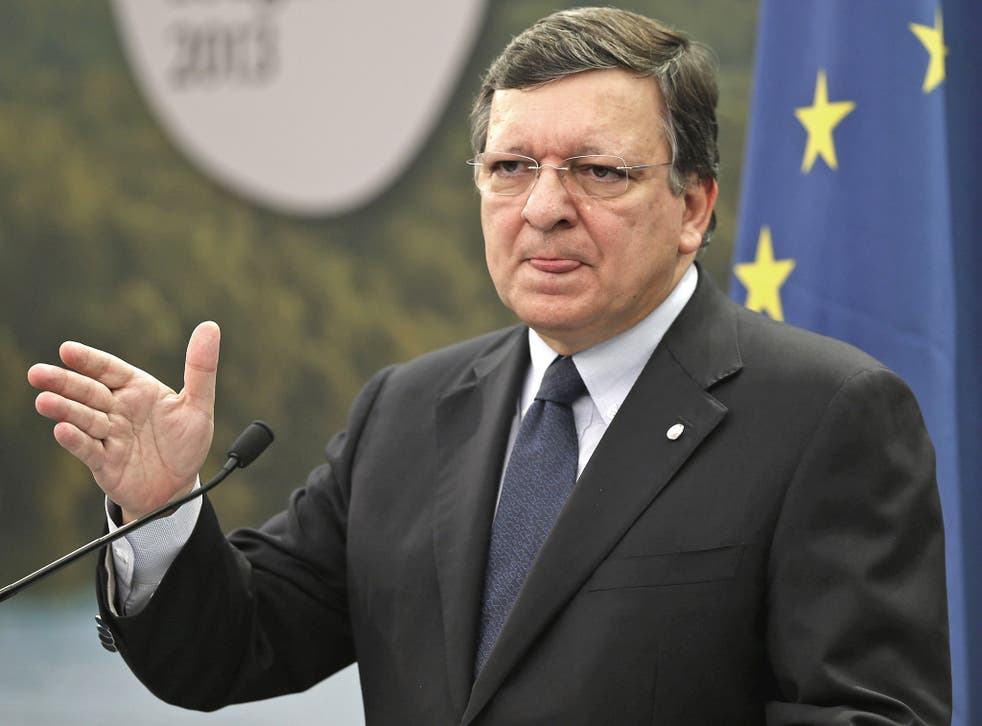 The European Union has laid out its plan to get Europe's six million unemployed young people back to work, with officials warning that unless countries take action soon, they risk creating a generation "scarred for life" by joblessness.
Soaring unemployment across the bloc – where 26 million people are out of work – is top of the agenda at a summit of EU heads of state in Brussels next week. Young people have been hit particularly hard by the recession, with nearly a quarter of all under-25s out of a job.
Recommendations from the European Commission include a boost in spending on youth employment programmes, accelerating schemes already in the pipeline, and implementing policies to make creating and finding jobs easier.
"This is a social emergency," José Manuel Barroso, President of the European Commission, told The Independent. "Unless we tackle the high levels of youth unemployment now, they risk damaging the economy and society in the long term."
Each month the jobless figures rise, a consequence of the ongoing financial troubles and biting austerity measures. Fears are growing that unless this is reversed, Europe will be left with a lost generation of people unable to find work or integrate into society, even when the EU economy revives. Already many nations are experiencing social upheaval and a surge in support for populist parties.
"If they [young people] are not involved in the world of work at all, the risk is they will be scarred for life," said Jonathan Todd, the EC spokesperson for employment.
The recommendations yesterday from the Commission, the EU's legislative arm, include spending funds earmarked for battling youth unemployment as soon as the bloc's 2014-2020 budget – which has yet to be agreed – comes into force.
The EC also called on member states to make good on previous promises, including to implement a scheme to ensure all young people have access to education or training within four months of losing a job or leaving school. Reform of the labour market and helping people move to other EU nations to look for work were also highlighted. Mr Barroso urged member states "to come forward with national employment plans by the autumn".
Social activists and some economists, however, blame the austerity policies prescribed by the EU and International Monetary Fund (IMF) for worsening the situation. Calls are growing for a new approach to the crisis, with a shift in focus from cuts to other measures to stimulate the economy.
Register for free to continue reading
Registration is a free and easy way to support our truly independent journalism
By registering, you will also enjoy limited access to Premium articles, exclusive newsletters, commenting, and virtual events with our leading journalists
Already have an account? sign in
Join our new commenting forum
Join thought-provoking conversations, follow other Independent readers and see their replies