Joseph Stalin's hated son surrendered to the Nazis, archives reveal
Stalin is known to have despised his first son, Yakov Dzhugashvili, who is thought to have committed suicide in 1943
Tony Paterson
Sunday 17 February 2013 22:11 Comments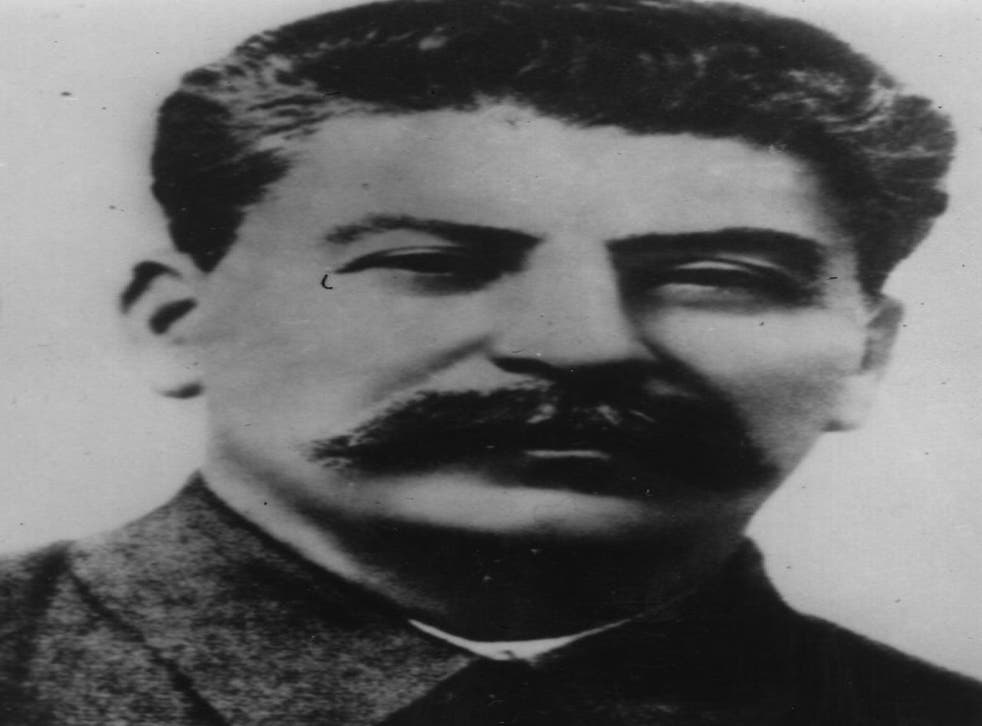 Joseph Stalin's son surrendered to the Germans during the Nazis' 1941 invasion of the Soviet Union, new evidence found in Russian archives suggests, and was not "captured" as Kremlin propaganda held for decades after the Second World War.
Stalin is known to have despised his first son, Yakov Dzhugashvili, who is thought to have committed suicide in 1943 by electrifying himself on a perimeter fence while being held prisoner in the Sachsenhausen concentration camp at Oranienburg, in eastern Germany.
But for decades after the Soviet victory, official propaganda refused to waver from the official Stalinist version that before his death, Dzhugashvili was captured by German forces near Minsk while serving as a Red Army Battery Commander.
But Russian archive material published by Germany's Der Spiegel magazine suggests that Dzhugashvili not only willingly surrendered to the Germans but that he was both anti-Semitic and highly critical of the Red Army when questioned by his captors.
The evidence implying surrender is contained is a letter written by Yakov's brigade commissar, Alexei Rumyanzev, to the Red Army's political director. It insists that Stalin's son behaved "fearlessly and impeccably" as a Battery Commander. But it goes on to explain how after his battery was bombed by the Nazis, Dzhugashvili and a Red Army soldier named Popuride escaped.
"They buried their papers and put on civilian clothing," the letter states. But it adds: "When they reached the lakeside, Comrade Dzhugashvili told Popuride to keep going, but said that he wanted to stay and rest."
Der Spiegel said the admission that Stalin's son had wanted to "stay and rest" indicated that he had handed himself over. The magazine also quoted the German report on Dzhugashvili's interrogation in which he was said to have been highly critical of the Red Army, describing its leaders as unwise and its actions " stupid and idiotic".
Dzhugashvili, whose wife, Yulia, was Jewish, said of the Jews: "For them, making business deals is the most important thing. The Jew doesn't want to work because he can't."
While Soviet propaganda insisted all along that Dzuhgashvili had been captured, Stalin's daughter, Svetlana Alliluyeva, wrote in her memoirs that her father believed his son deliberately surrendered to the Germans after being encouraged to do so by his wife. She recalled that Stalin had Yulia imprisoned, tortured and interrogated as a result.
After the German army was decisively defeated at the Battle of Stalingrad in 1943, the Nazi regime offered to exchange Dzhugashvili for some of their own prisoners. But Svetlana wrote in her memoirs that her father refused to consider the idea. " I will not negotiate with them," she quoted Stalin as saying.
Register for free to continue reading
Registration is a free and easy way to support our truly independent journalism
By registering, you will also enjoy limited access to Premium articles, exclusive newsletters, commenting, and virtual events with our leading journalists
Already have an account? sign in
Join our new commenting forum
Join thought-provoking conversations, follow other Independent readers and see their replies