Jozef Wesołowski: Former Catholic archbishop found dead ahead of child sexual abuse trial
Trial had been postponed due to Wesołowski's ill-health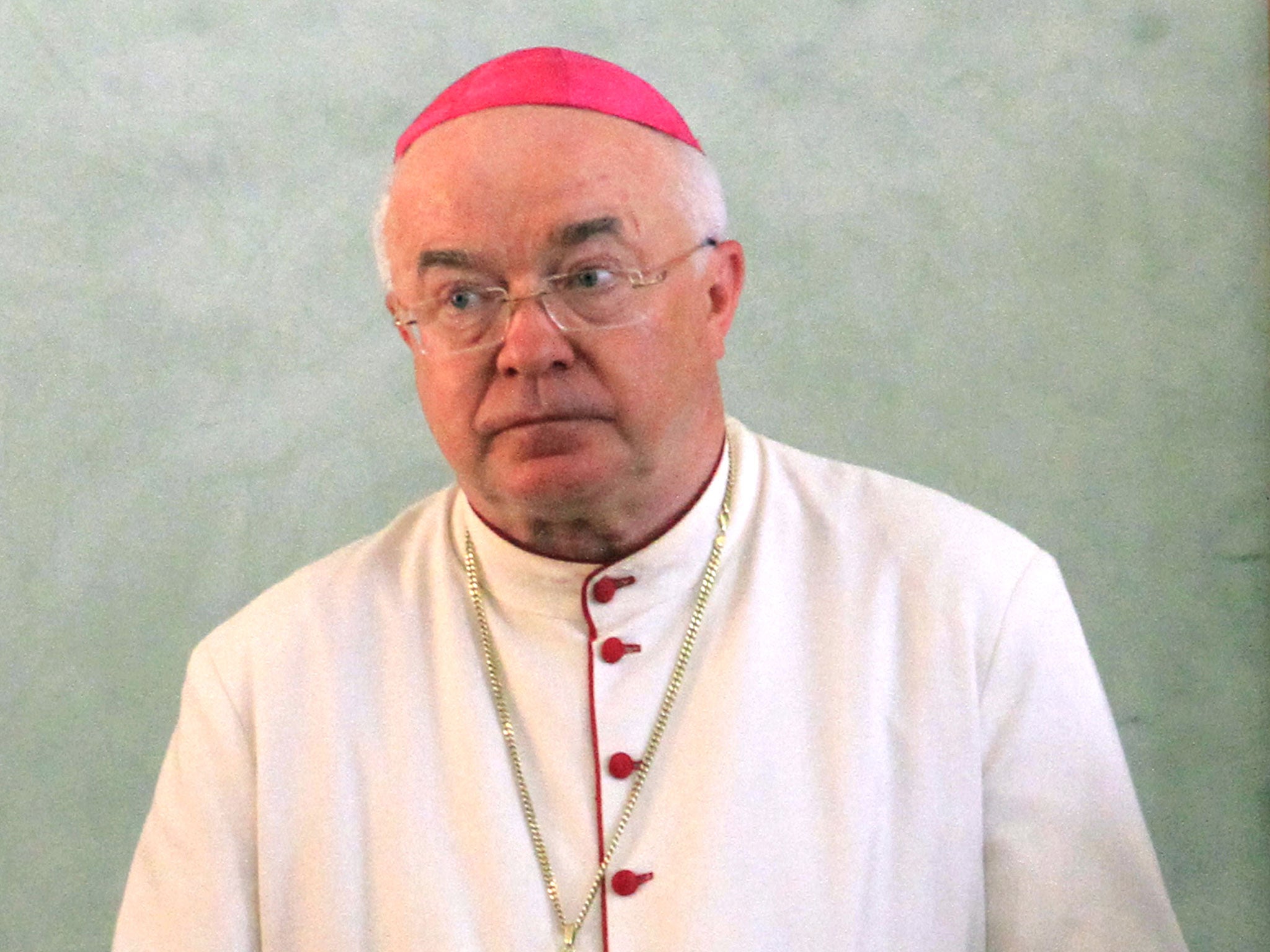 A former Catholic archbishop charged with sexually abusing children has died ahead of his trial.
Jozef Wesołowski, 67, was found dead in his room – seemingly from natural causes – in the Holy See on Friday morning, a statement from the Vatican said.
"Vatican authorities intervened immediately for first verifications, which indicate his death was due to natural causes," the statement, posted on the Vatican press website, said.
The former ambassador to the Dominican Republic would have been the first church official to go on trial for child sexual abuse. His case, which had attracted a significant amount of international attention, was the first under a Vatican system reinvigorated by Pope Francis following widespread accusations of abuse within the Church.
The statement added that the Pope has been informed of Wesołowski's death.
Wesołowski was due to stand trial on charges of paying boys to perform sexual acts, downloading and buying child abuse material and offending Christian morality.
His trial, originally scheduled for 11 July of this year, had been repeatedly postponed due to the former Polish archbishop's poor health.
He had been laicised, the Catholic term for defrocking or removing him from office, last year ahead of a Vatican criminal hearing in September 2014. Despite being defrocked, Wesolowski was due to be judged by a Catholic court and could have faced as many as 35 years in prison should he have been convicted.
Join our commenting forum
Join thought-provoking conversations, follow other Independent readers and see their replies