Karlstad blast: 'Powerful explosion' reported at secondary school in Sweden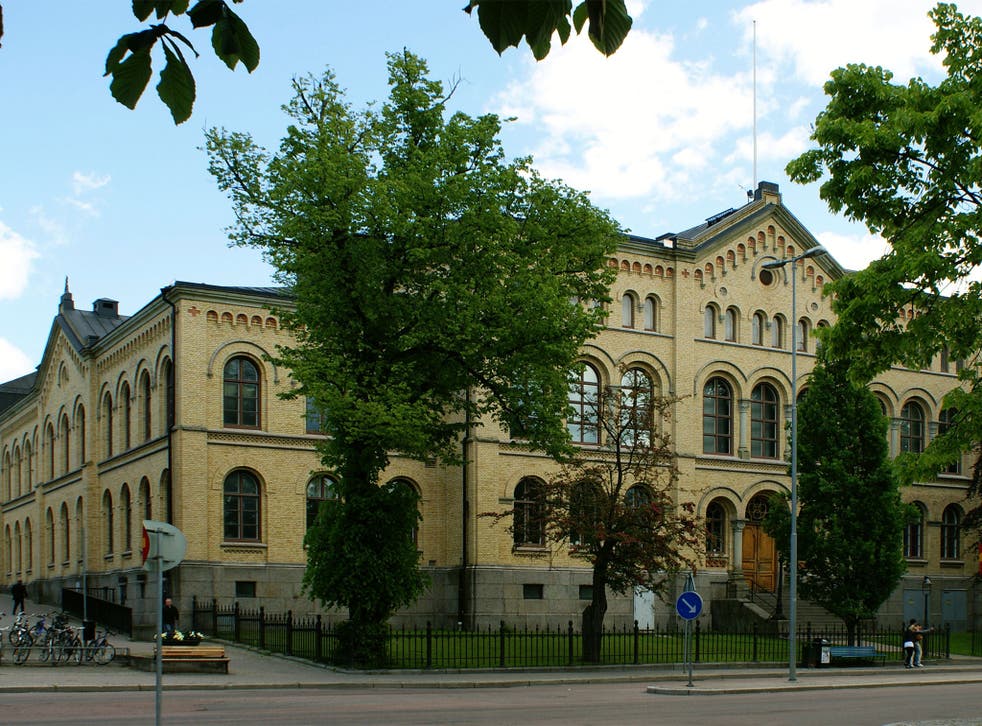 A "powerful" explosion has been reported at a secondary school in Karlstad, Sweden.
Police and firefighters were on the scene, and emergency services officials told the Expressen newspaper they were "trying to ascertain what has exploded".
There were no immediate reports on casualties, and police said two hours after the incident that they were still unable to establish what had caused the blast.
"There was a massive explosion, the windows and parts of the walls began to shake," the school's headmistress Christine Holmberg told Swedish tabloid Aftonbladet.
The force of the blast set off fire alarms in the main road next to the school, she said, which is located in the heart of the town.
Stefan Wickberg, a police spokesperson, said witnesses had reported seeing a "big column of smoke" rising after the explosion, but no injuries or damage had yet been confirmed.
"It cannot be ruled out" that there will be people injured, he said.
The emergency services later posted an update to Facebook saying that no one had been injured and classes had returned to normal, news outlet NWT reported.
Join our new commenting forum
Join thought-provoking conversations, follow other Independent readers and see their replies