Russian guards 'using torture and genital electrocution on Ukrainian prisoners' – investigators
One victim 'made to witness another detainee raped with inanimate object wrapped in condom' says Mobile Justice Team study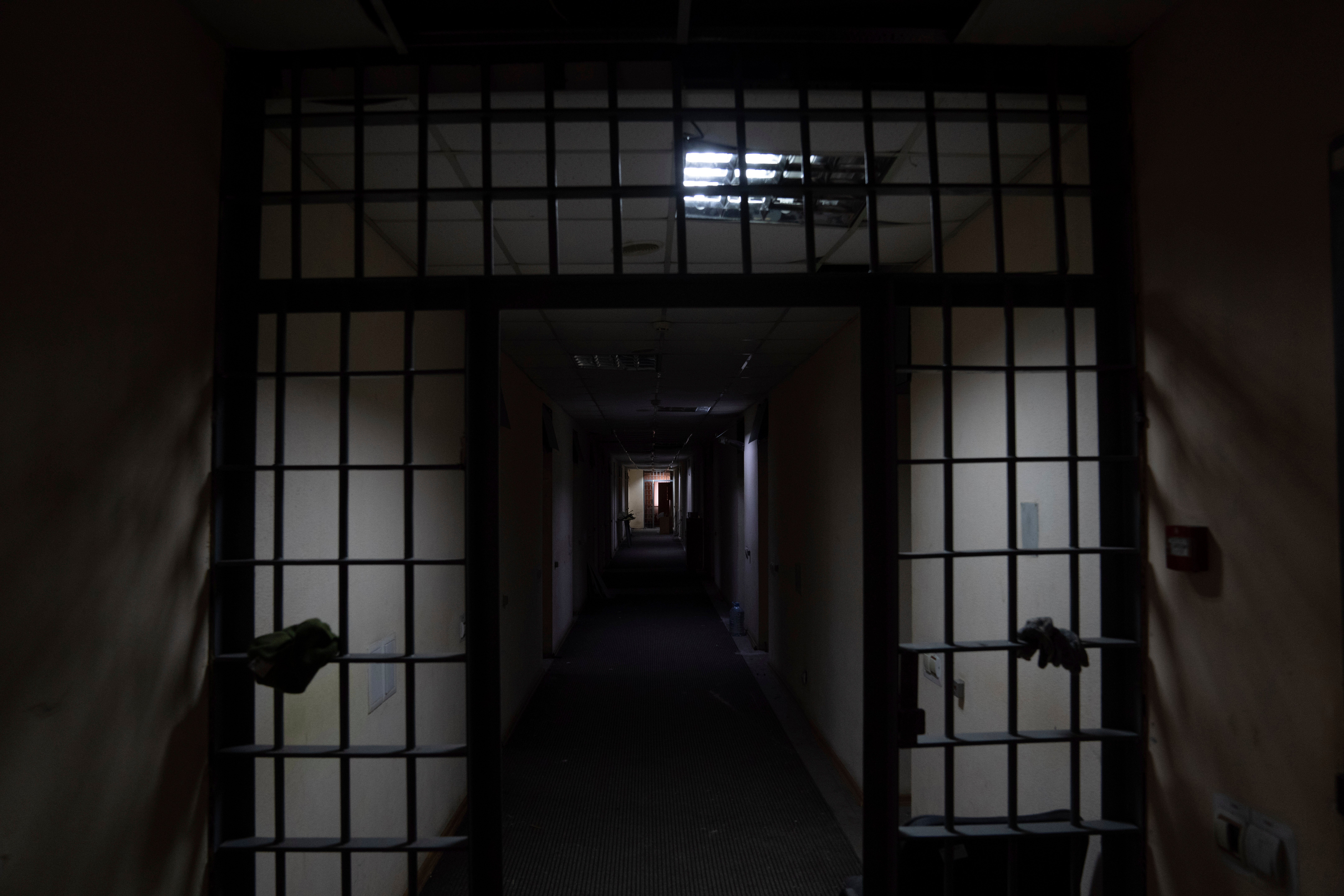 Russian guards subjected Ukrainian prisoners to torture and sexual violence – including genital electrocution – according to a team of international experts investigating conditions in makeshift detention centres.
Almost half of Ukrainian prisoners held in Kherson, in Russian-occupied southern Ukraine, said such tactics were frequent, according to the Mobile Justice Team, which was established by international humanitarian law firm Global Rights Compliance and is working with war crimes prosecutors.
Researchers said at least 36 victims described the use of electrocution while being interrogated.
Other victims said they had been threatened with genital mutilation, with at least one victim made to witness another detainee being raped with an inanimate object wrapped in a condom. Women made up at least 12 per cent of the total number of detainees interviewed for the report.
In total, the team examined 320 cases of detention in Kherson stretching across more than 35 detention centres.
The study discovered waterboarding, as well as suffocation, brutal beatings and threats of rape, were other tactics routinely wielded by Russian guards in Kherson detention centres.
Researchers noted the "identification of individual Russian perpetrators is well underway", with evidence indicating Oleksandr Naumenko, a Russian soldier, instructed genital electrocution against 17 different victims in the Kherson torture chambers.
Anna Mykytenko, of Global Rights Compliance, said: "The true scale of Russia's war crimes remains unknown, but what we can say for certain is that the psychological consequences of these cruel crimes on Ukrainian people will be engrained in their minds for years to come.
"What we are witnessing in Kherson is just the tip of the iceberg in Putin's barbaric plan to obliterate an entire population. Justice will be served for Ukrainian survivors as we continue our mission to identify and hold perpetrators accountable. Impunity is not an option."
Researchers noted military personnel seem to have been most likely to face torture in detention centres but individuals held there included teachers, healthcare professionals, current and former law enforcement officials, volunteers, activists, and community leaders.
The Kremlin has consistently denied allegations of war crimes in Ukraine, as Kyiv and Western allies collect evidence of such acts. Russia's Defence Ministry did not immediately respond to a request for comment on the report's findings.
The authorities in Ukraine are examining more than 97,000 reports of war crimes - submiting charges against 220 suspects in domestic courts.
Wayne Jordash KC, of Global Rights Compliance, said: "The torture and sexual violence tactics the Office of the Prosecution is uncovering from the Kherson detention centres suggests that Putin's plan to extinguish Ukrainian identity includes a range of crimes evocative of genocide.
"At the very least, the pattern that we are observing is consistent with a cynical and calculated plan to humiliate and terrorise millions of Ukrainian citizens in order to subjugate them to the diktat of the Kremlin."
He said his organisation is "committed to investigating these crimes and prosecuting those responsible for these attacks against Ukrainian citizens".
Last year, experts told The Independent reports of sexual violence against Ukrainian women carried out by Russian soldiers are likely to just be the tip of the iceberg.
Nadine Tunasi, survivor champion for the British government's preventing sexual violence in conflict initiative, said: "Sadly, whenever men in uniform begin attacking civilians, it is inevitably women and girls who suffer the most and the conflict in Ukraine is proving no different.
"I know from my work with survivors how sexual violence is used during conflicts to destroy not only the lives of individuals but entire communities. It is therefore essential that measures are put in place to protect survivors and ensure that perpetrators are held to account."
Join our commenting forum
Join thought-provoking conversations, follow other Independent readers and see their replies