'Killer clown hunting' event with cash prizes to be held on Halloween in Copenhagen
Organisers ask participants not to bring 'weapons' to 'high adrenaline' event
Gabriel Samuels
Thursday 20 October 2016 06:32 Comments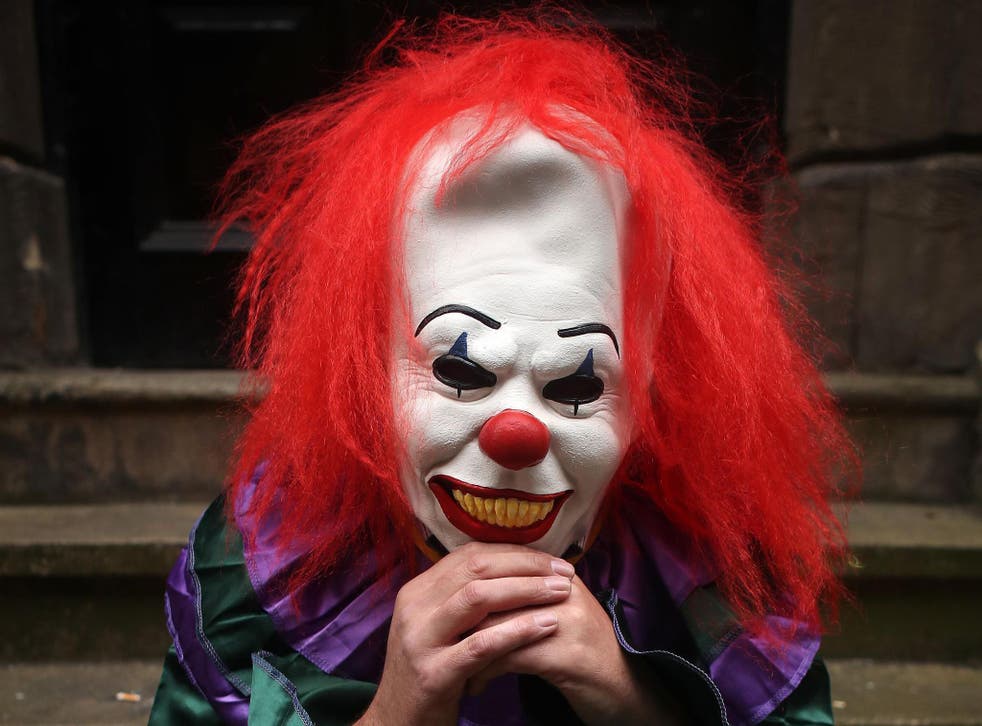 A clown-hunting competition is due to take place in central Copenhagen on Halloween night in response to an increase in 'killer clown' sightings across Denmark.
Over 50 clowns with distorted face masks will be released into a restricted area of the Danish capital for competitors to chase and catch, with cash prizes of up to £350 being offered to those able to stop them.
Each clown will have a number attached to them, which competitors will have to return to the organisers at Copenhagen town hall if they wish to claim their prize.
The event was organised by a Facebook group called Klovne (Clowns), who promised a "high adrenaline" evening. Over a thousand people have confirmed they will be attending so far.
"We would prefer there to be no hard violence," the group clarified. "So no weapons and sharp objects! But just know that the clowns are not averse to giving you a good scare!"
Local police said the event will not be banned or closed down, despite concerns the organisers could quickly lose control of the situation if a huge crowd of participants arrived.
"We will not be intervening. After all, it's not illegal to dress up as a clown," an officer told TV2Lorry.
More than 1,100 people have signed up on Facebook to hunt clowns around Næstved in the Zealand region of Denmark on November 5, local media reported.
Three young boys from Zealand were chased by a clown wielding an axe on Tuesday afternoon, as the 'killer clown' craze continued to rage in the country.
In pictures: Famous clowns

Show all 9
The following day, Danish police warned those dressing up as clowns that they were at risk of violent attacks from the growing number of 'clown-hunter' vigilante groups.
"Vigilantism is not the way to do it," Ole Hald of the South Zealand police told the Local. "If people see a clown, they should report it to the police, otherwise it might end badly."
A clown wielding an axe chased a 22-year-old Danish man down a street in Holbæk, Zealand, on Sunday evening.
'Killer clown' sightings continue to be reported in the UK and US and there are no signs of the craze diminishing, despite an attempted crackdown by police worldwide.
Register for free to continue reading
Registration is a free and easy way to support our truly independent journalism
By registering, you will also enjoy limited access to Premium articles, exclusive newsletters, commenting, and virtual events with our leading journalists
Already have an account? sign in
Join our new commenting forum
Join thought-provoking conversations, follow other Independent readers and see their replies