Kim Wall: Murder charge sought for submarine inventor Peter Madsen after headless torso found near Copenhagen
Madsen told police he buried Ms Wall at sea after an accident aboard his submarine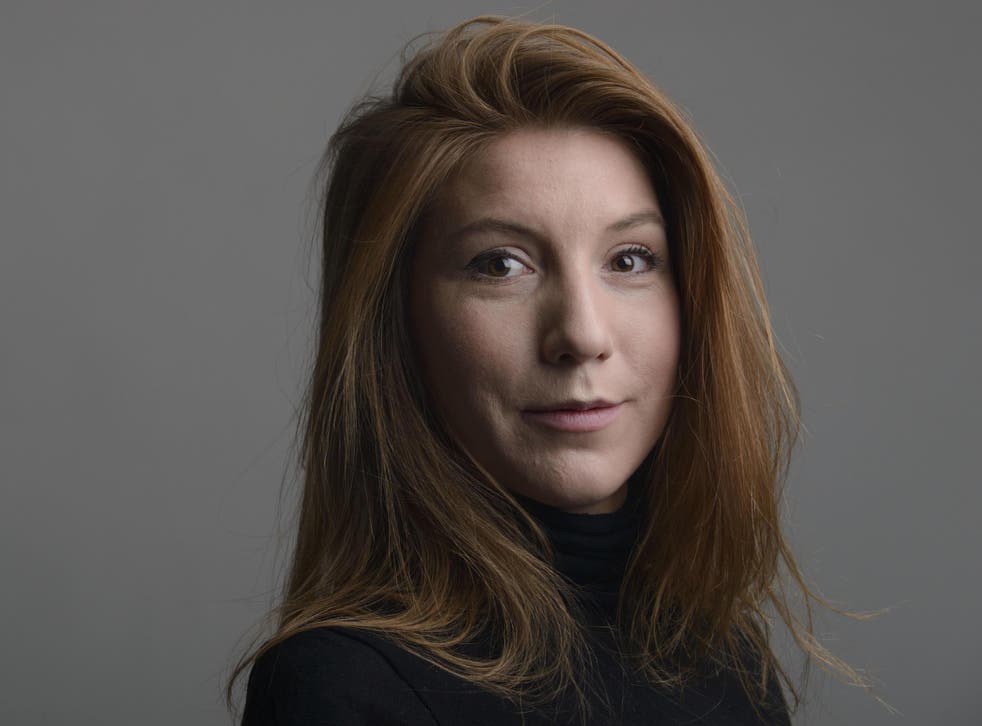 Danish prosecutors are seeking to charge inventor Peter Madsen with the murder of Swedish journalist Kim Wall.
Ms Wall's headless torso was found naked in waters off Copenhagen and a search is being conducted for her clothes, Danish police said.
The 30-year-old was last seen aboard the submarine of enthusiast Mr Madsen, a Danish aerospace engineering enthusiast. He is in custody on suspicion of manslaughter.
Prosecutor Jakob Buch-Jepsen said police expect to raise the preliminary charges against Madsen to murder and indecent handling of a corpse when he appears at a custody hearing in early September.
A cyclist discovered Ms Wall's torso on Monday, and Copenhagen police later said the body's head, arms and legs had "deliberately been cut off".
Police investigator Jens Moeller Jensen told reporters DNA tests had confirmed the torso was Ms Wall's.
Dried blood found inside the submarine was also matched to DNA obtained from Wall's toothbrush and hairbrush.
The cause of the journalist's death is not yet known, police said.
Madsen initially told police he had let Ms Wall off the submarine on an island.
According to her family, she was working on a story about Madsen, 46, who dreamed of launching a manned space mission.
He later told police he buried Ms Wall at sea after an accident aboard his submarine.
Register for free to continue reading
Registration is a free and easy way to support our truly independent journalism
By registering, you will also enjoy limited access to Premium articles, exclusive newsletters, commenting, and virtual events with our leading journalists
Already have an account? sign in
Register for free to continue reading
Registration is a free and easy way to support our truly independent journalism
By registering, you will also enjoy limited access to Premium articles, exclusive newsletters, commenting, and virtual events with our leading journalists
Already have an account? sign in
Join our new commenting forum
Join thought-provoking conversations, follow other Independent readers and see their replies