Kim Wall: DNA of journalist's suspected killer to be checked against old murder cases
Norway and Sweden ask for samples from Peter Madsen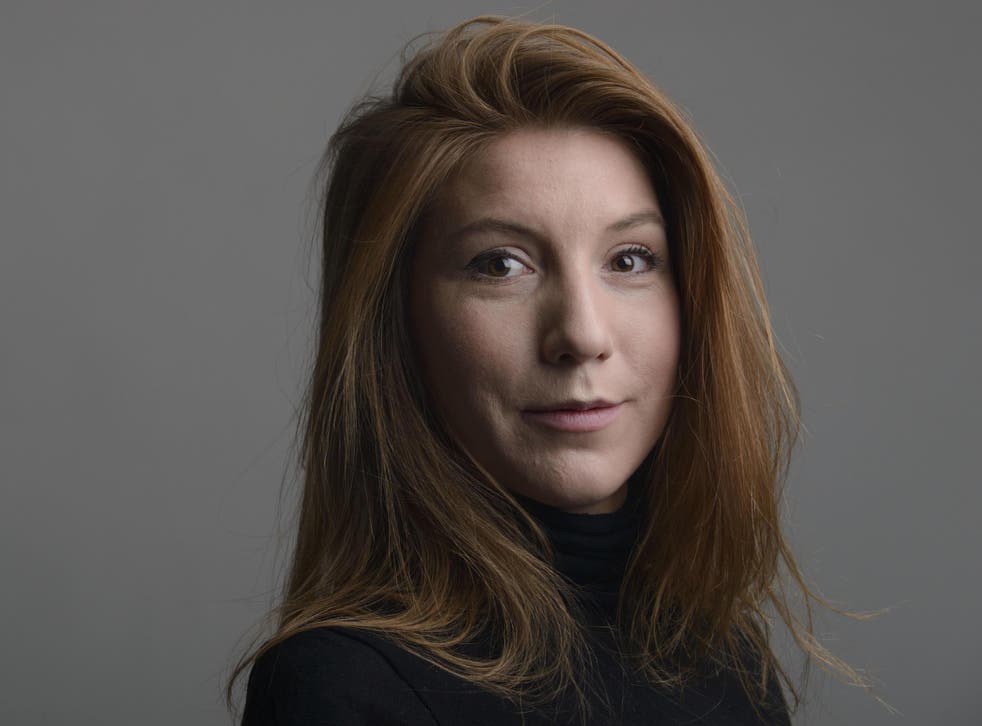 The prime suspect in the murder of journalist Kim Wall is going to have his DNA checked against old murder cases in Norway and Sweden.
Danish inventor Peter Madsen is accused of killing and dismembering Ms Wall on his submarine.
Norwegian authorities said they would ask Danish colleagues for a sample of his DNA, while Swedish police announced they were going to reopen unsolved killings once the country's DNA database joins up with Denmark's next month.
Espen Erdal, of Norway's National Criminal Investigation Service, called it standard procedure.
Danish police are also looking at so-called cold cases, including the 1986 disappearance of a 22-year-old Japanese tourist whose dismembered remains were found in several plastic bags in Copenhagen harbour.
Wall's decapitated head, torso, legs and clothes have been found in the sea off Copenhagen, but her arms are still missing.
Mr Madsen, who is in pre-trial detention over the killing, will no longer talk with investigators, police have said.
Investigator Jens Moeller Jensen said Madsen "doesn't want to talk now", although he made it clear that the inventor was not obliged to do so.
He had been speaking with investigators after Wall's headless torso was found with 15 stab wounds on 21 August.
But after the other body parts were found last week, he decided to stay silent.
The Swedish journalist was working on a story about Mr Madsen, and was last seen alive on 10 August aboard his 40-ton, nearly 60-foot long submarine as it left Copenhagen.
The following day, Madsen was rescued from the sinking submarine without Ms Wall. He was arrested the same day.
Police believe he deliberately scuttled the vessel.
Mr Madsen, who is being held on preliminary manslaughter charges and indecent handling of a corpse, has said Ms Wall died after being accidentally hit by a heavy hatch in the submarine's tower.
Police found no fractures to Ms Wall's skull.
World news in pictures

Show all 50
Investigators believe Madsen killed Ms Wall between 10 and 11 August, cut up her body and attached a belt with a pipe to the torso so it would sink.
Her head, arms and legs had been deliberately cut off after her death, according to police.
Detectives later found videos on Madsen's personal computer of women being tortured, decapitated and murdered.
Ms Wall's cause of death has not yet been established yet.
Additional reporting by the Associated Press
Register for free to continue reading
Registration is a free and easy way to support our truly independent journalism
By registering, you will also enjoy limited access to Premium articles, exclusive newsletters, commenting, and virtual events with our leading journalists
Already have an account? sign in
Register for free to continue reading
Registration is a free and easy way to support our truly independent journalism
By registering, you will also enjoy limited access to Premium articles, exclusive newsletters, commenting, and virtual events with our leading journalists
Already have an account? sign in
Join our new commenting forum
Join thought-provoking conversations, follow other Independent readers and see their replies