Kim Wall: Danish submarine inventor admits dismembering Swedish journalist's body
Inventor changes his story and now claims freelance journalist died from carbon monoxide poisoning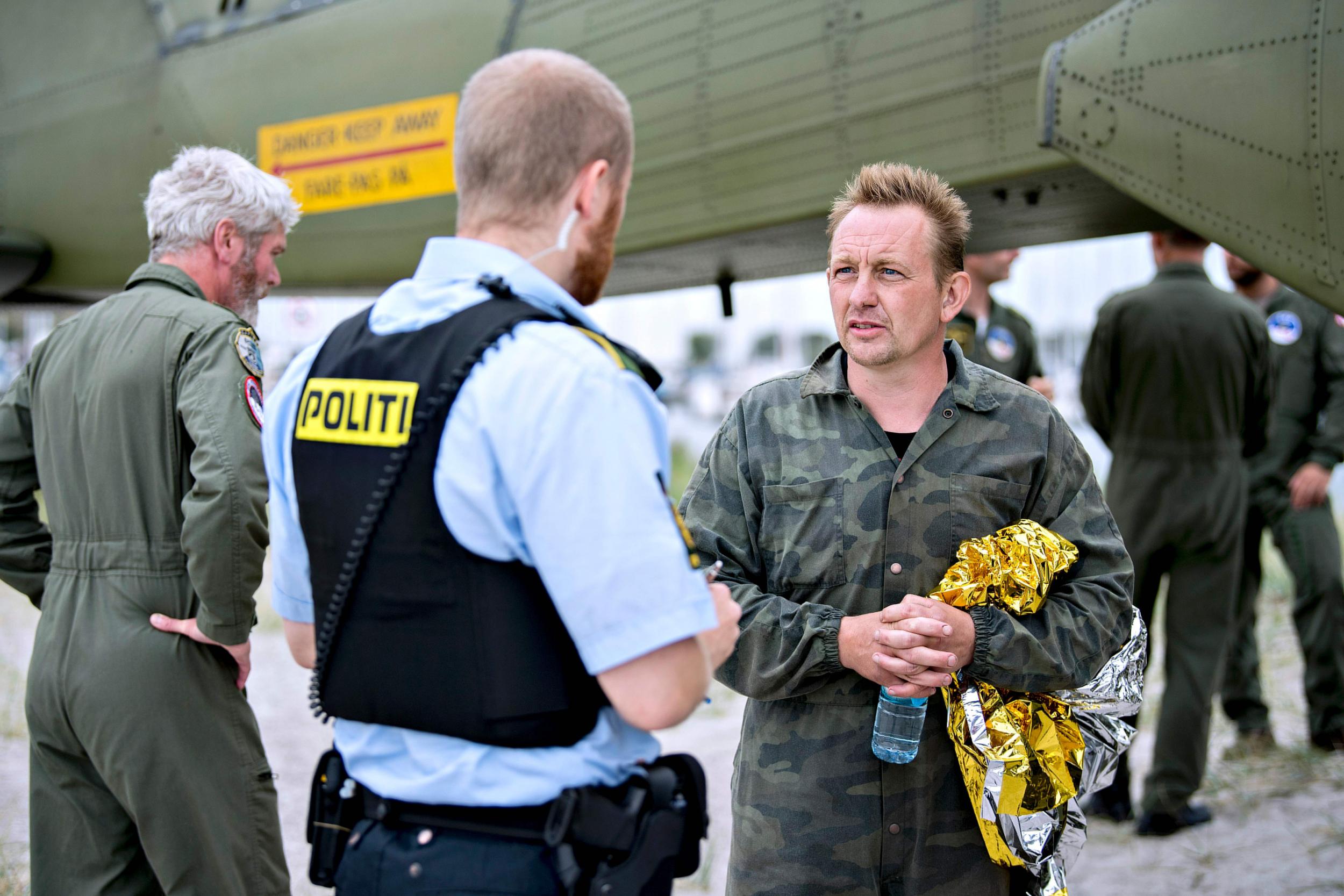 Danish submarine owner Peter Madsen has admitted dismembering the body of Swedish journalist Kim Wall, but denied killing her.
The inventor, 46, told police he had mutilated Ms Wall's corpse aboard his underwater vessel in August and dumped her body parts in the sea.
However, he claimed the journalist died of carbon monoxide poisoning while aboard the vessel, saying he was above deck at the time of her death.
Ms Wall, 30, disappeared on 10 August after boarding Mr Madsen's submarine in Copenhagen as part of research for a feature she was writing about the inventor. Her torso was found on the Danish coast on 21 August and her head, legs and clothing were later found in weighted bags by police divers on 6 October.
After being arrested, Mr Madsen initially claimed the freelance journalist had died after being accidentally hit on the head by the submarine's hatch. He said he was holding the hatch open for her when he lost his footing, dropping it on her. However, a postmortem examination found no fractures to Ms Wall's skull.
Instead, stab wounds were discovered around her ribs and genitals. Investigators believe they were caused "around or shortly after her death".
Mr Madsen has repeatedly changed his account of what happened aboard the submarine. He initially claimed he had dropped Ms Wall off in Copenhagen around 10.30pm on 10 August. However, he later said the journalist had died on the vessel after a "terrible accident" involving the hatch and claimed he had buried her body at sea.
World news in pictures
Show all 50
Police have now said the inventor told them Ms Wall died from carbon monoxide poisoning.
Mr Madsen was arrested after his submarine sank and he was rescued. Investigators say the vessel was sunk deliberately.
Police also said footage of women being tortured, strangled and beheaded had been found on a computer belonging to Mr Madsen. He denied the videos were his, saying the device was used by a number of his staff, including an intern.
Mr Madsen's lawyer, Betina Hald Engmark, has said her client has not admitted any wrongdoing.
Join our commenting forum
Join thought-provoking conversations, follow other Independent readers and see their replies