Three-year-old French girl chokes to death on a Kinder Egg toy
Firefighters managed to resuscitate the child before she succumbs to brain damage caused by the lack of oxygen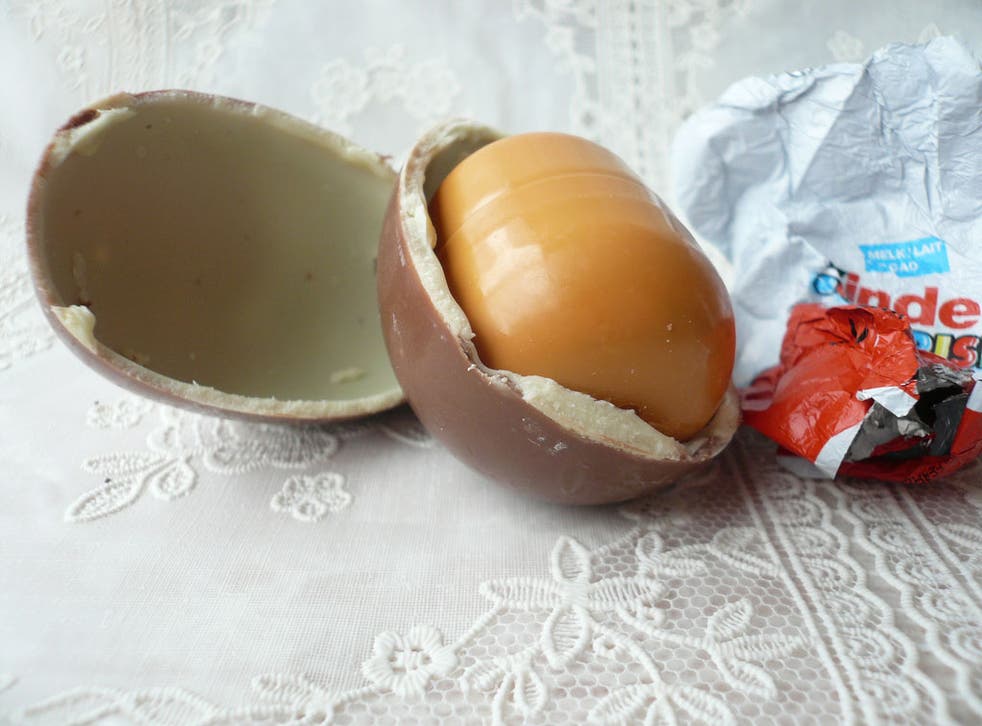 A three-year-old French girl has reportedly died after choking on a small toy contained in a Kinder Surprise, also known as a Kinder Egg.
The girl was with her mother in the suburb of Saing-Elix-le-Château in Toulouse when the incident occurred, according to French police.
An autopsy released on Tuesday confirmed the cause of death was an "airway obstruction".
It is believed the girl put the toy, described as having wheels, into her mouth. It became stuck in her airway and she could not breathe.
Firefighters who were called to the scene managed to resuscitate her but she succumbed to brain damage caused by the lack of oxygen, according to Metronews.
Kinder Surprise eggs, owned and made by Ferrerro, are popular among children because they contain small toys encased in a plastic capsule within the chocolate.
They contain warnings to parents about the danger the small toys pose to children aged three and below.
Kinder Surprise eggs are banned in the United States due to a law forbidding concealed toys in food as it could pose a choking hazard.
A statement by Ferrerro said the group is aware of and will cooperate with an investigation opened by the public prosecutor of Saint-Gaurdens to "understand the specific causes of this tragedy and to determine whether or not the toy came from a Kinder Surprise egg".
They added: "Faced with this tragic accident, and pending confirmation of the origin of the toy, the Ferrero Group and its employees express deepest condolences to the family of the little girl.
"The safety of consumers and especially children is Ferrero's number one priority and the Group strives to provide the safest products possible, going beyond regulatory requirements, and that all products placed on the market are tested by bodies recognized by the EU Commission."
Register for free to continue reading
Registration is a free and easy way to support our truly independent journalism
By registering, you will also enjoy limited access to Premium articles, exclusive newsletters, commenting, and virtual events with our leading journalists
Already have an account? sign in
Join our new commenting forum
Join thought-provoking conversations, follow other Independent readers and see their replies